Sumptuous Boiserie Made Affordable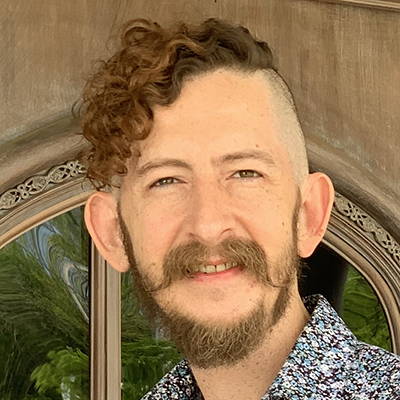 By Stewart Allen Morgan, Senior Designer White River Hardwoods
Above: Great Room, Château de Montaigne; Tennessee
Panelled walls come in varying levels of intricacy. Rectangular panels formed by a single moulding are the most common type. But in the Rocco world of Louis XV, the walls literally glittered with ornamentation.
At Tennessee's Château de Montaigne, the client wanted to evoke the opulence of the Palace of Versailles. The Great Room models a specific room at Versailles more closely than any other in the house, second only to the Grand Hall (see
this prior blog
). The wall panels in the Great Room were inspired by the Cabinet du Conseil (Council Chamber).
Louis's craftsmen handcarved his boiserie, but at the Château de Montaigne, stock parts were utilized to create the same look. The panels in the Cabinet de Conseil were carefully examined and similar ornamentation from our catalog was chosen to achieve the design. Five different Poplar and resin moulding profiles, as well as 16 different Handcarved Woodcarving SKUs were used on the wall panels alone. Some elements were jobsite modified, and they were all applied directly to the drywall.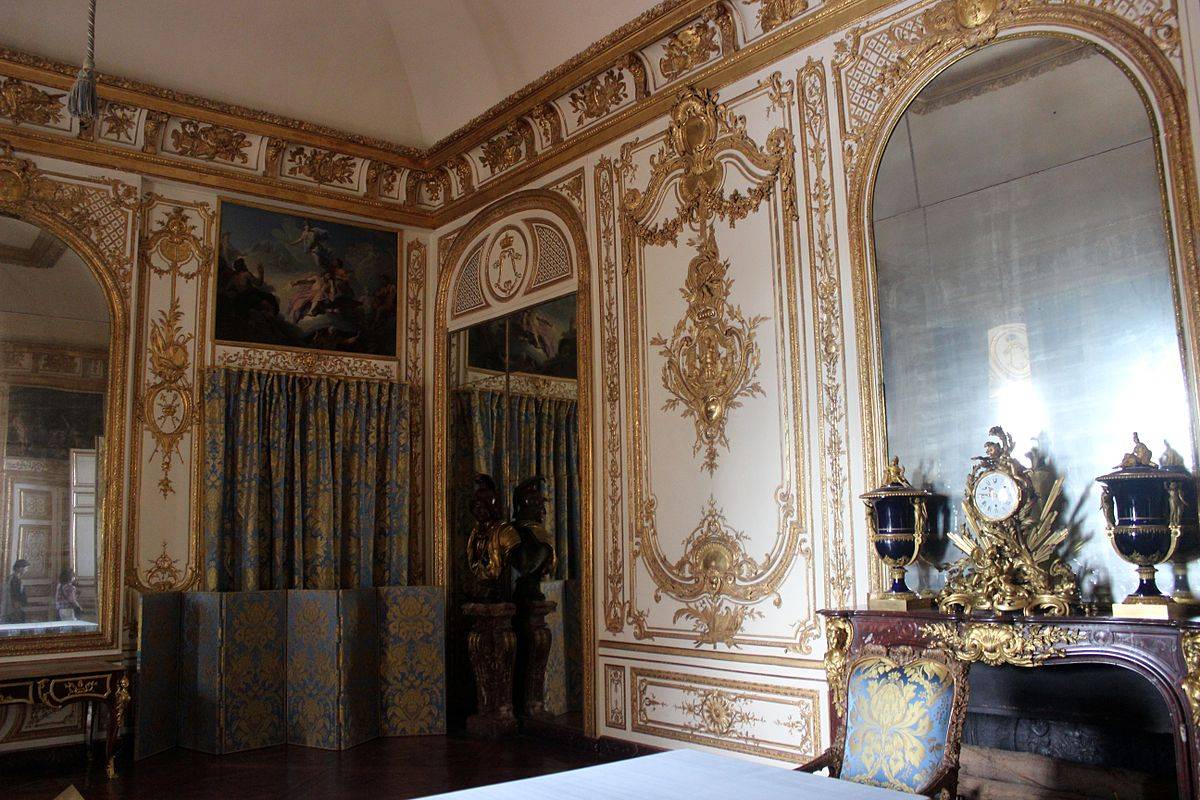 Above: Cabinet du Conseil; Versailles
Though it diverged from the Cabinet du Conseil, the ceiling of this Great Room was also an impressive element rendered in a slightly more Neoclassical style. A 7-piece acanthus and fluted crown spread upward and stretched out onto the ceiling with an egg and dart panel mould and ribbon & bow swag frieze. The area beyond was filled with a large elliptical panel formed by a shallow beam, composed of a laurel leaf and ribbon panel mould, a palmette frieze, and an acanthus leaf crown. And, at the center of the entire composition was a fluted medallion trimmed with ribbon & bow swags.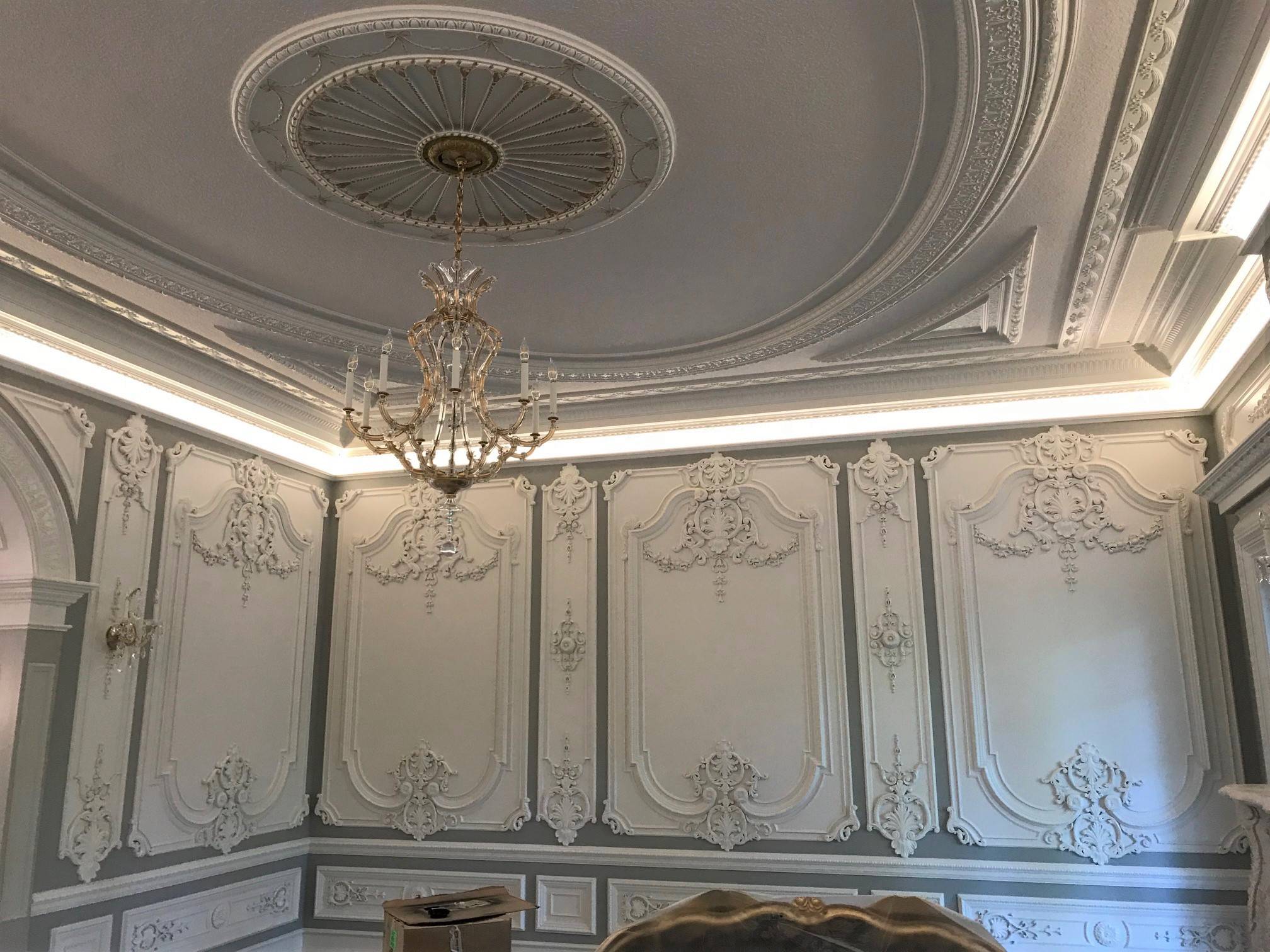 Above: Wall panels and ceiling of the Great Room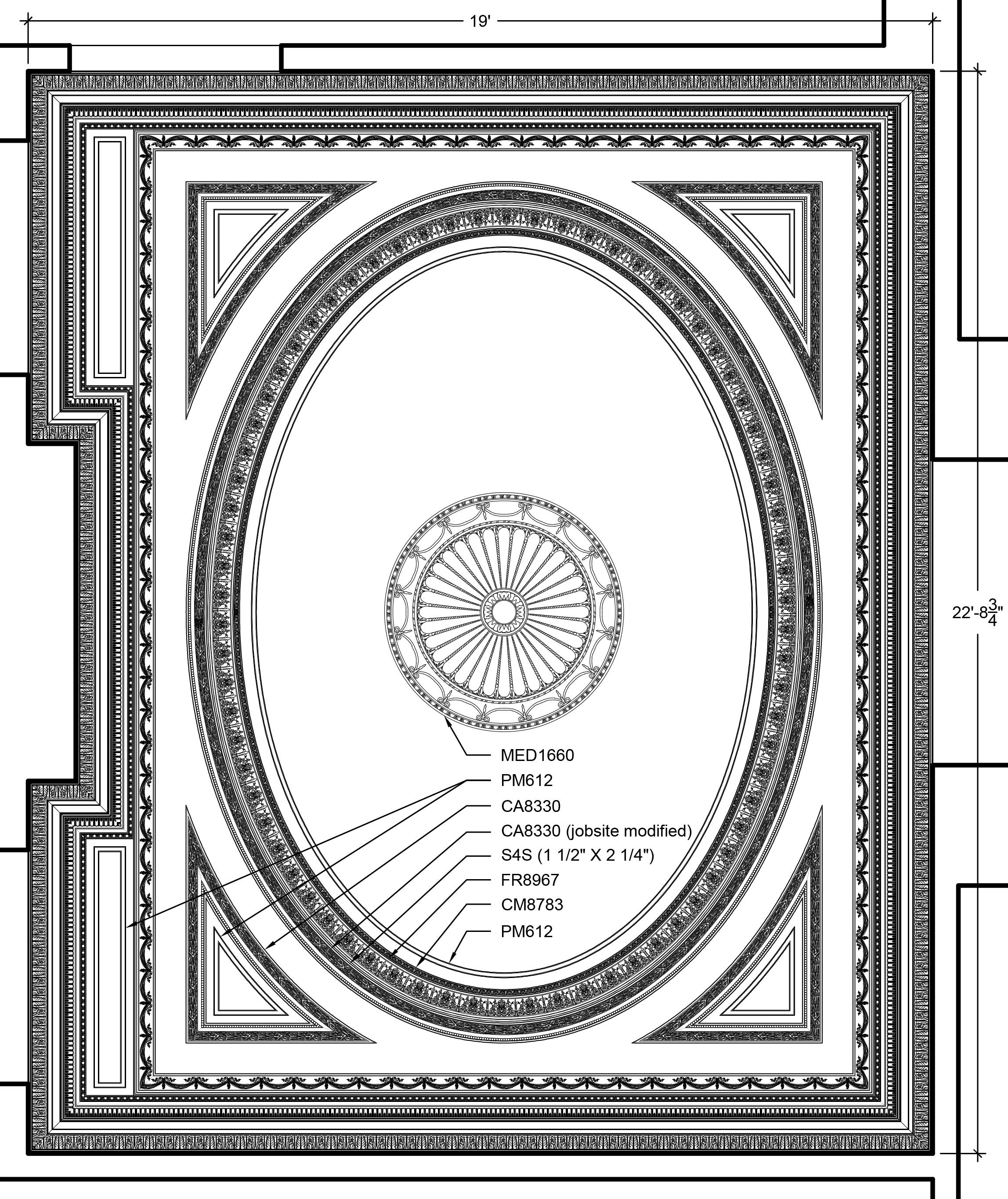 Above: Great Room reflected ceiling plan
While the sumptuous look of Rococo boiserie may have been a custom-made commission in the past, stock carvings and mouldings now exist which make the end goal more attainable. It's not quite the "kit of parts" that many mass-produced furniture packs provide, but with White River's Design Services, you get the next best thing in ease and affordability for the style-conscious homeowner.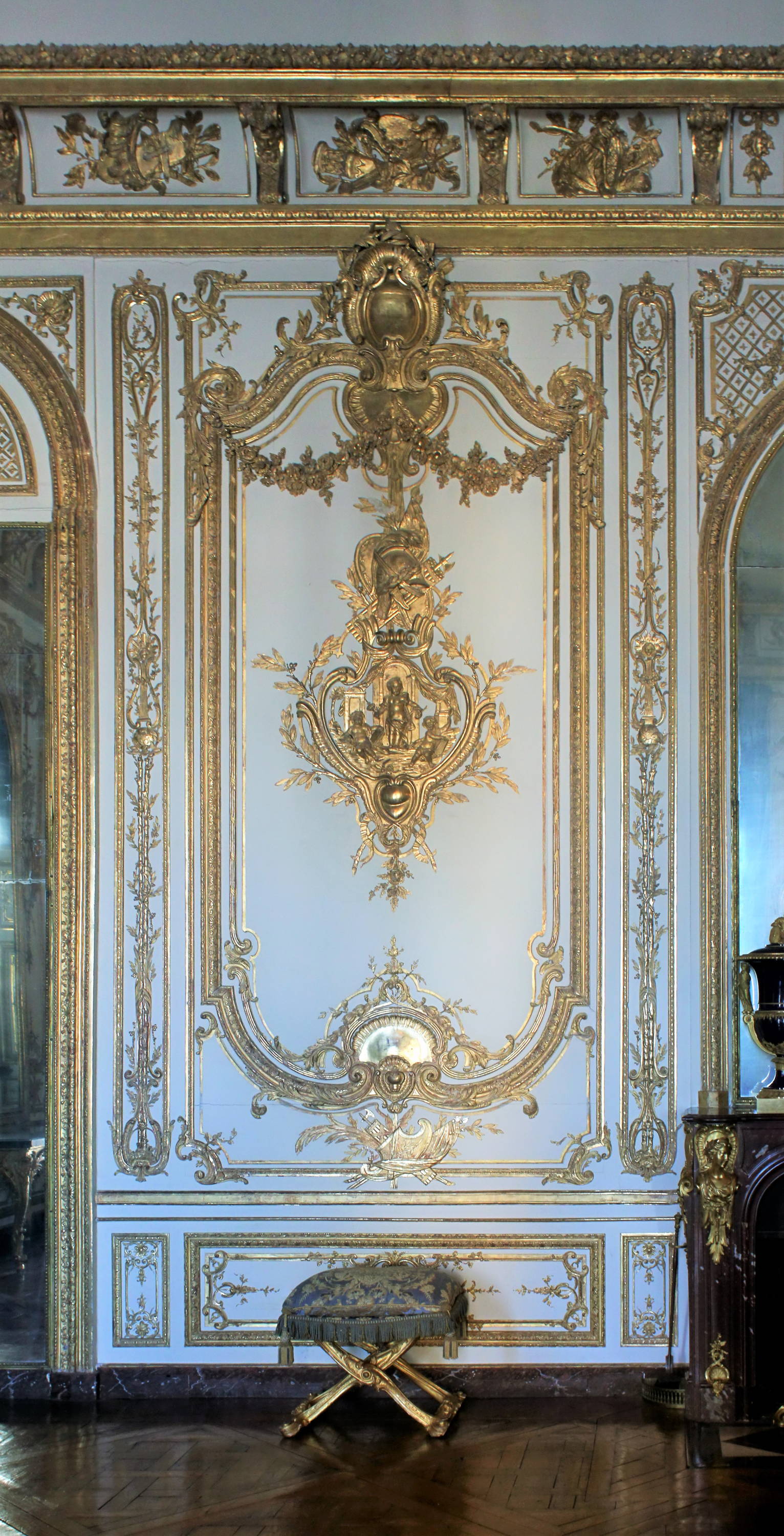 Above: Wall panels in the Cabinet du Conseil; Versailles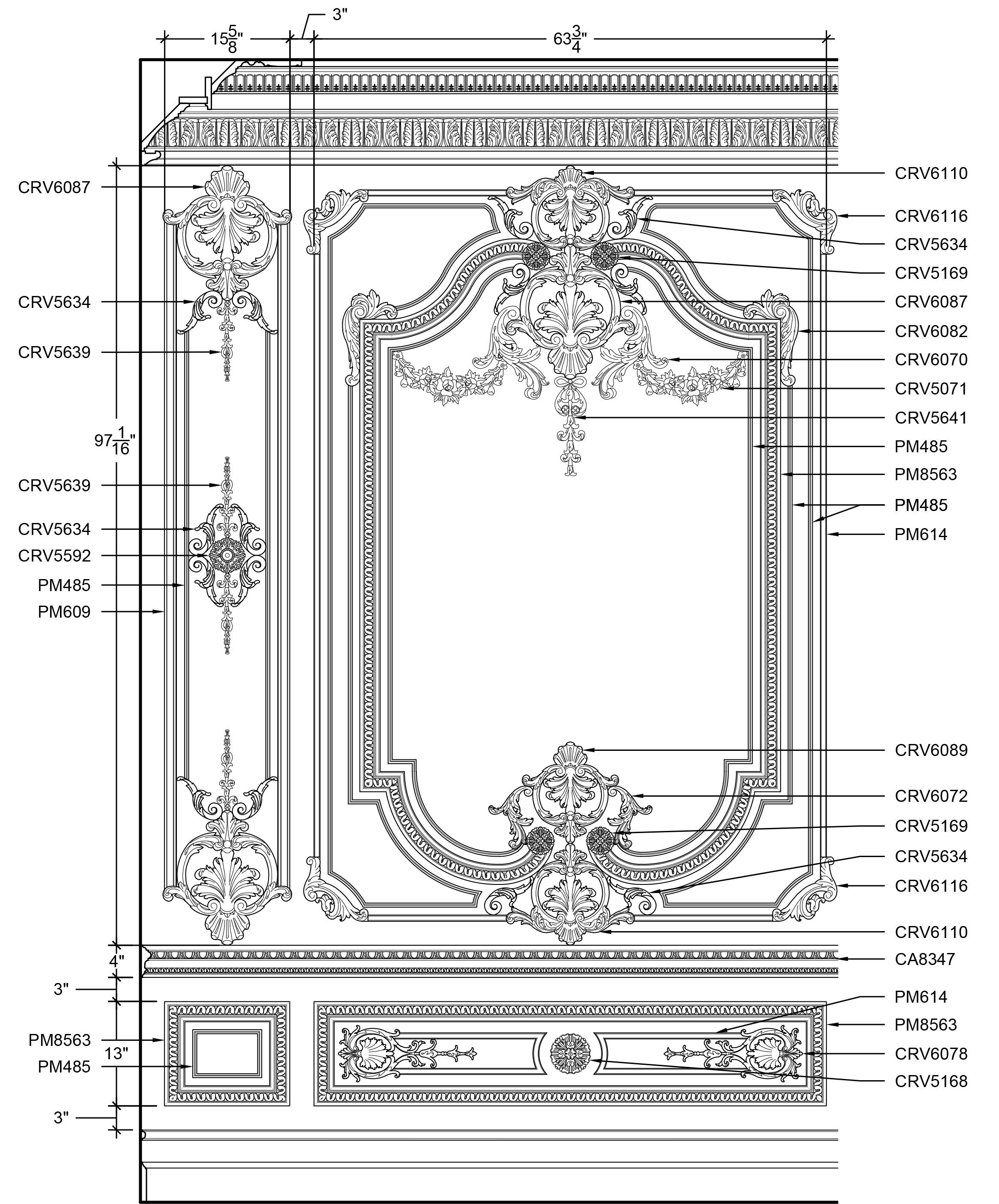 Above: Construction drawing of Great Room wall panels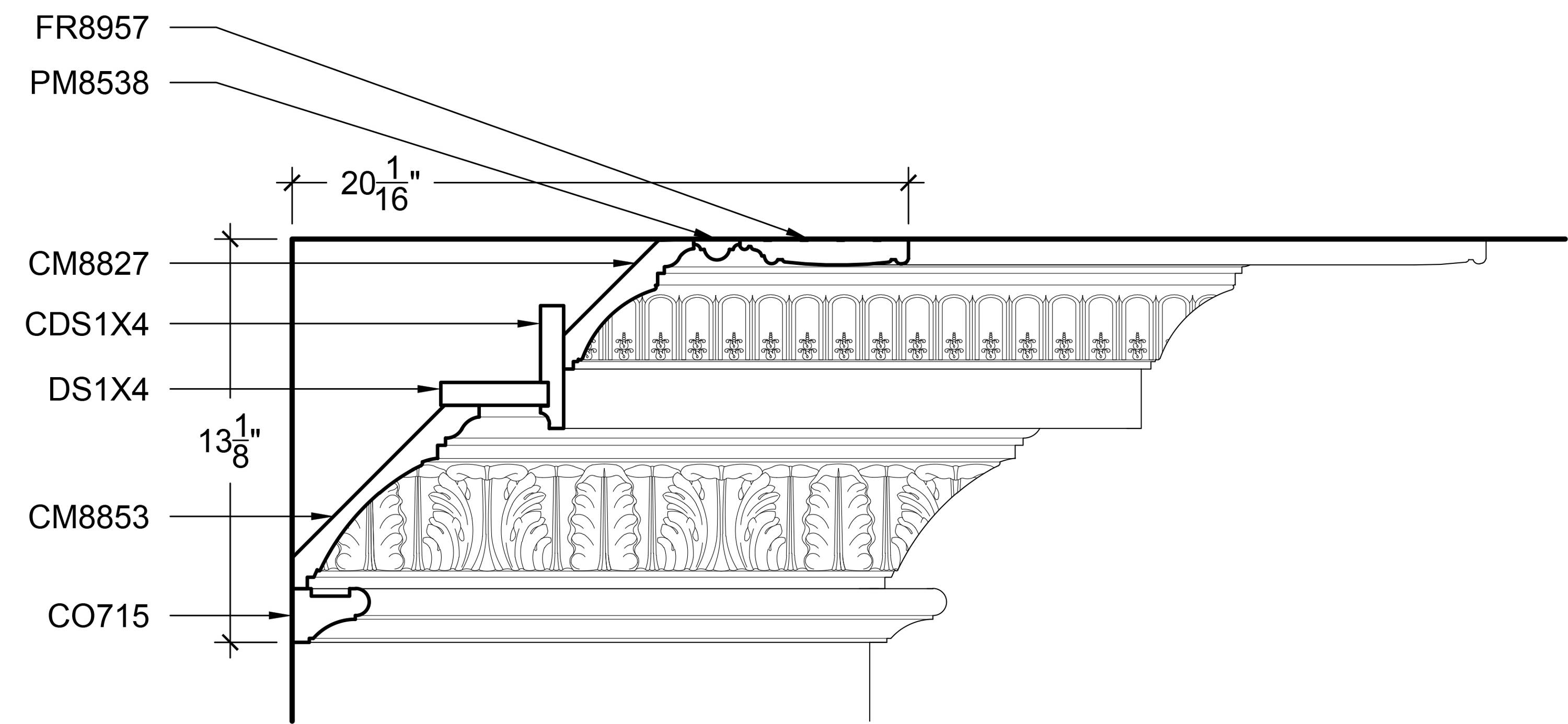 Above: Great Room crown detail section-elevation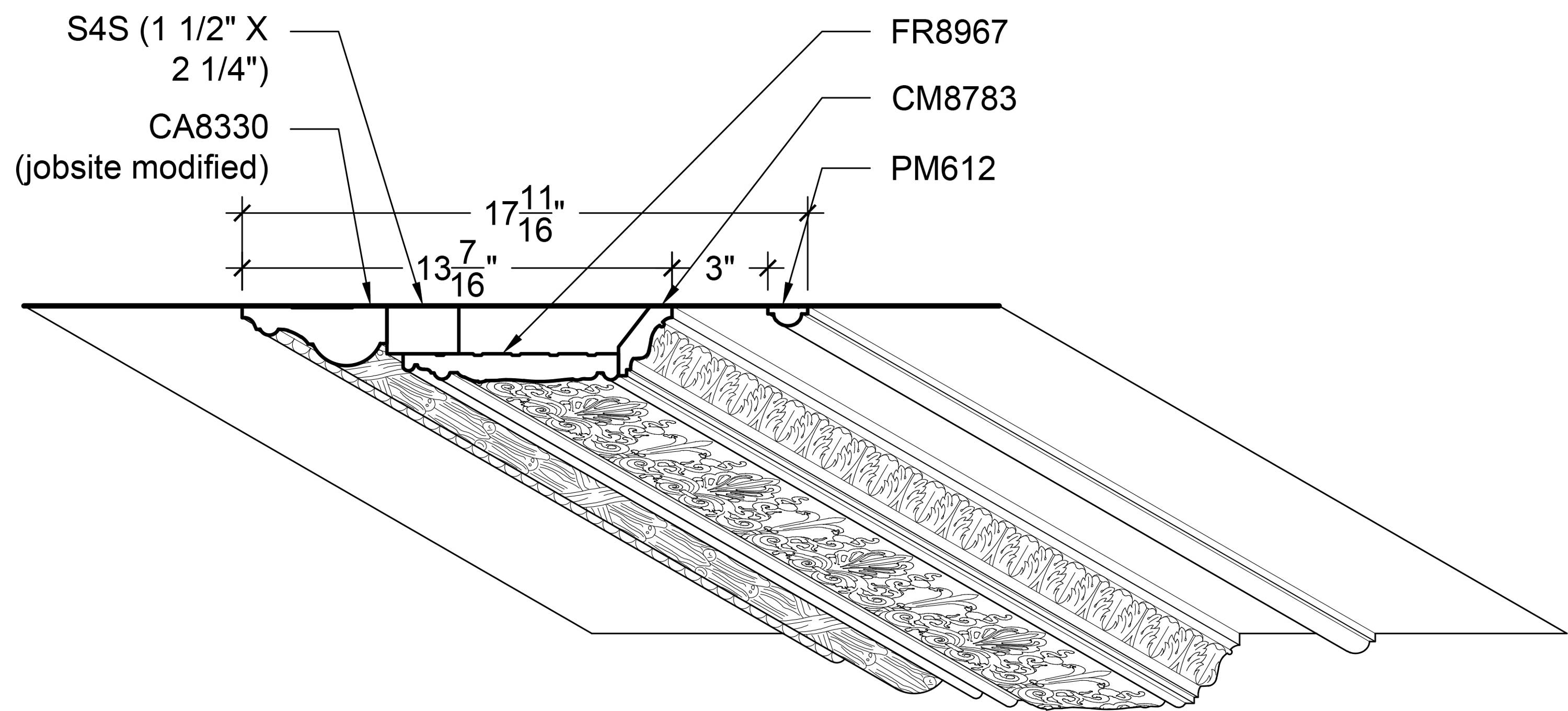 Above: Great Room ceiling panel section-isometric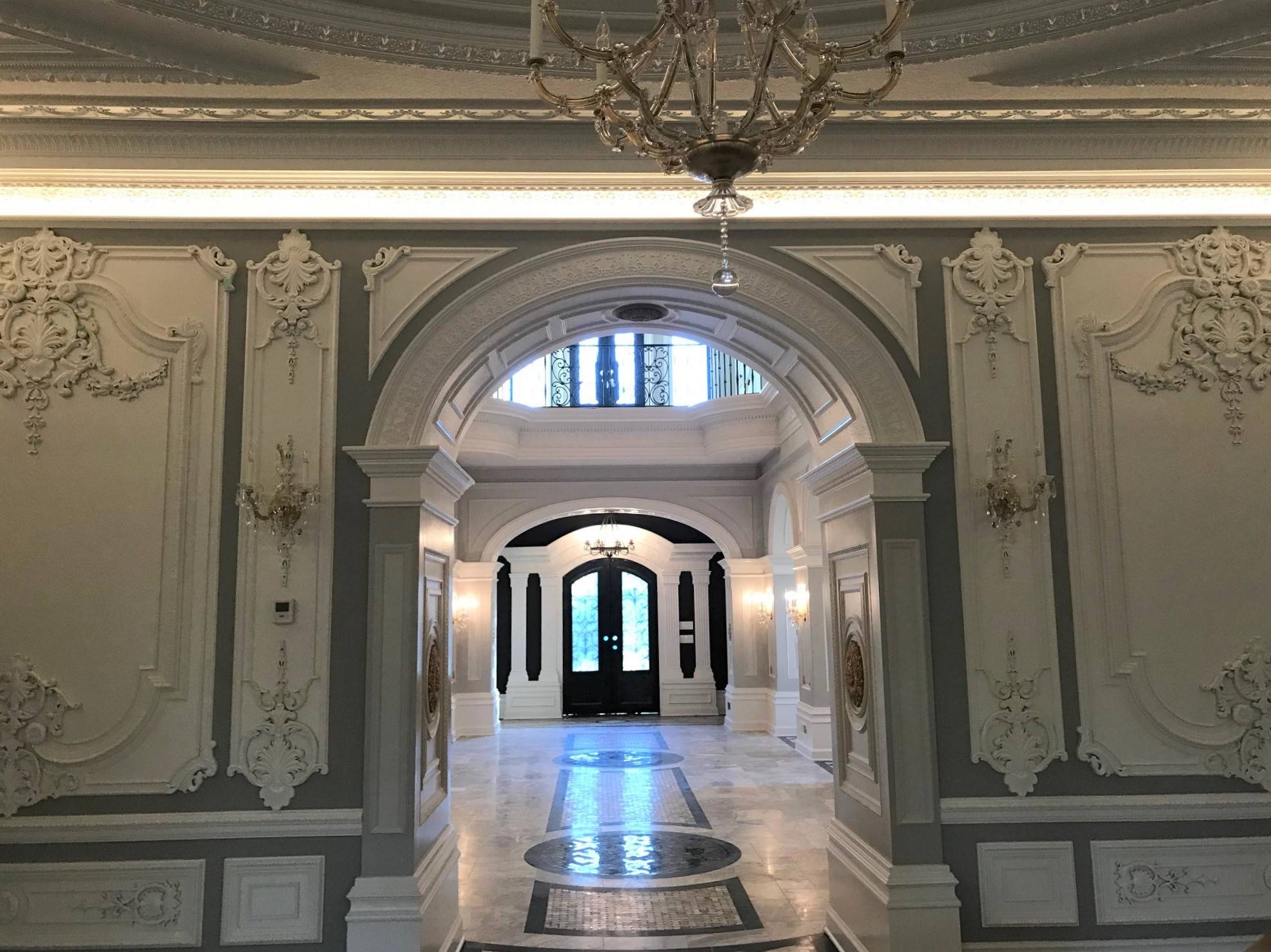 Above: Great Room entry archway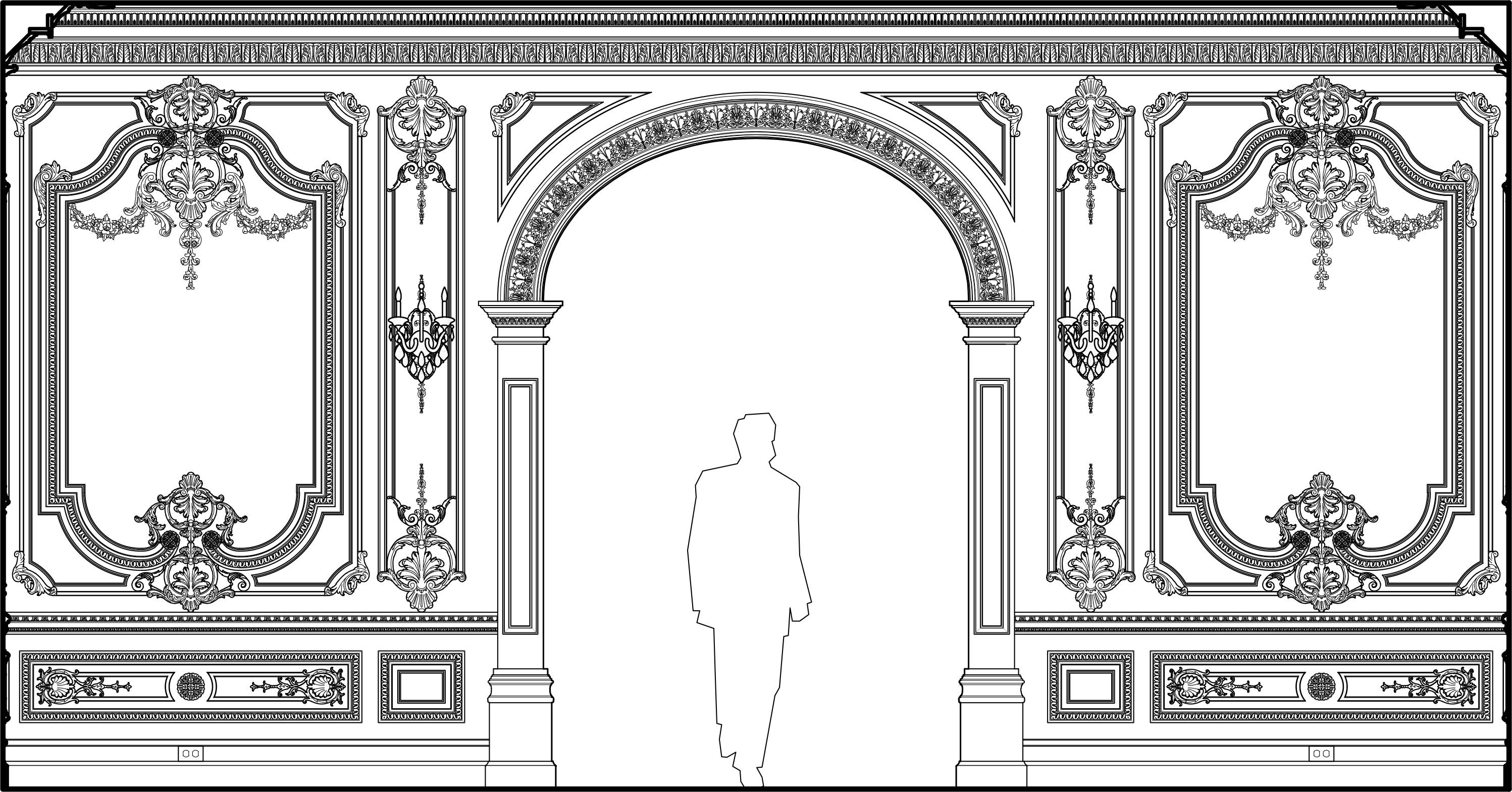 Above: Great Room entry elevation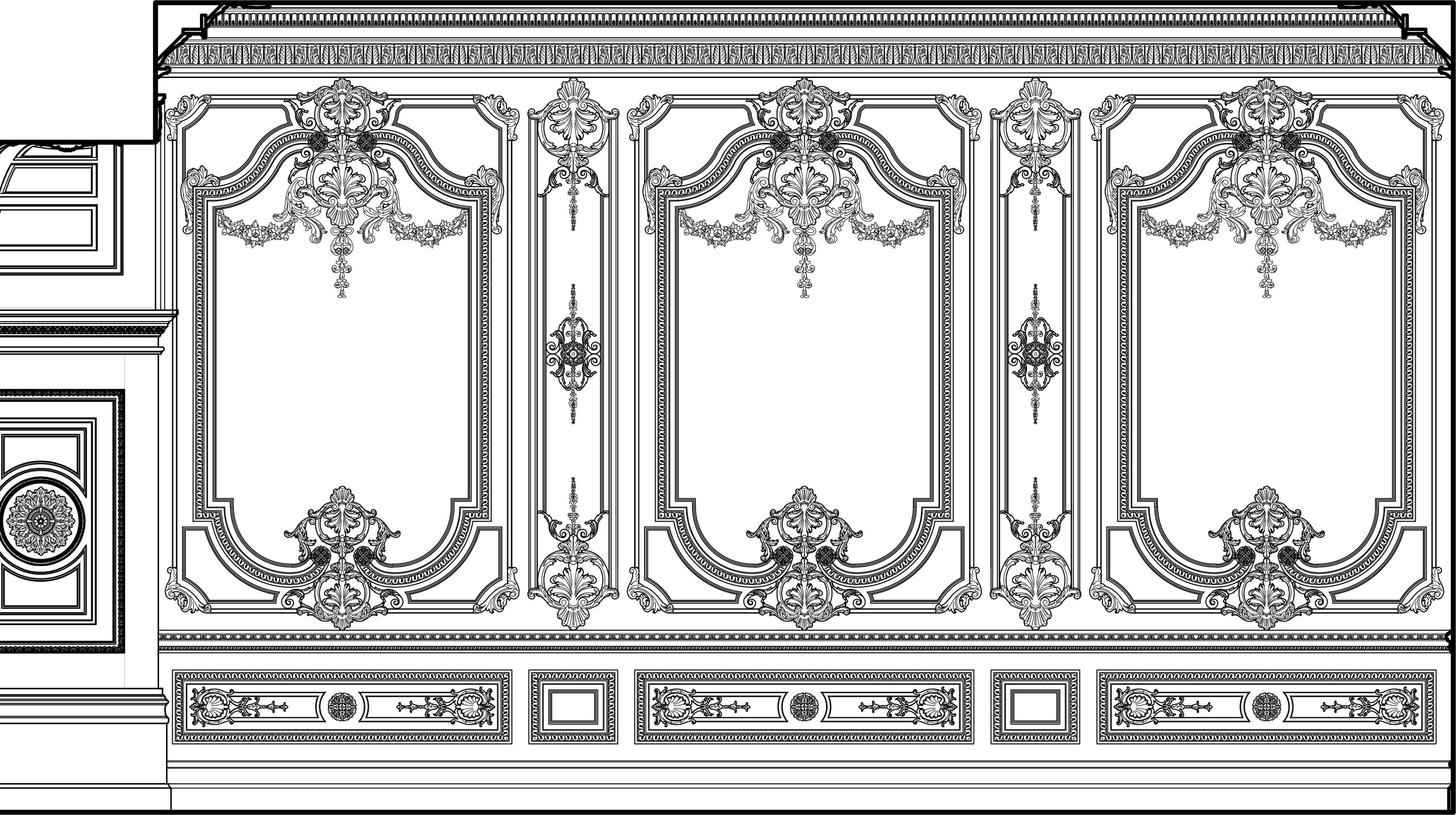 Above: Great Room side wall elevation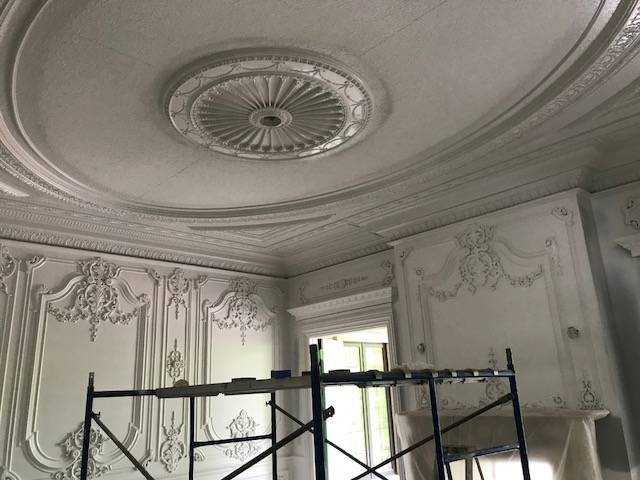 Top: Great Room mantel wall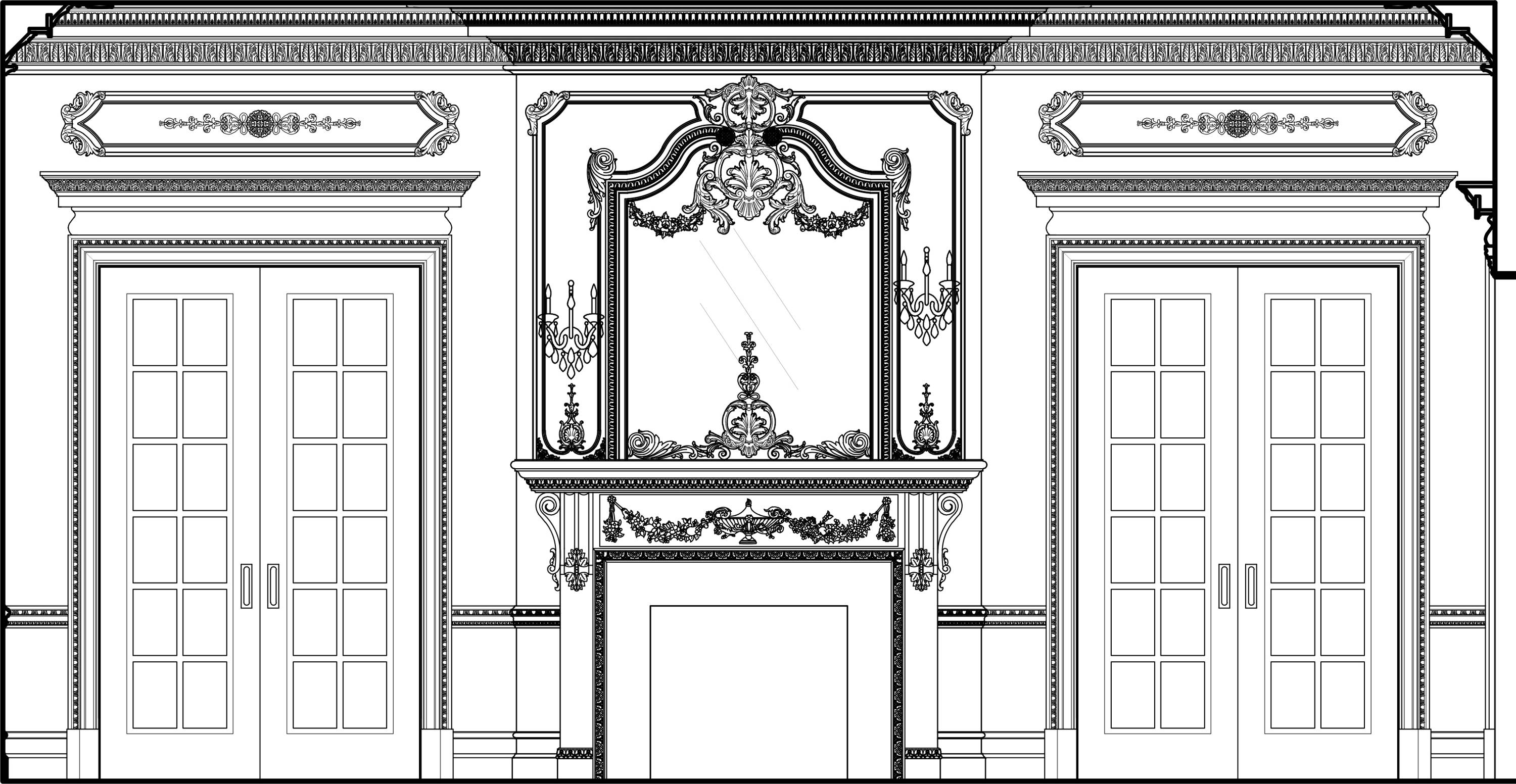 Middle: Great Room mantel wall elevation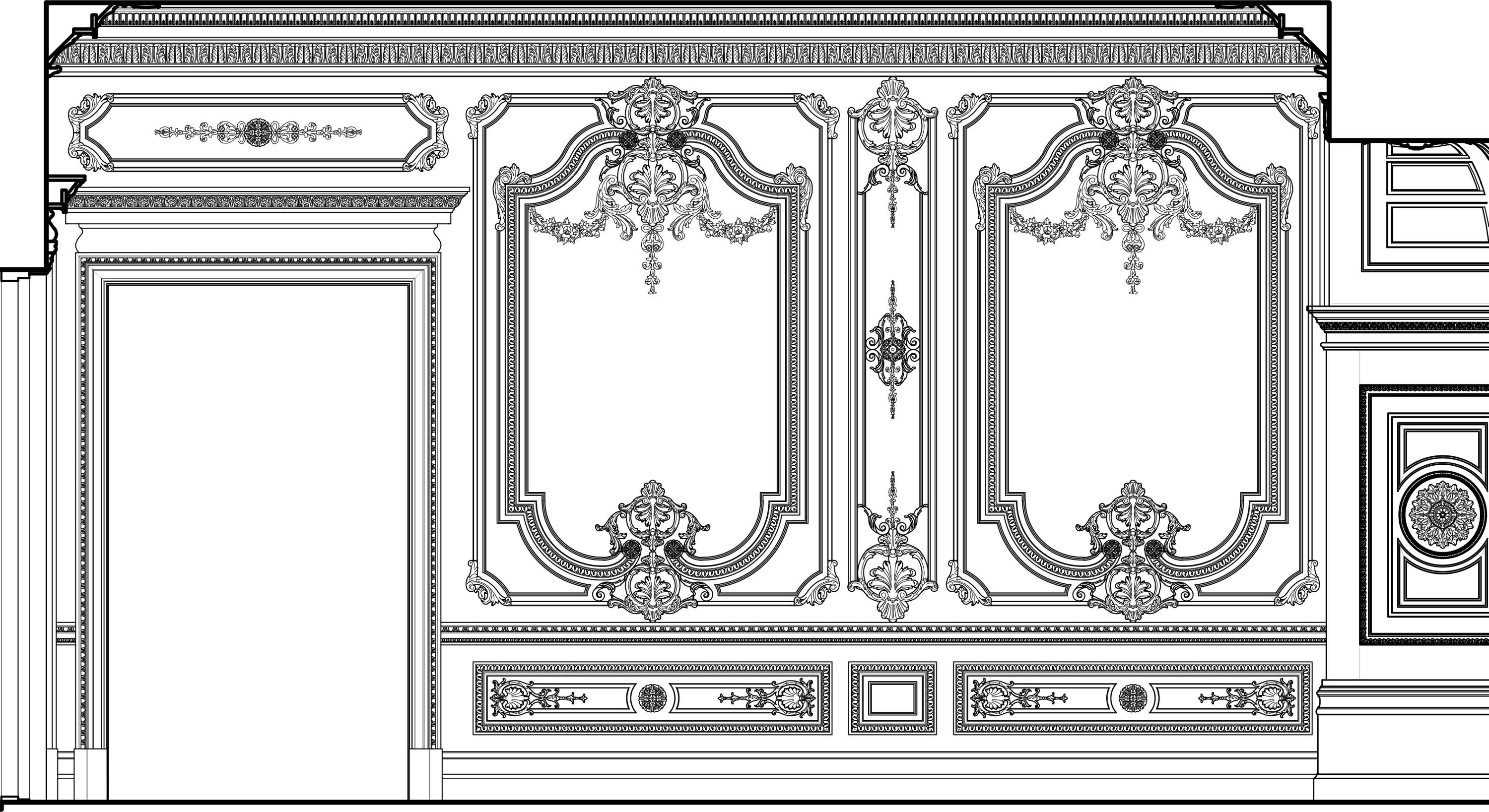 Bottom: Great Room side entry elevation