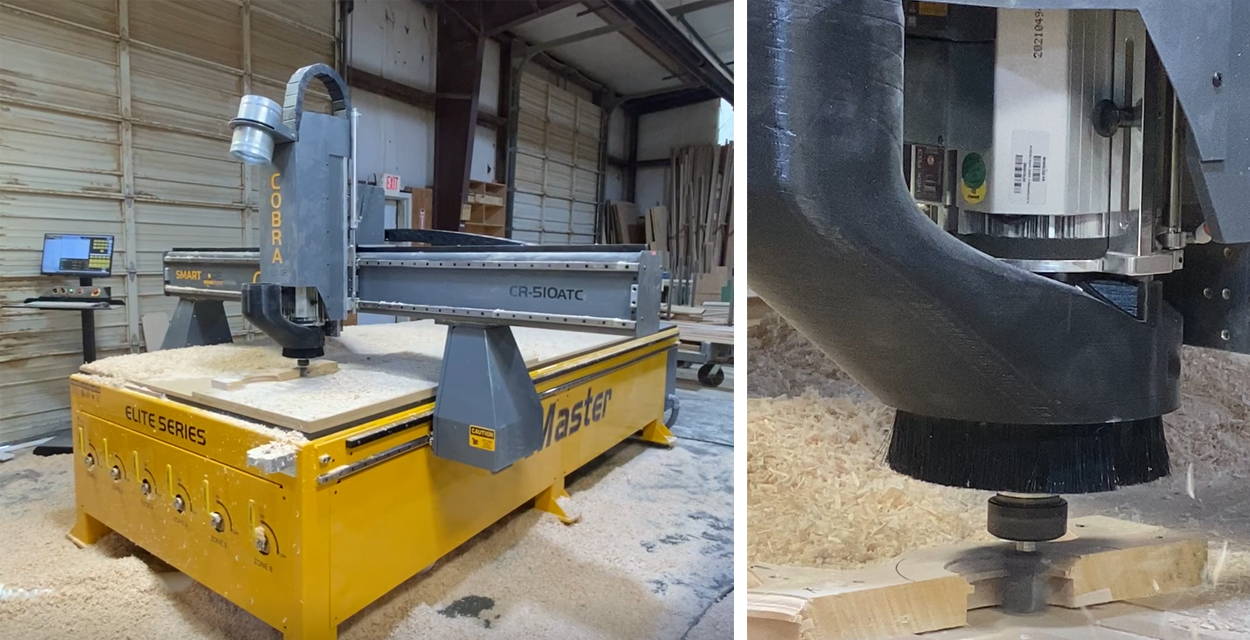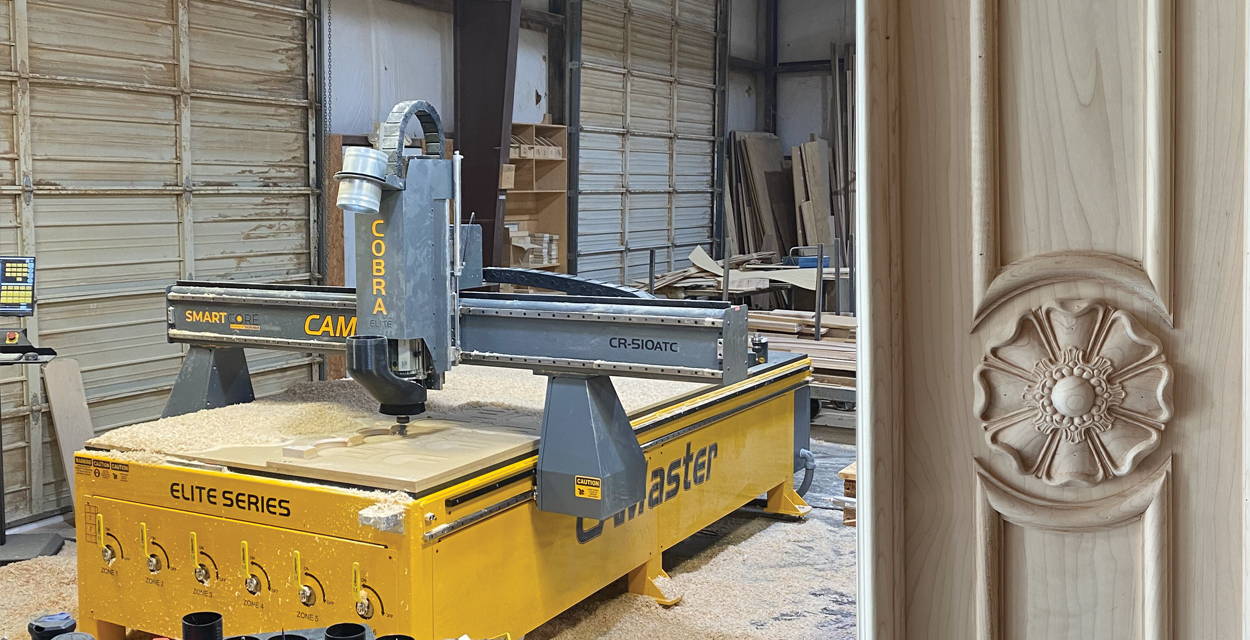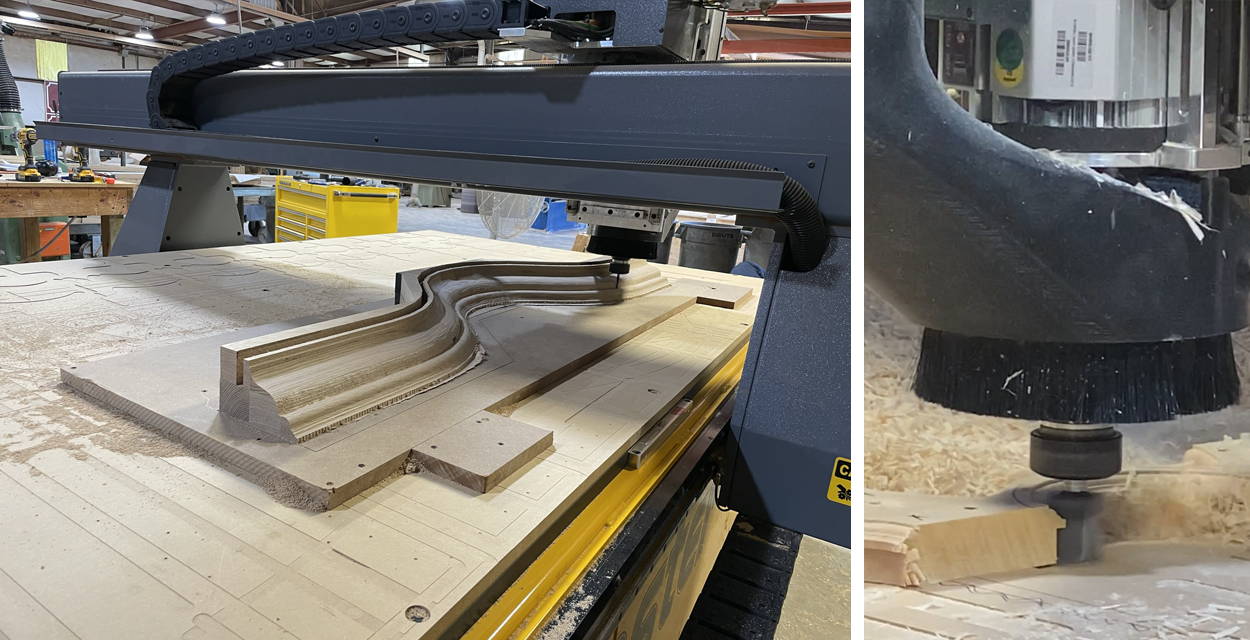 Our CNC capabilities will make your interior designs ideas a reality!

In addition to Priming and Sanding, White River now offers CNC capabilities that enable us to create custom mouldings, arches, carvings, columns, and more. By using the CAMaster and CNC Router, we can finish projects quickly, minimizing material waste and maximizing productivity. These two premium services enable us to provide our customers with new custom capabilities. To learn more about these services, contact us today at 1-800-558-0119 or email us at sales@whiteriver.com, and we will get back to you in 24 hours.
Joan Johnson
Founder White River
Senior Designer & Product Development

White River Services - CNC Production
" We are excited about all the endless design ideas the CAMaster and CNC Router will allow us to manufacture for our customers' dream interiors."
- Joan Johnson

Here are some recent projects we designed and manufactured using the CAMaster and CNC Router.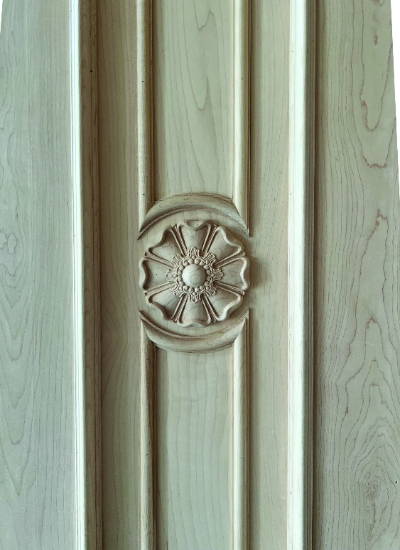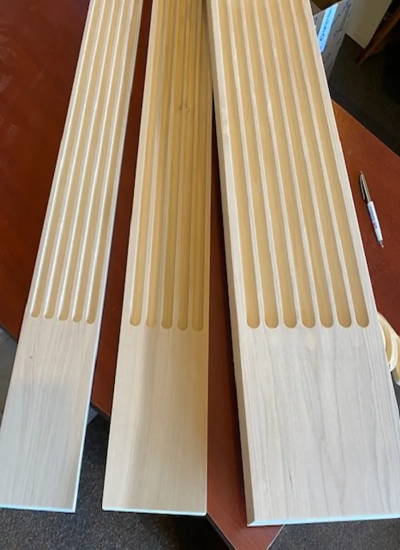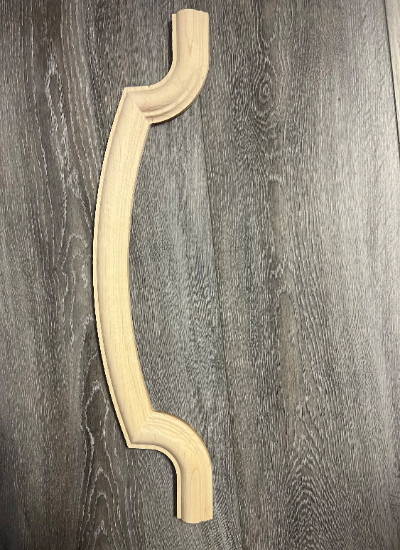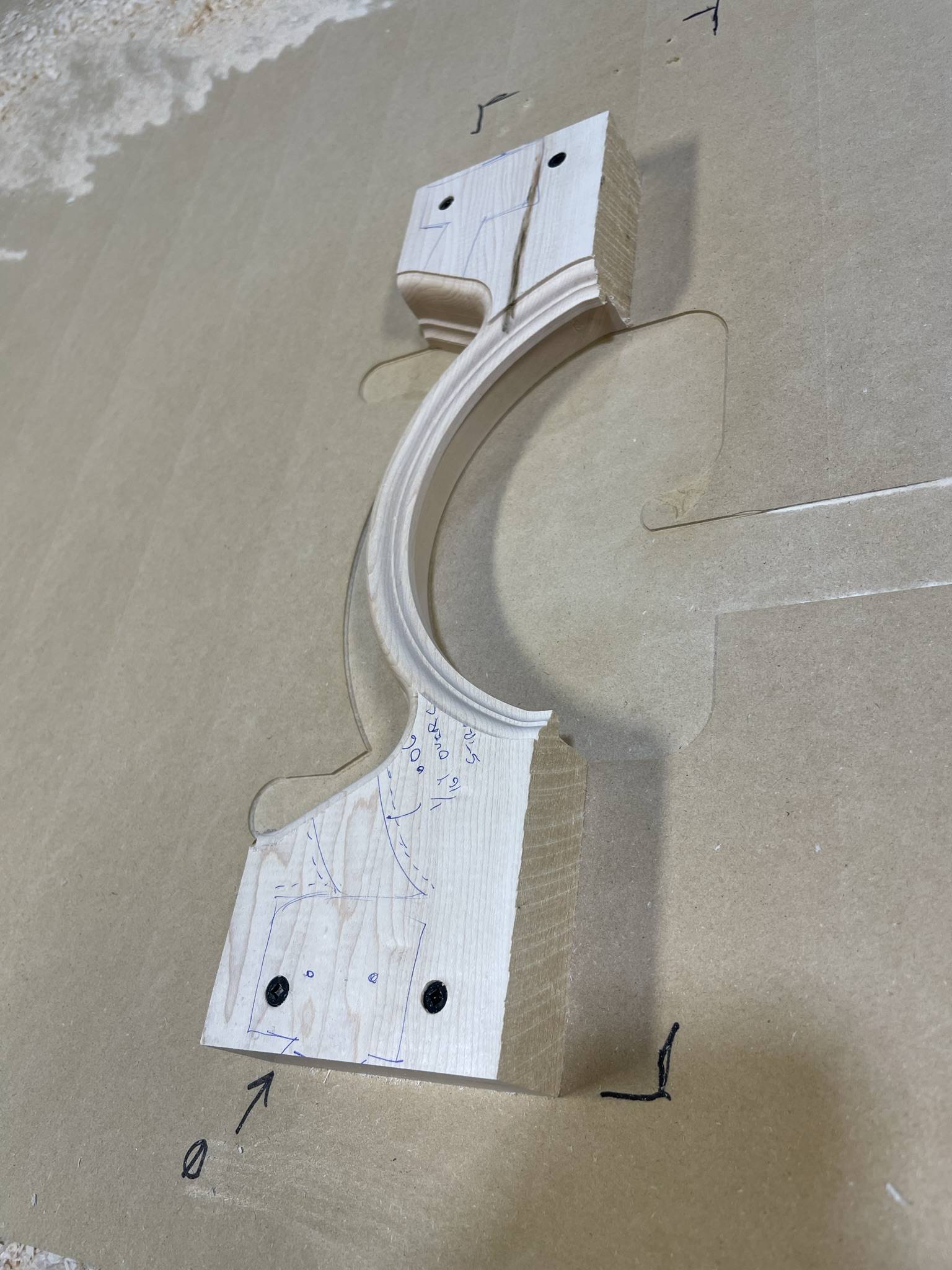 Get in touch with us, and one of our design engineers will assist you. We are able to design, program, cut, and sand your project, as well as ship domestically and internationally. Complete the below form and and we will get back to you in 24 hours.