The Designing of a Grand, Ornate Window Surround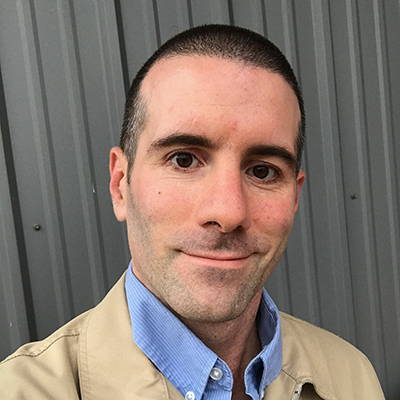 By Nick Bell, Senior Designer, White River Hardwoods
The White River Design Team is often confronted with key components of projects with multiple constraints. This large set of stacked windows is the focal point of this Pennsylvania home. As you enter through the front door, this grand detail stands on the far side of the room and immediately draws your eye.
The site conditions meant that the overall depth had to remain shallow at the base as to not interfere with a nearby opening on the perpendicular wall. These limitations are possible excuses for a poor design. Instead, we used it as a springboard to create unique and compelling details for a stunning final piece.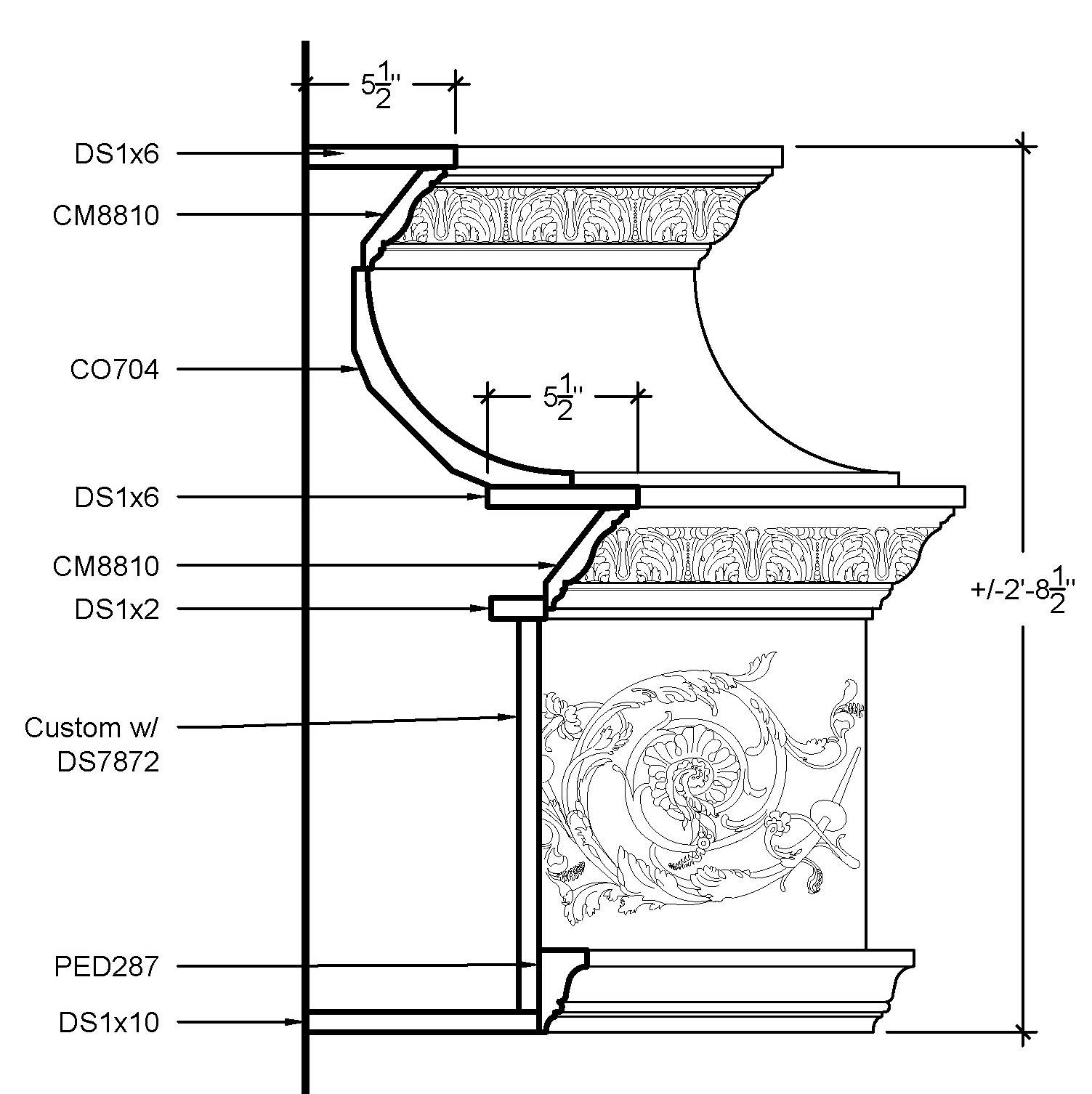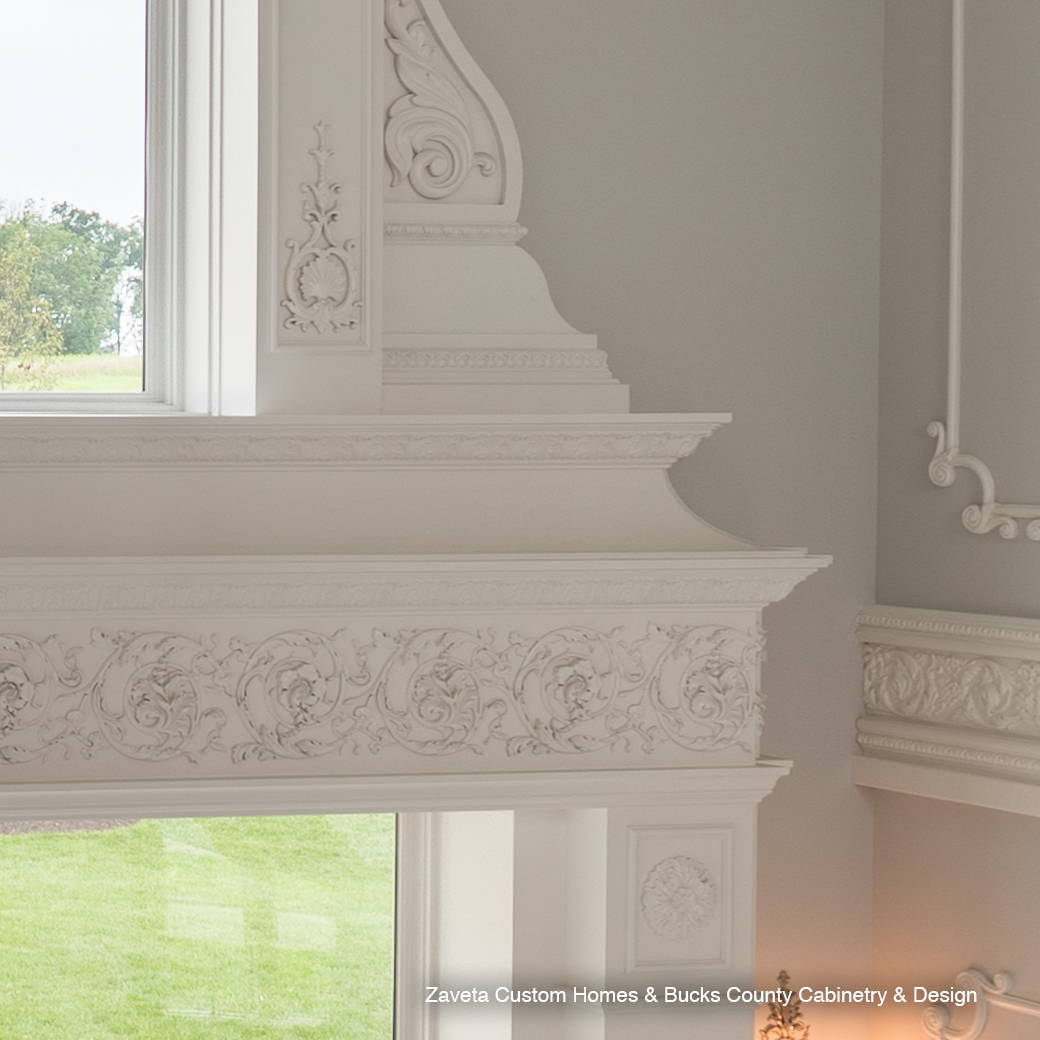 This creative depth work is best illustrated by looking at the pediment across the center of the window. The design projects outward from the pilasters below with a very wide rinceau scroll frieze, flanked by the CM8810 acanthus crown and the PED287 traditional moulding. The assembly then sweeps backward with the large CO704 cove, reducing the depth while creating a beautiful shape. Another run of the CM8810 completes the detail.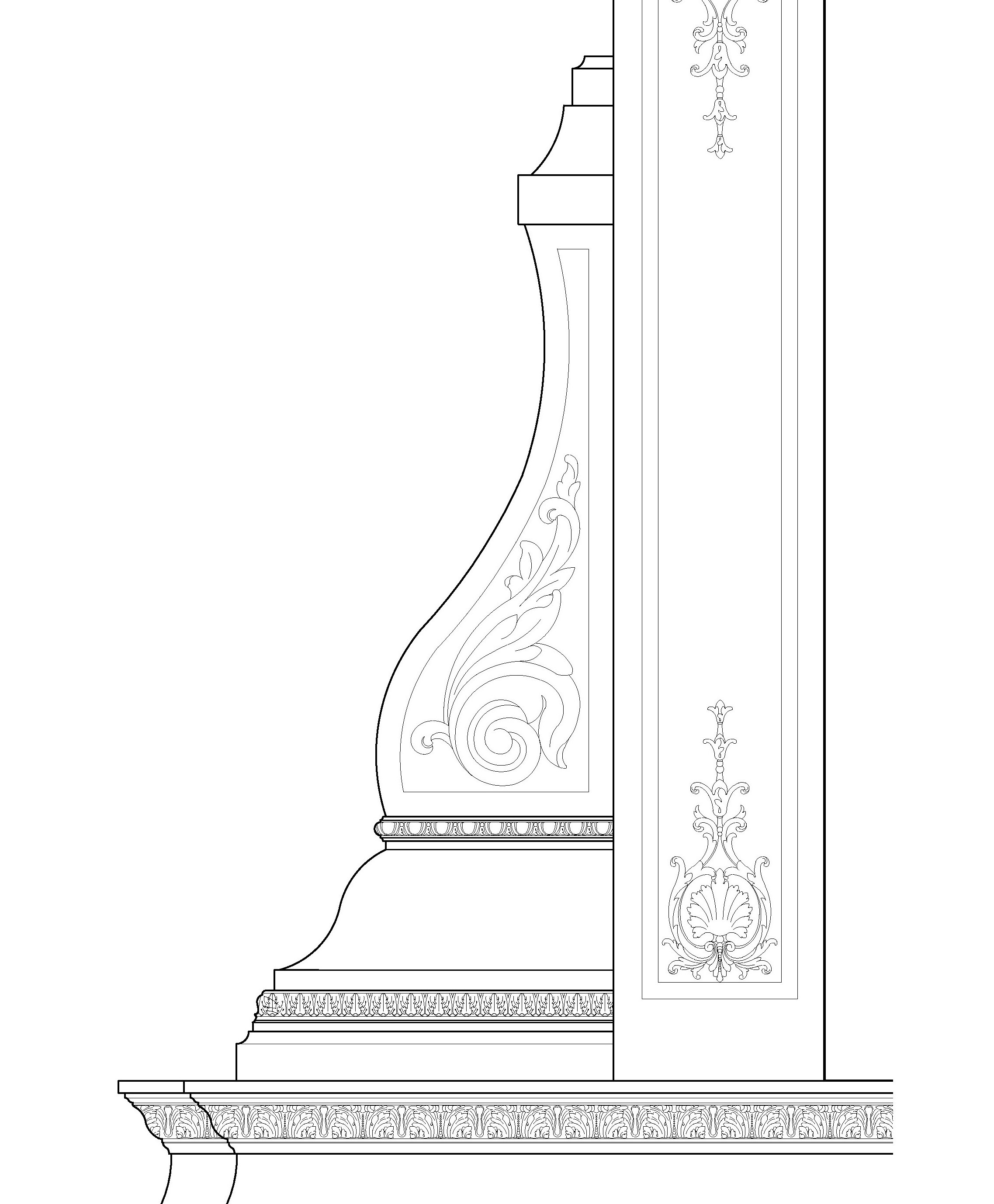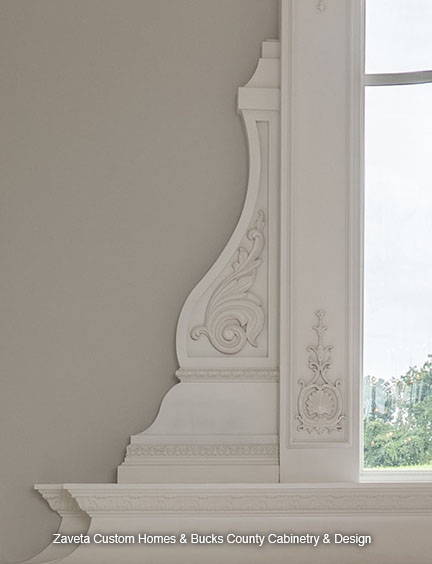 This design needed a corbel sitting on top of the pediment. We could not use easily use a stock corbel of the appropriate size. Instead, we created a custom piece, primarily out of flat stock with a few ornamented accents. The corbel is only 5" deep at the bottom, despite being over five feet high and nearly two feet deep. Two stock mouldings, PM8538 and PM8573, were applied to give detail. The carving is a modification of our CRV5649, adjusted to fit the proportions needed.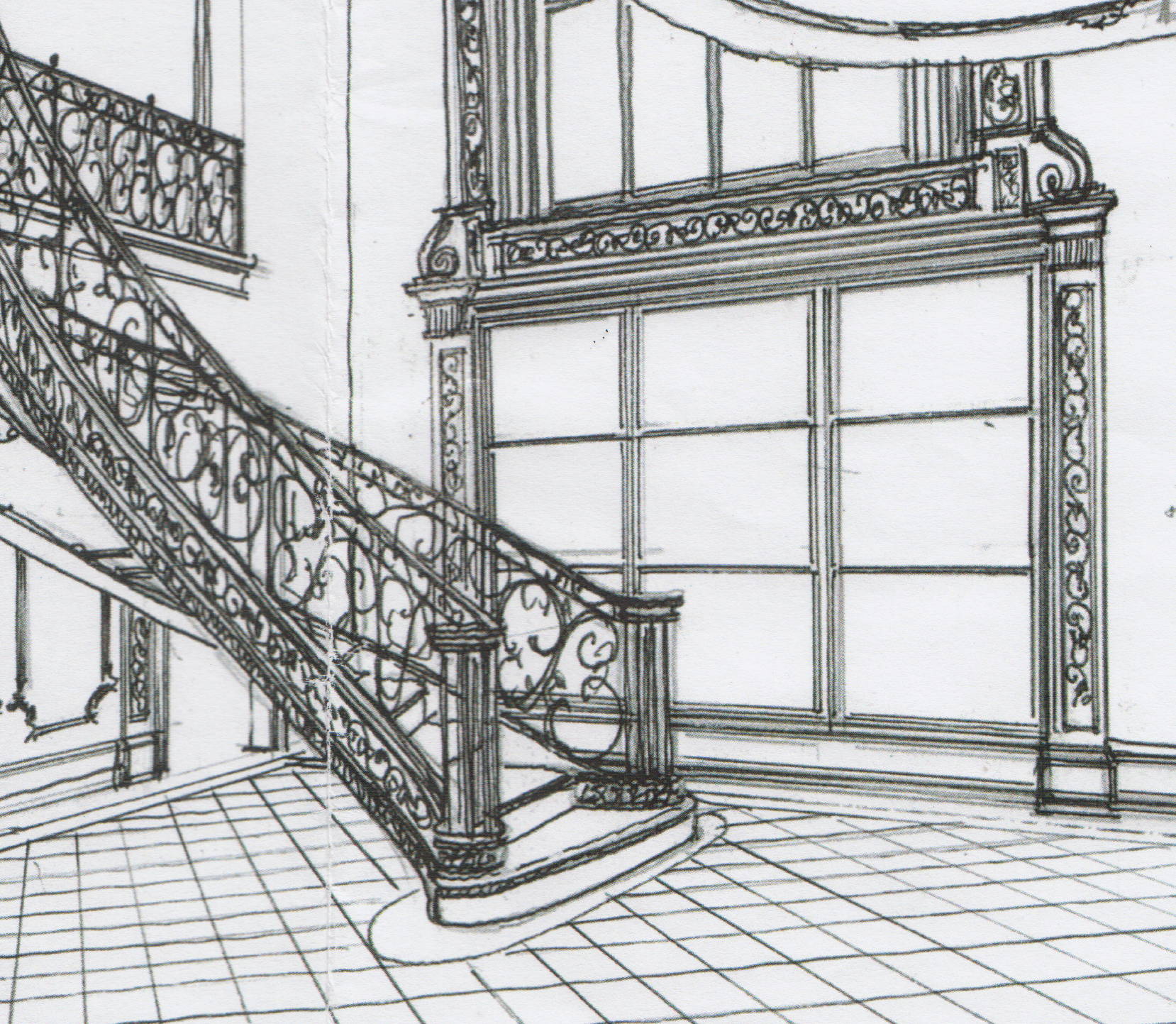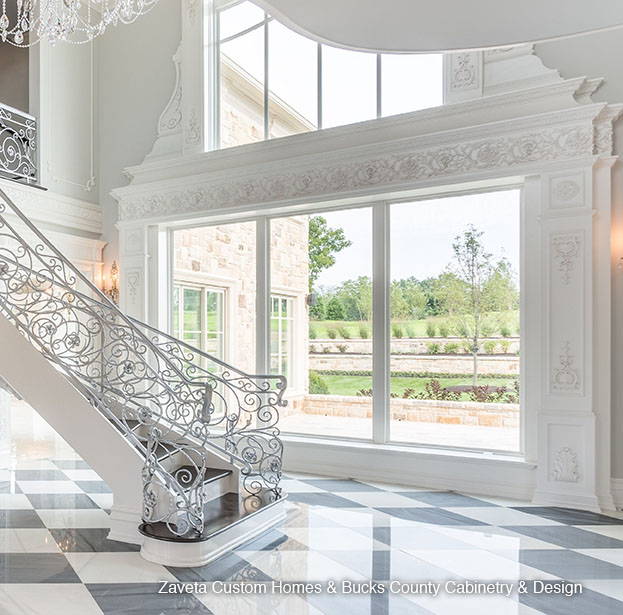 On the left, you can see the original sketch for this space. On the right, the photo shows how the opening feels natural in its depth relative to the rest of the room. This despite the tightness of the nearby opening on the far-left wall.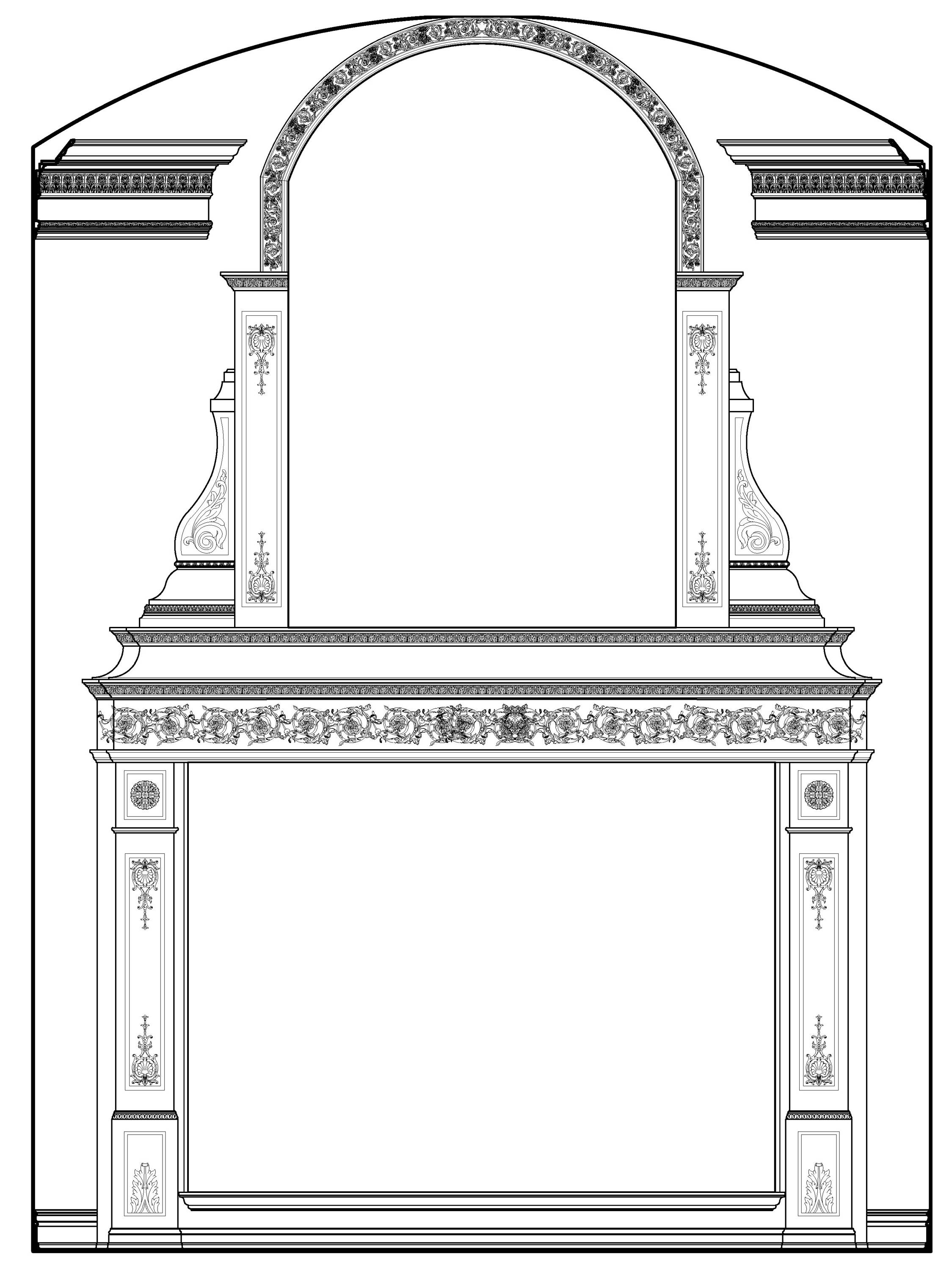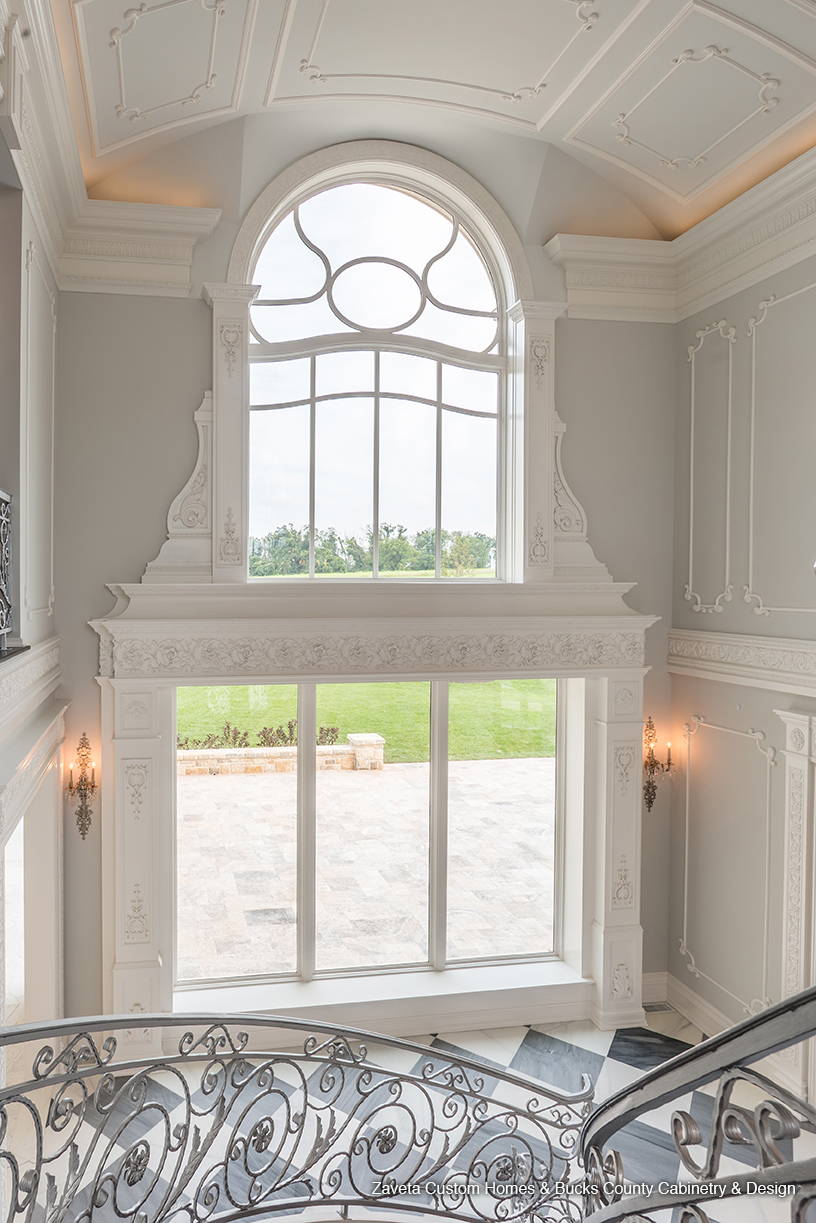 The overall impact of this opening becomes one of grandeur and compelling details. Most casual observers will likely not notice how the site conditions challenged the design; they will merely enjoy the beauty. This is the power of professional design: to make the difficult seem natural.
---
Nick Bell, Senior Designer, White River Hardwoods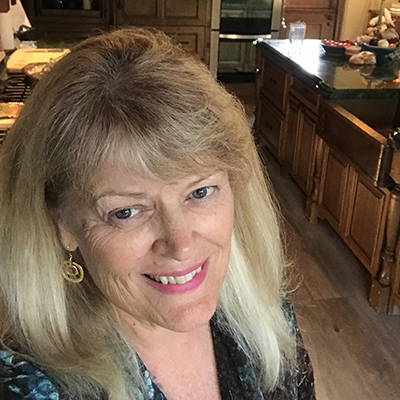 Joan Johnson, Senior Designer, White River Hardwoods