Custom Mantel on a Grand Scale
The finished mantel installed at its final destination, richly stained and glazed.
By Coreena Harbison
A homeowner gave us an inspiration photo for a beautiful mantel, but she needed a larger version to fit their Dining Room space. Using stock and custom products, White River's Custom Shop created exactly what she wanted.
The mantel opening size had to work with the existing firebox, and the width had to fit between two windows. In order to keep the proportions accurate and beautiful, White River Design Services reworked the measurements for the mantel components. Custom legs were made, while the breastplate design was made by altering stock products. The overall mantel dimensions were 6' tall and over 8' wide!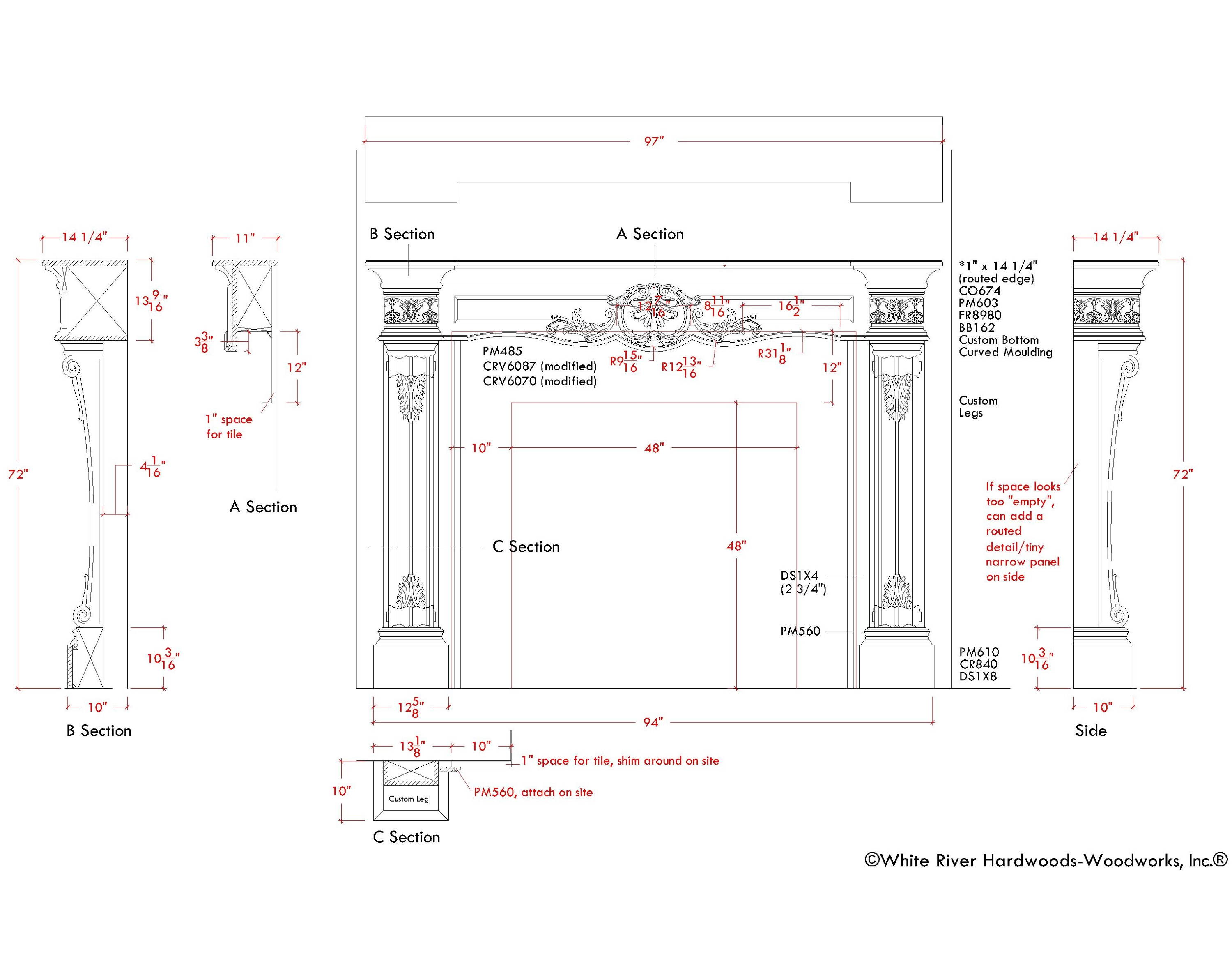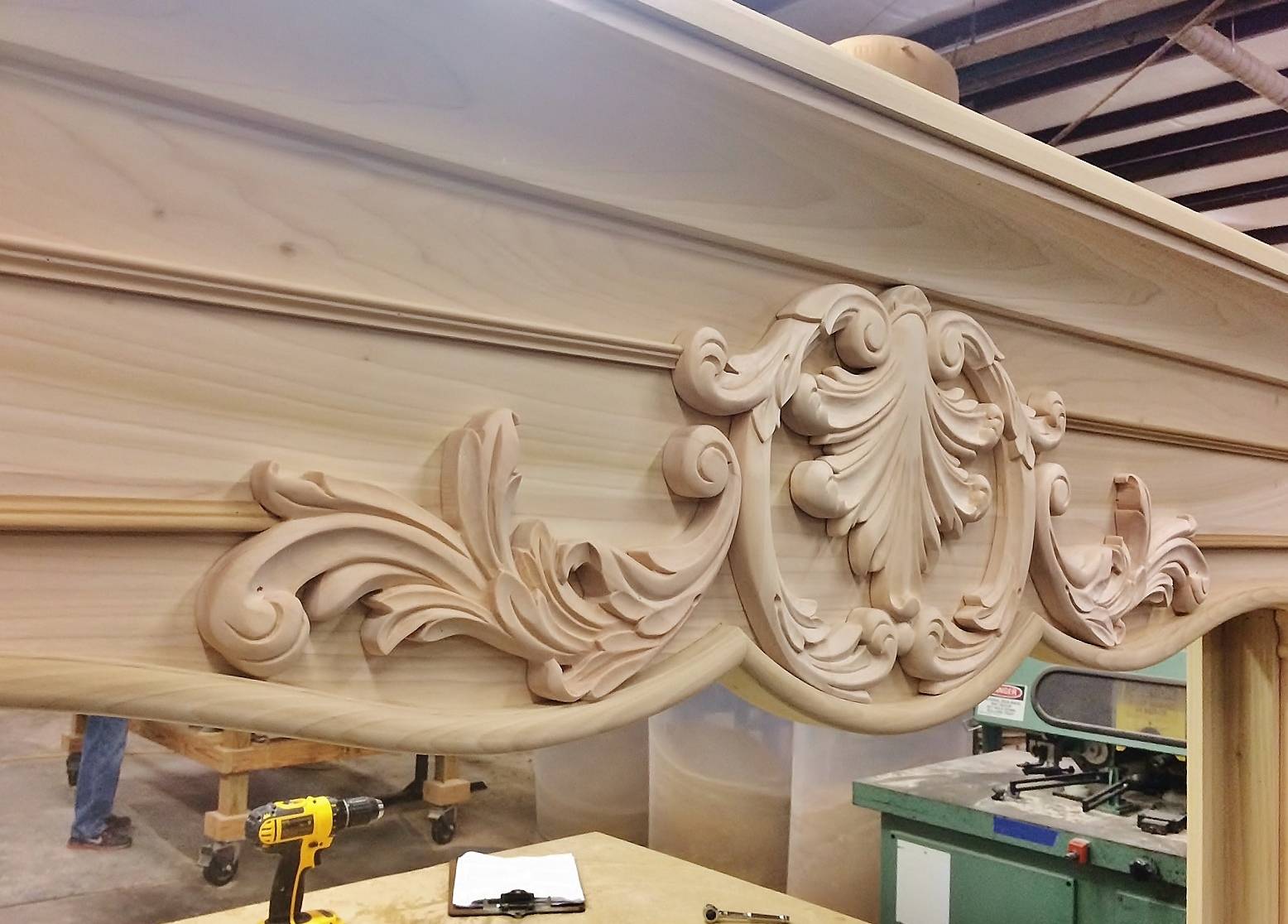 Photos from our Custom Shop just before crating and shipping to the customer. The design used stock Lindenwood carvings on the breastplate, a MonReale Frieze over the legs, Poplar Traditional mouldings for the main body and shape of the mantel, and custom carved Acanthus legs.