The Anatomy of Recessed Paneled Openings
By Coreena Harbison
There are so many design choices when it comes to doorways and openings. Straight, Arched, Smooth, Cased, Paneled, Columned, and in this instance, a combination: arched, paneled, with a square column. How do you successfully combine these different aesthetics? It takes a lot of forethought and careful planning to make sure you've accounted for all thicknesses, widths and any existing job-site conditions like outlets, switches and vents. Things can get especially tricky when dealing with curved mouldings, but we've broken down a recent project so you can see how all the individual parts come together to make a large and exceptional statement.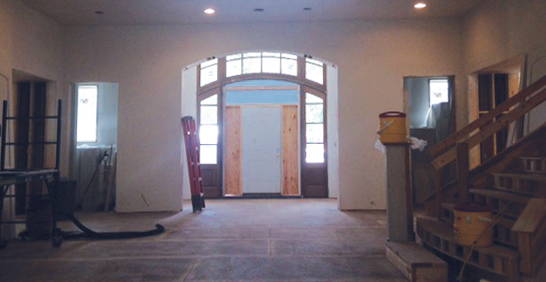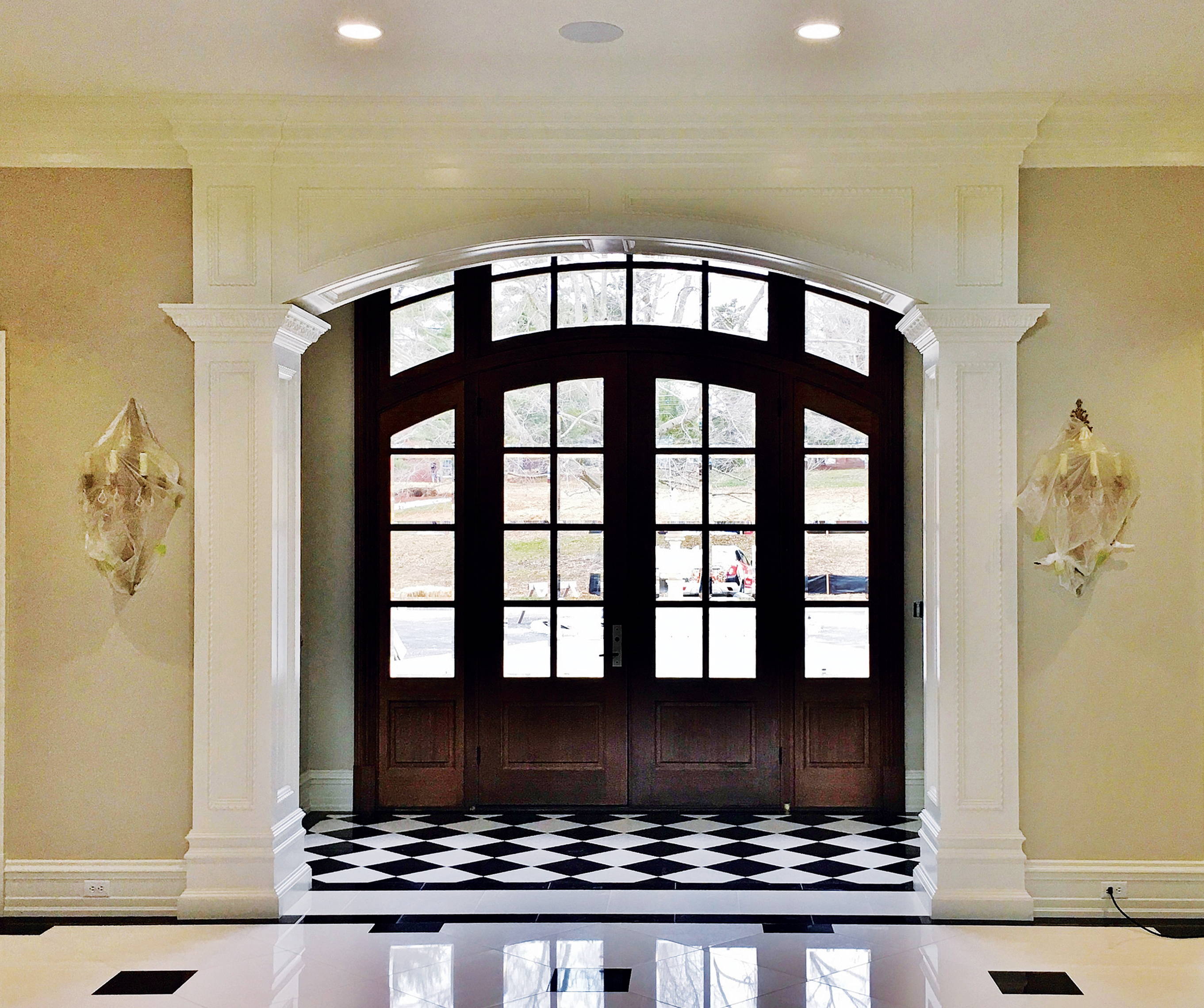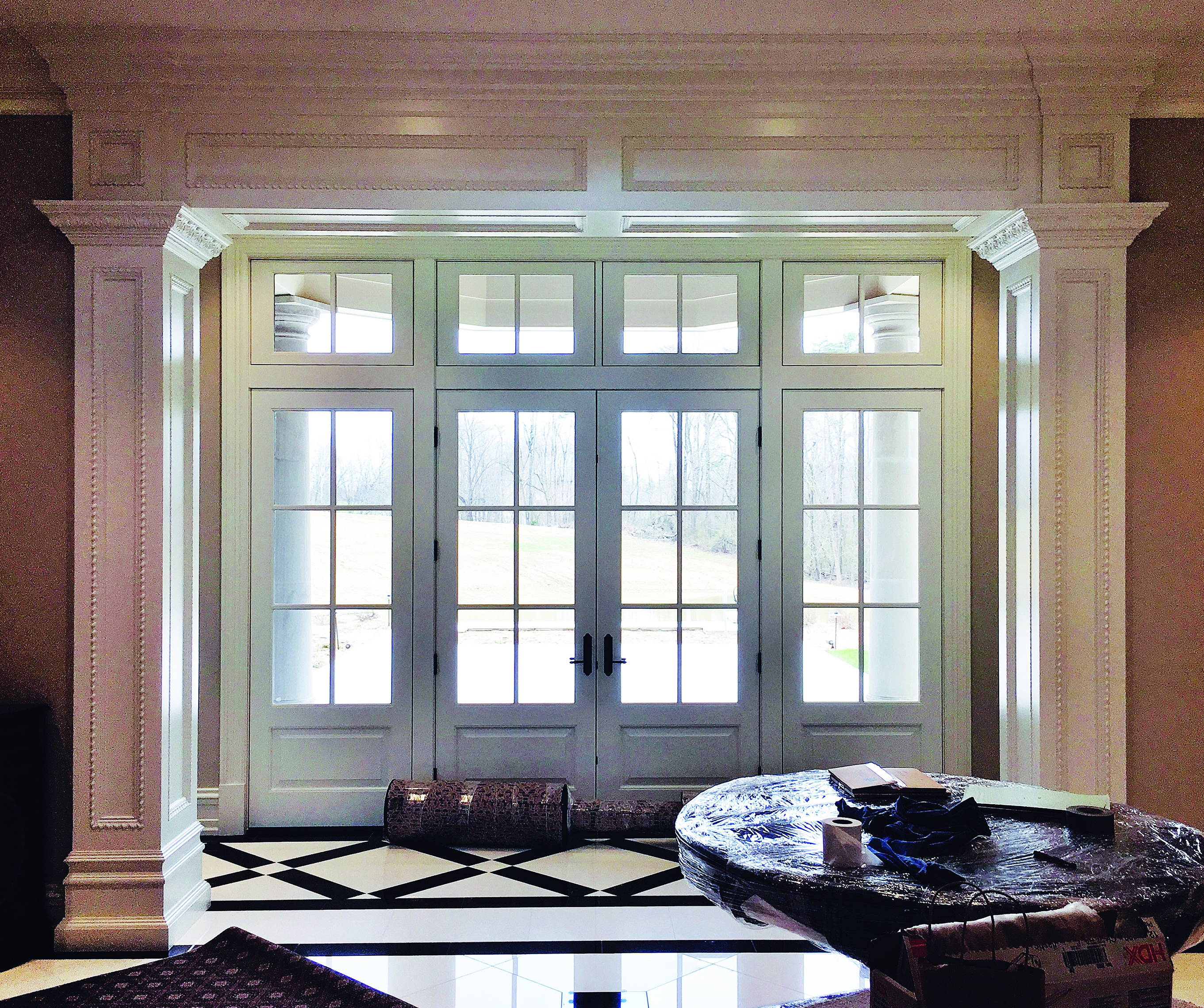 White River's Design Department worked from job-site dimensions to accommodate crown moulding and baseboards previously chosen by the builder. The width and height of the columns and panels needed to match on both openings and work with existing jambs.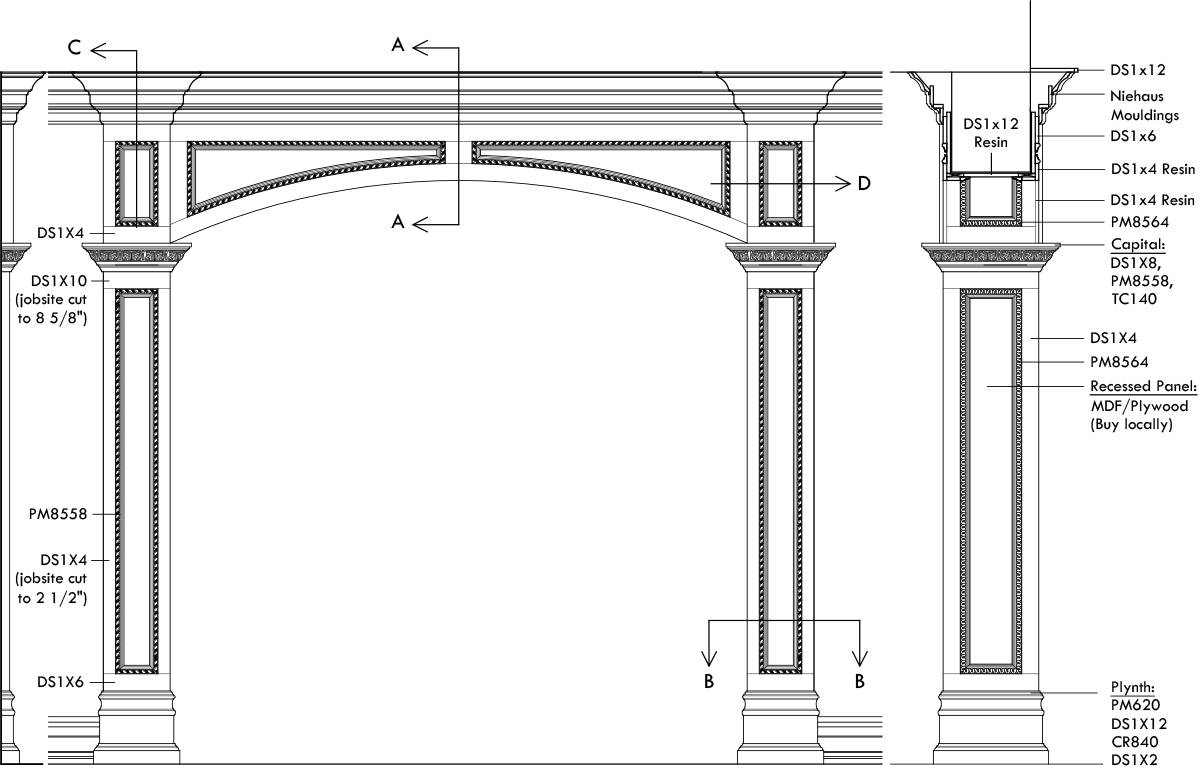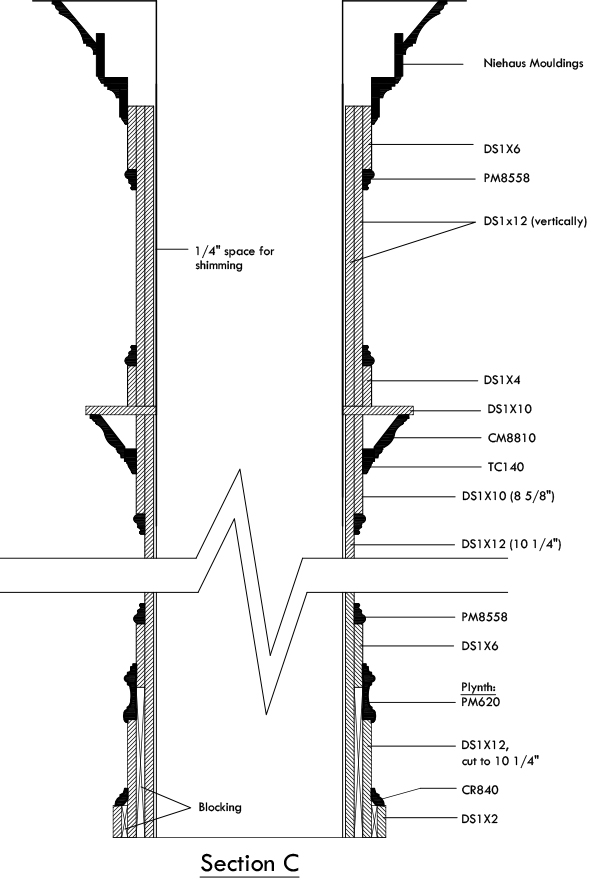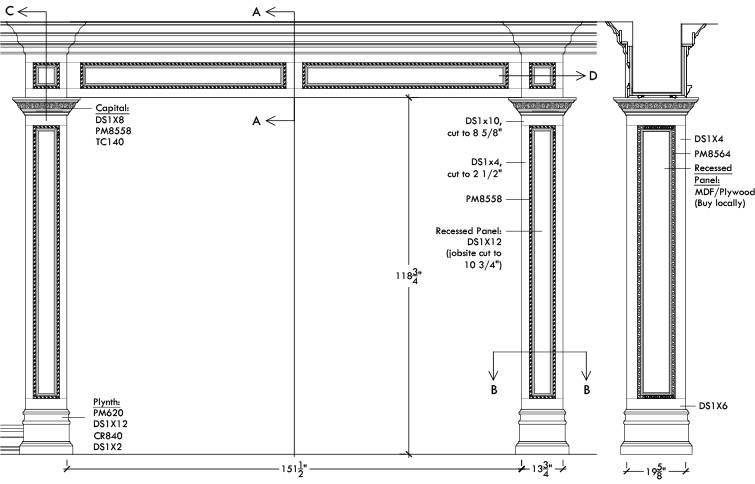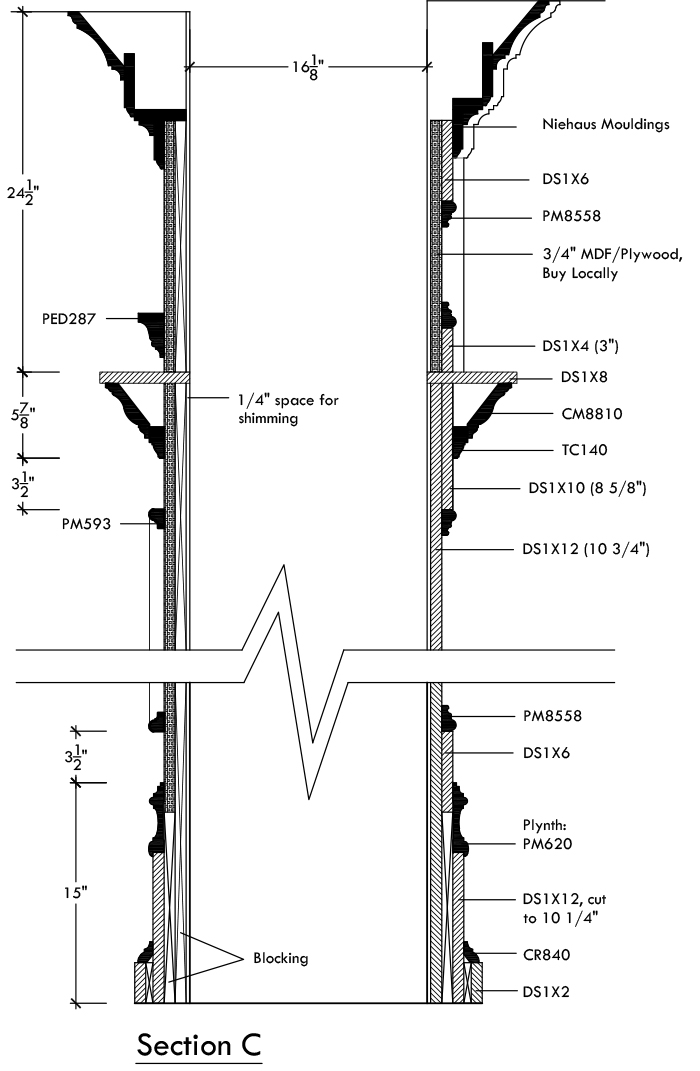 Below are photos during installation. Because the homeowner was painting and not staining, they chose to use a combination of MDF for the recessed panels and poplar for all the stiles, rails, and mouldings.