How To Get a Dramatic Effect From Millwork
By Stewart Allen Morgan
A catering company and events venue needs something exceptional to set it apart as the place to hold a special event. Besides the food, the staff, and the service, the venue itself must have that touch of elegance that would awe and inspire soon-to-be brides and grooms, parents of a daughter on her sweet sixteen, or children of parents celebrating their golden anniversary.
That is what Stuart of Town & Country Caterers was looking for when he approached White River. The ballroom in his venue in Congers, NY included three large trays in the ceiling, ranging from 2' in depth for the outer trays and 4' in depth for the central tray.
Completely moulding the sides of these trays was a challenge as the scale was far larger than most applications for our mouldings. But drawing from Classical design principals allowed for the division of the detail in a logical manner consistent with Stuart's desire to wow.
Several areas were provided for integrated uplighting to bathe the mouldings in light. The CM8852 dentil and the CM8820 acanthus crown both serve this purpose by having a void behind each crown. But CM8865 and CO716, which were created just for this application, contain a pre-cut groove wherein an LED light strip can be placed.
When addressing the shorter trays, elements from the central tray's detail were removed from the bottom, in classic Classical fashion, so that the look of the different sized trays stayed consistent. FR8957, our Ribbon and Bow Swag frieze, finished each detail at the edge of the lower ceiling for further consistency and allowed a sneak peek of elegance from across the room. It piqued ones interest to draw the curious in for full viewing pleasure.
The end result was a stunning composition fit for the faerie tale wedding background of any young girl or boy who dreams of that special day being absolutely perfect.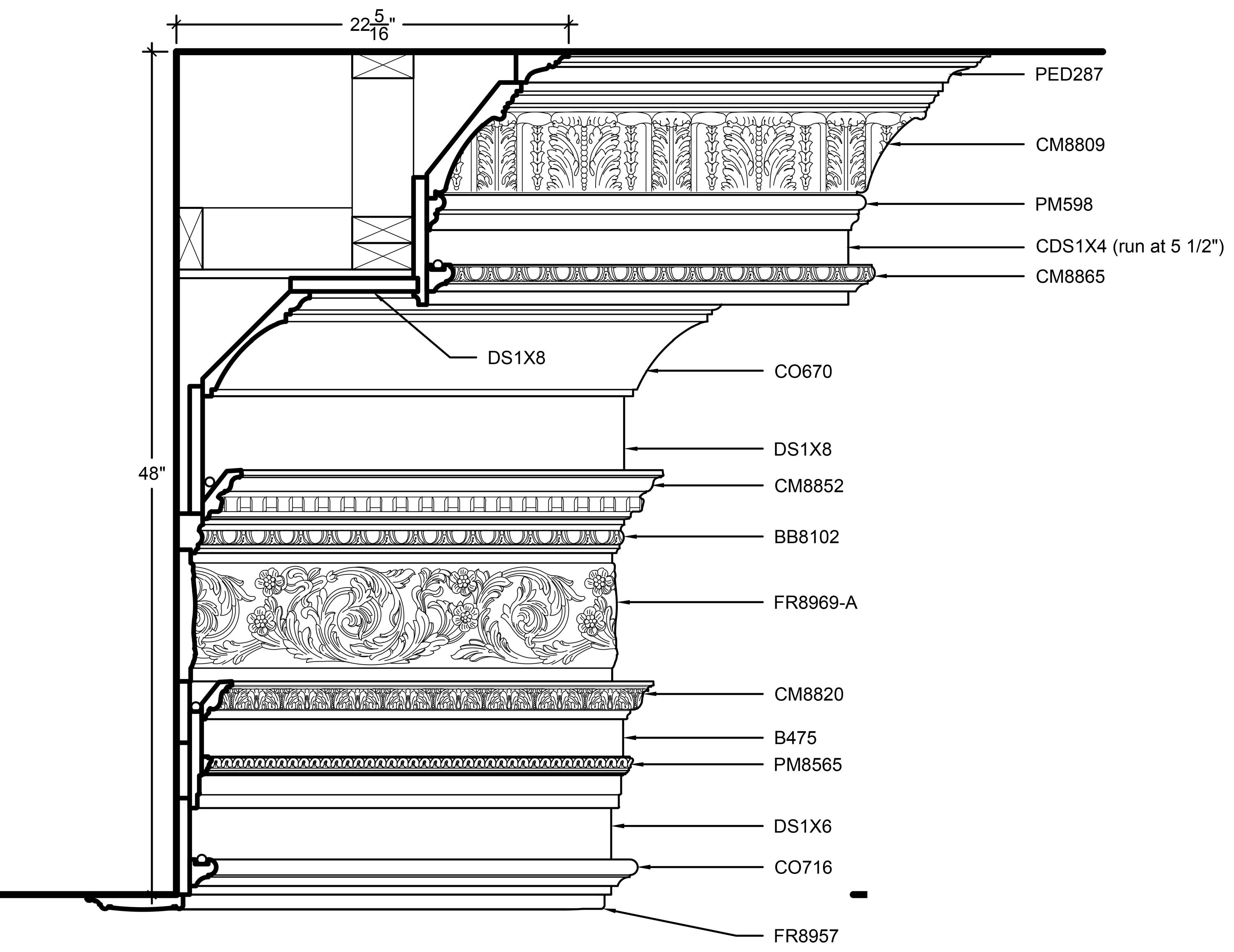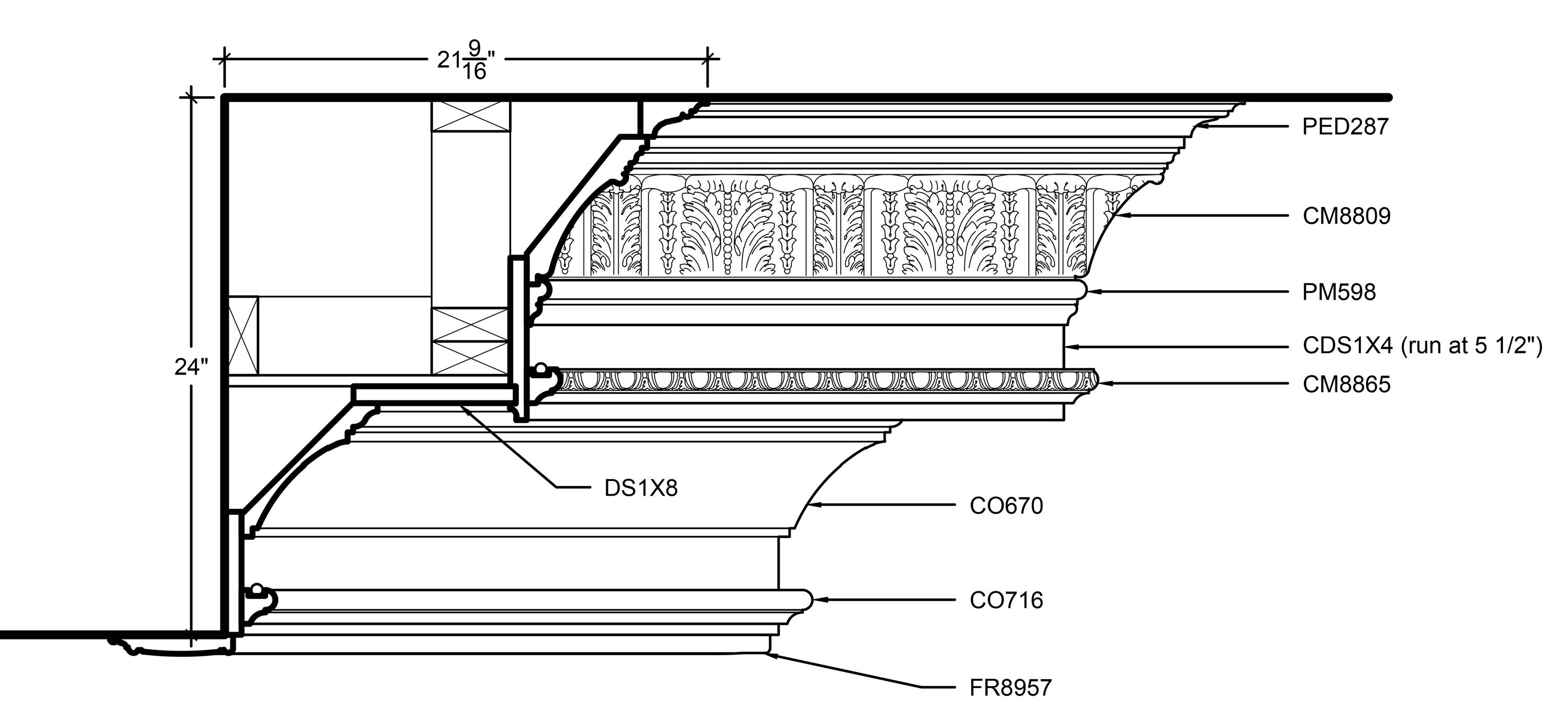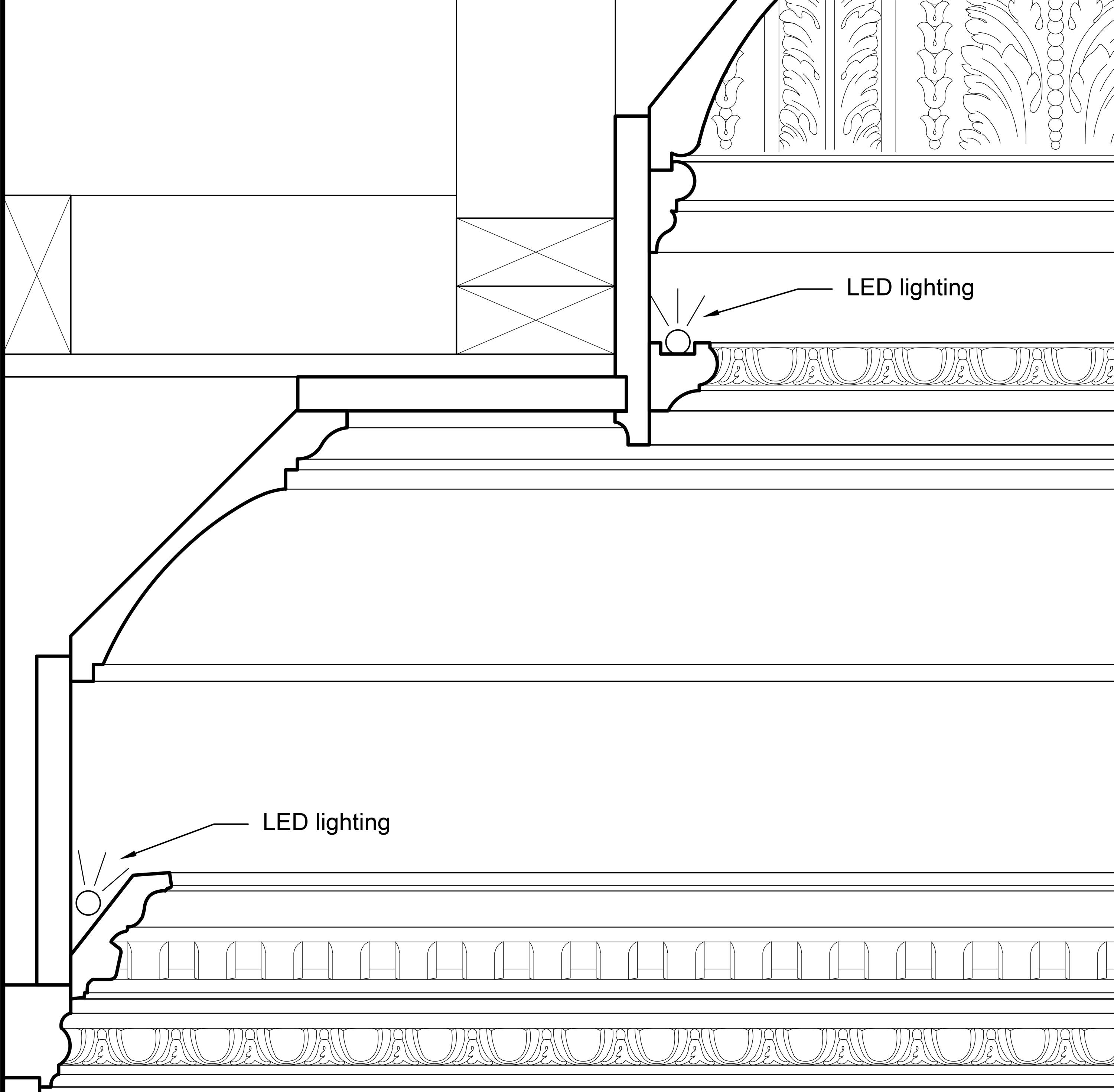 ---
Share this post
---
---
0 comment