Custom Front Door by White River
White River's Custom Shop Team are miracle workers. They make creating their masterpieces look easy. So to showcase our custom capabilities, we recently had our Custom Shop Team create a new front door and door surround for our Fayetteville showroom.
Our original front door had seen better days. We needed something that would be very eye catching, and that would display the best of our products. The Design team collaborated to create a Classically-inspired design. Stylized Roman Doric panelled pilasters highlight our MLD5903 palmette frieze. These support an entablature composed of our RH6098 rangehood acting as a frieze and a four piece acanthus and egg & dart cornice.
The door itself is heavily detailed with thick mouldings, a Tudor arched window with mullions, window stool with dentil apron, and a pedestal-like paneled area beneath giving the door dramatic depth.
Built using mainly Cherry mouldings from our Handcarved line, and finished with a Mahogany stain, the depth and detail of this door and surround are spectacular. The pilasters, entablature, and door were all built in our Custom Shop and assembled on site.
If you would like a custom door, mantel, rangehood, or other custom wood item, White River's Custom Shop can make it happen.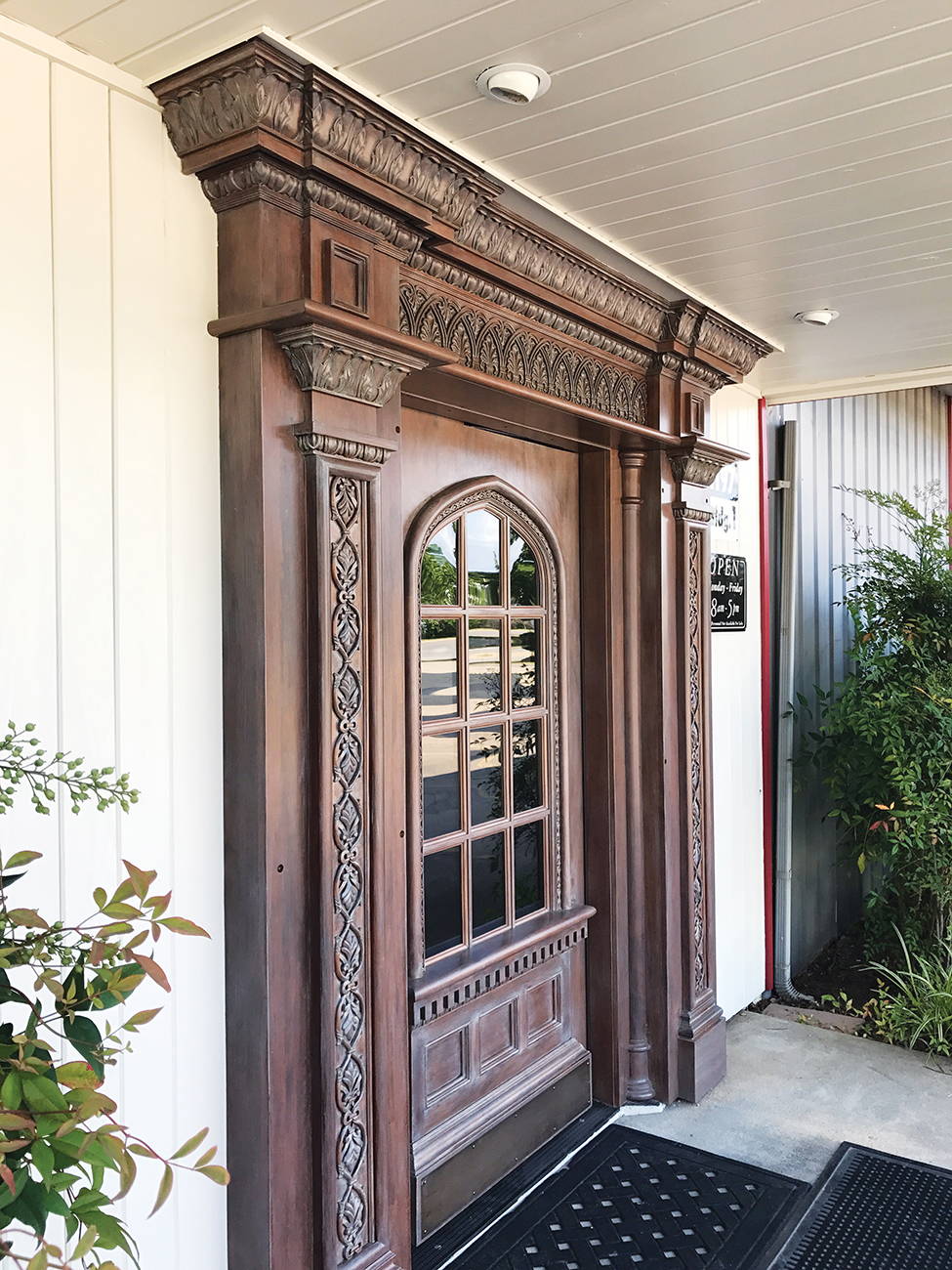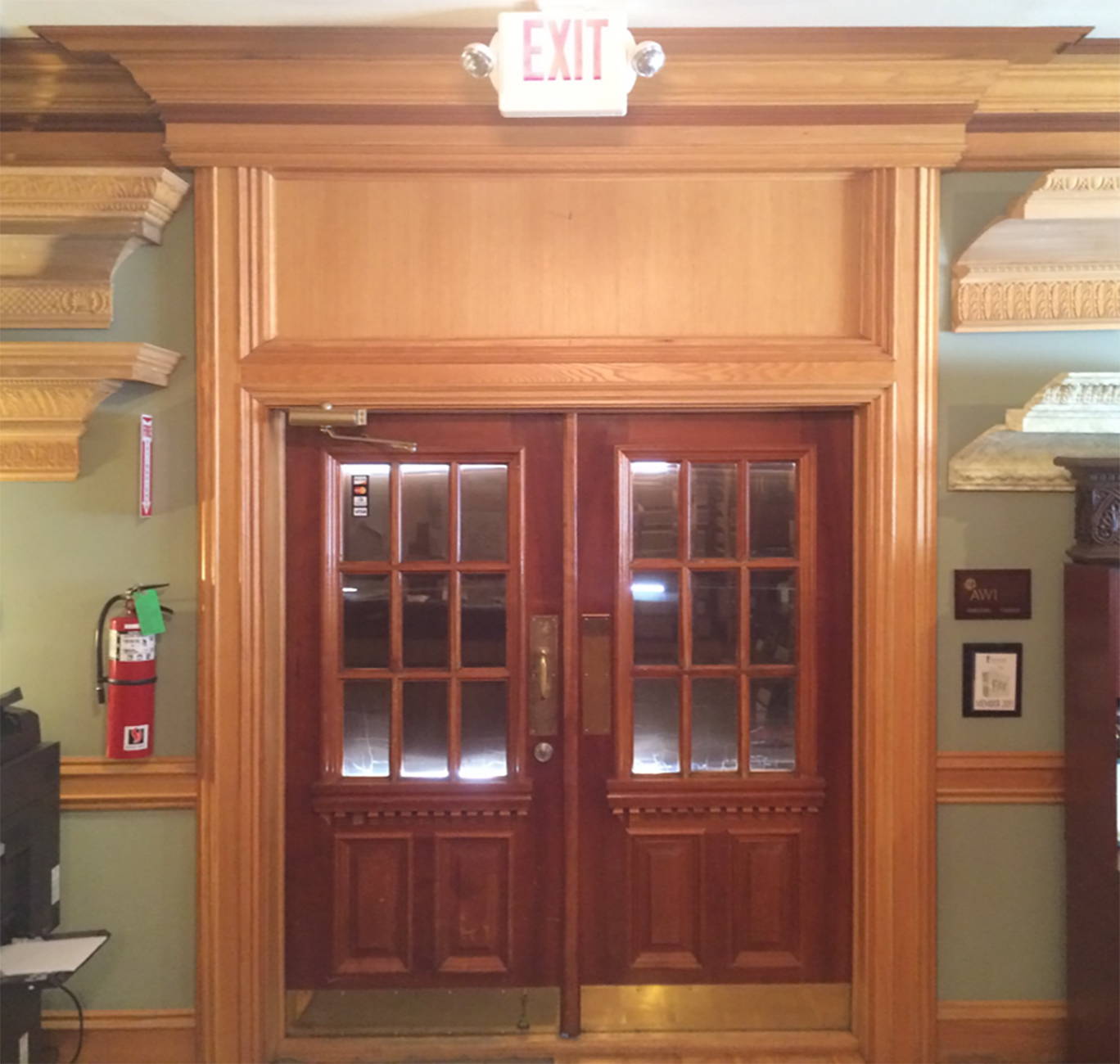 The Old Door As Seen From the Inside