How to Duplicate a Carving the Right Way
Author: Nick Lester Bell
You may look at the above carving and think, that looks vaguely familiar. "Haven't I seen something like that before?" If you're a regular user of White River's catalog, you've likely looked over the custom work page more than once. In the upper right you see a very similar carving on a cabinet door:
The original cabinetry onlay was created half a dozen years ago. Recently, a different customer came to us looking for a similar look on their own cabinetry. We are happy to take an existing design and re-work it for a new application. This is part of the benefits of having our own in-house Design Services team.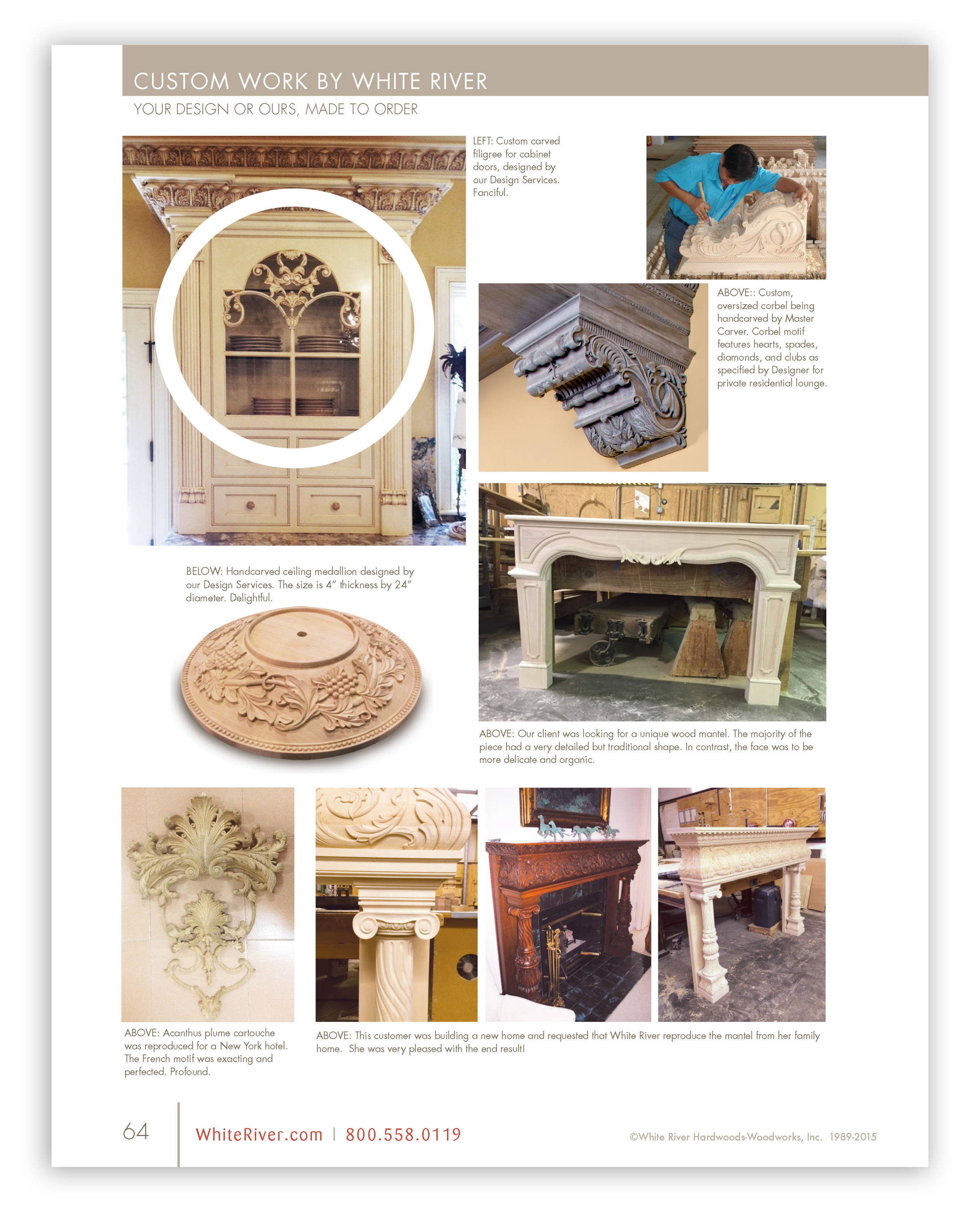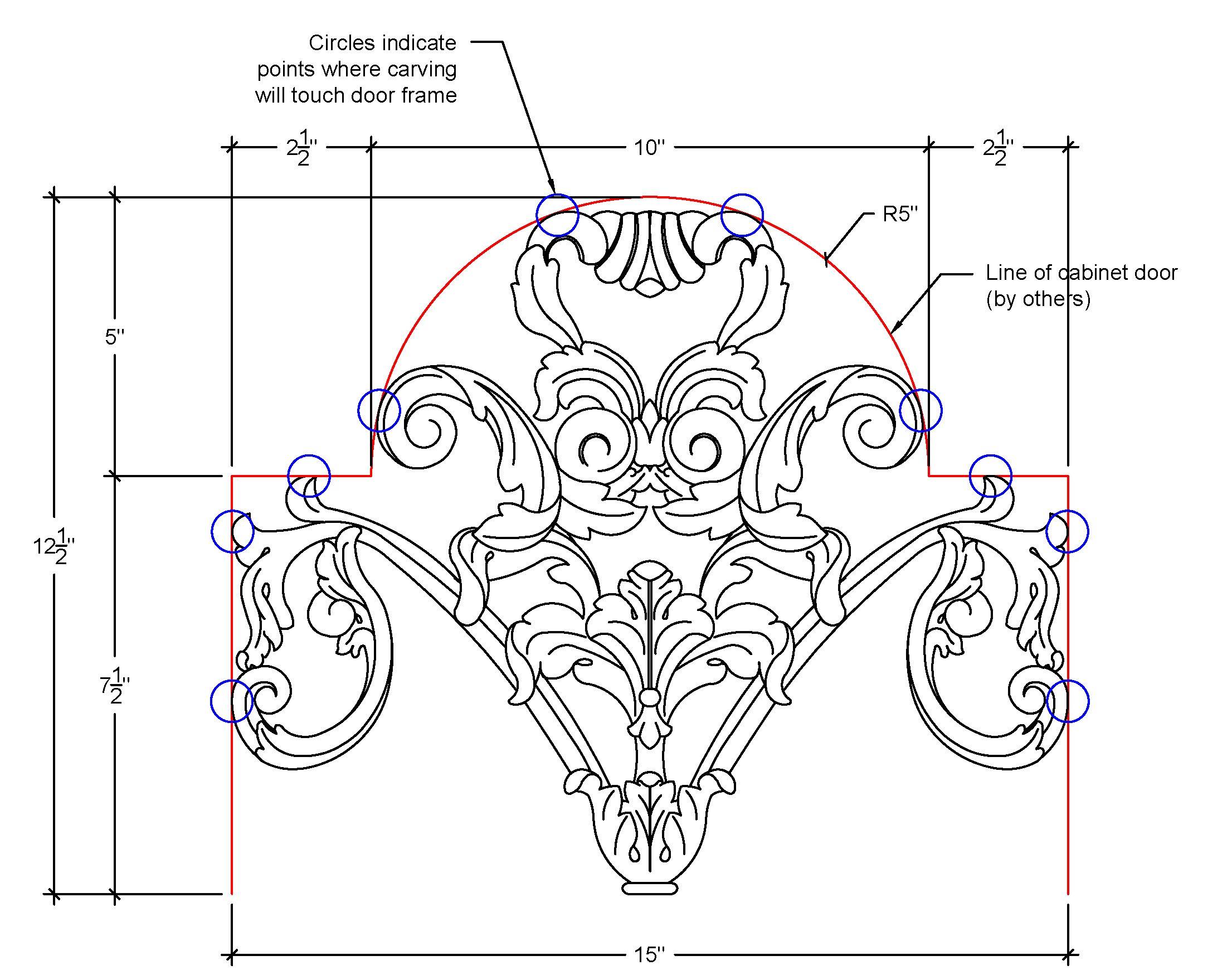 Above on the left is the original design for the onlay. To the right is the modified version. As you can see, the modified carving is much narrower, while having a similar height. Because leaves and scrolls have a specific proportion, they can't be simply scaled in a one-to-one fashion. Each component needs to be address individually. It took precision effort and delicate care to adjust this design so that it fit the new constraints, while persevering the spirit of the original.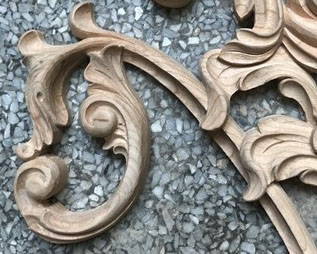 In this detail view, you can see how the leaves reach out and overlap between the various parts of the onlay. This inter-locking design creates a natural flow between components. It also adds strength to the carving with multiple connection points.
At the top of the carving, you see further interconnection of leaves and scrolls. This carving is symmetrical from left to right along the centerline. This is a very traditional arrangement and works well in a single accent door.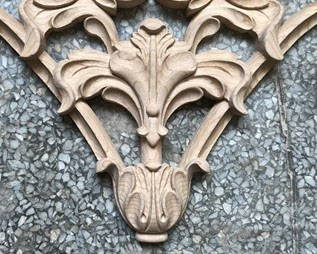 At the bottom, the carving culminates in a set of leaves tying the entire piece together. The bottom is designed to receive a center mullion. This creates a look of the leaves growing out of the mullions. The end result is a beautiful recreation of the inspiration photo, while also being a new and unique piece
Do you have a carving you need for your project? Having trouble finding the right product for your application? Please contact us today! Call 1-800-558-0119 or mail us at Designs@WhiteRiver.com for a quote on your own custom piece!