How Custom Carving Can Solve a Need for a Corner Column
Author: Nick Bell
White River has thousands of products. We attempt to have the right part for the most common applications. In our woodcarving section, we have half-columns in five different sizes in three different styles. Our customer feels the Grand Acanthus Capital (CRV5498) worked well on their application.
The customer wanted to create colonnade along the front and sides of a bar. This design did not have only half-columns – it required three-quarter corner columns. In order to solve this, we need to create a custom carving to create the required three-quarter corner capitals.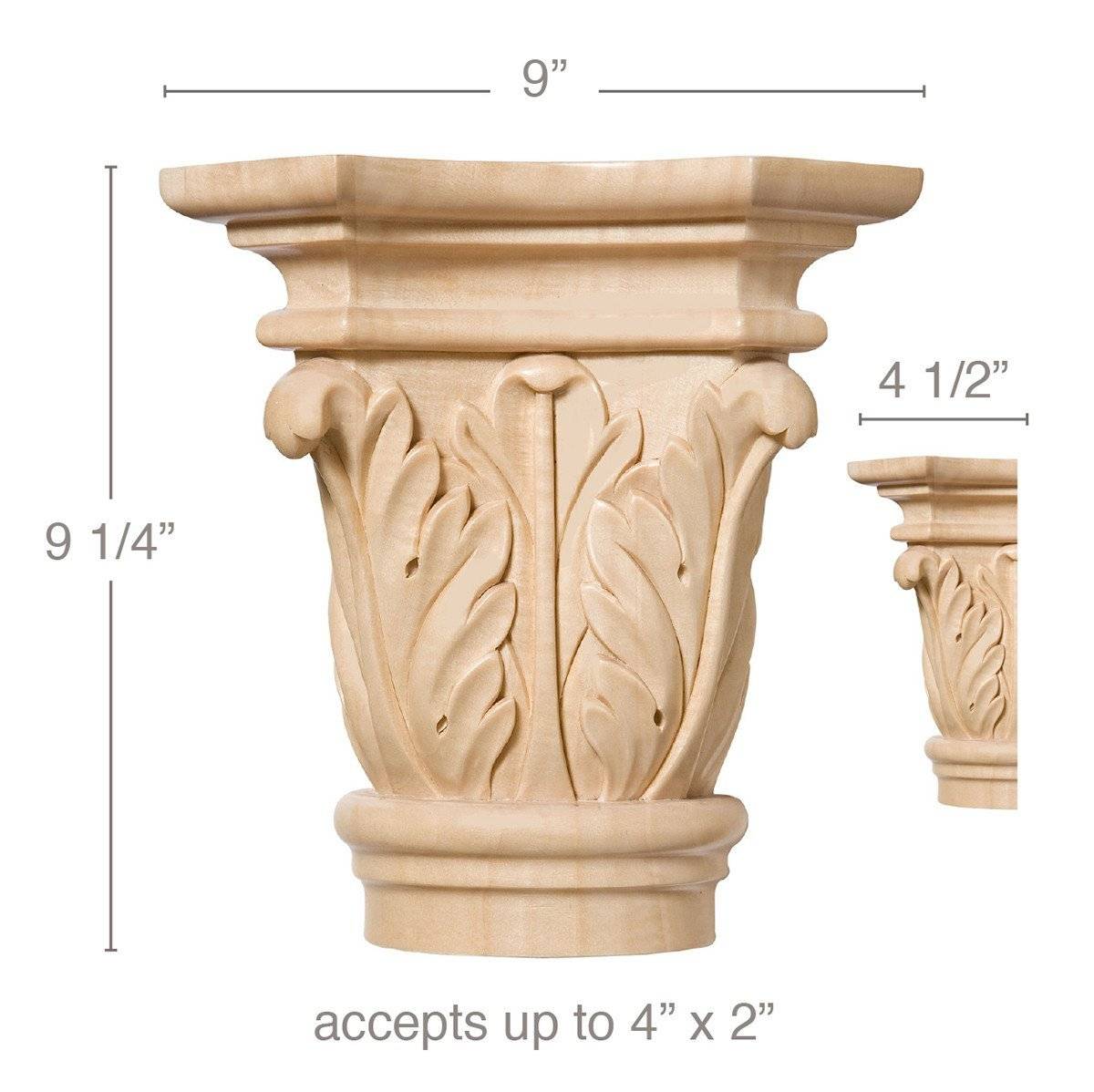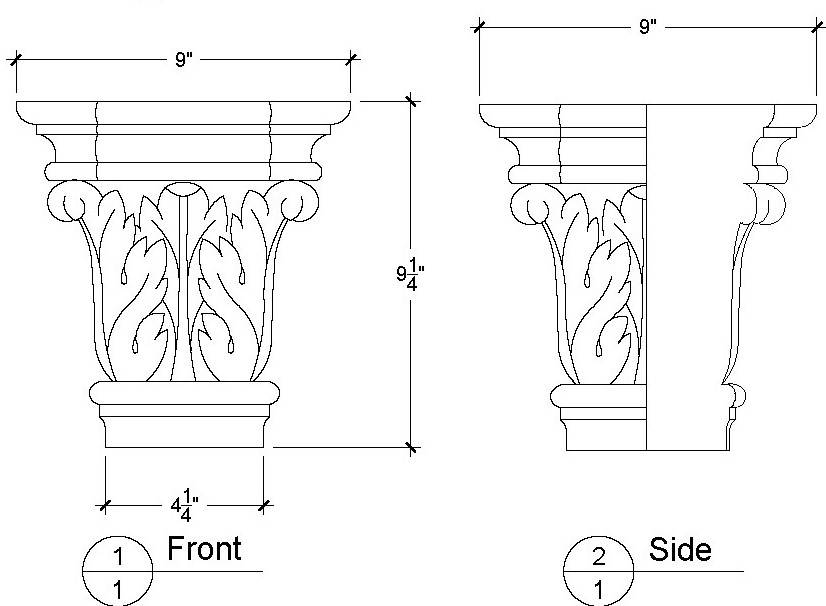 We started with the drawing for the CRV5498 and expanded it to cover two sides instead of just one.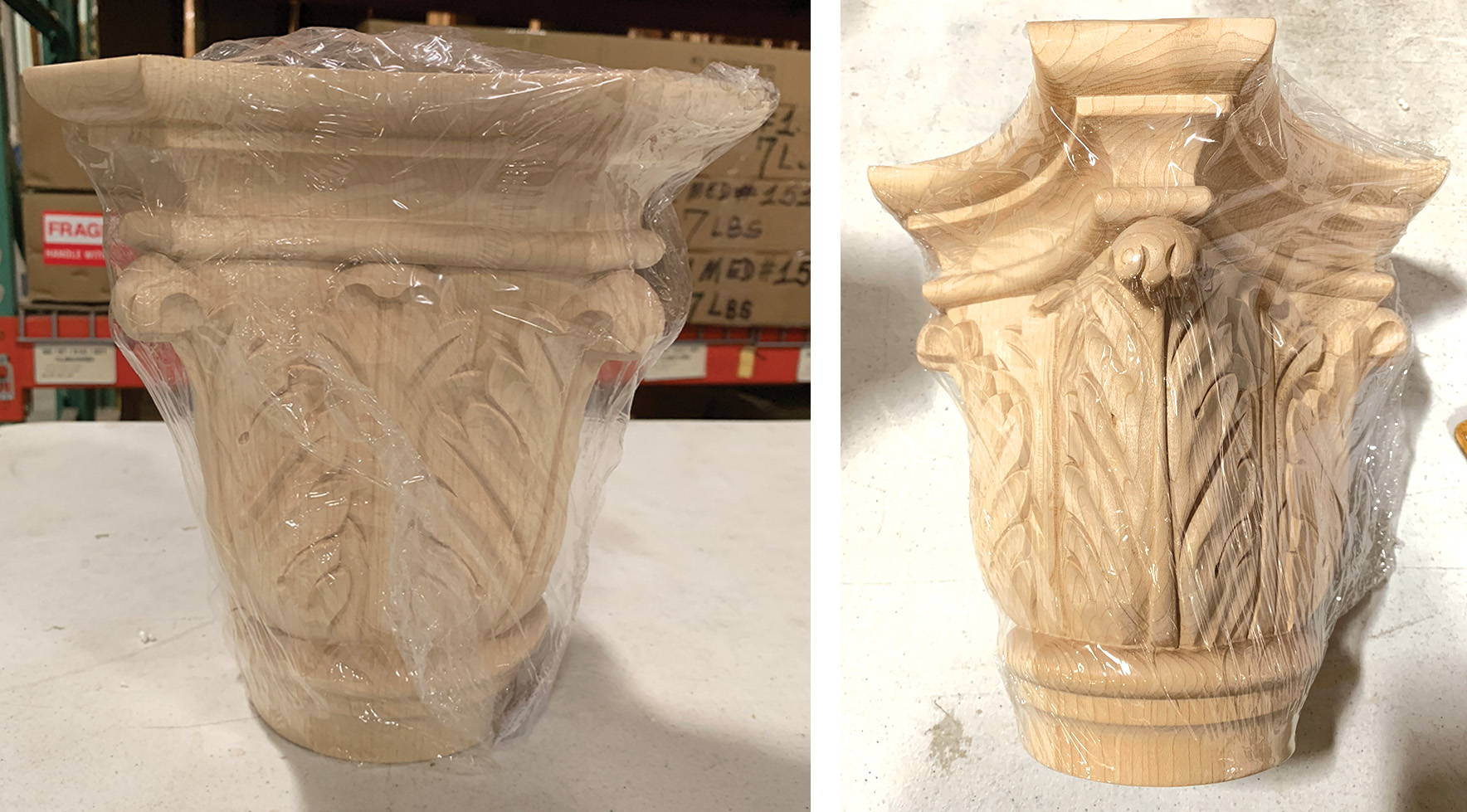 From one side, this appears exactly like the half capital. Only when you look at it from the corner can you see the mirrored full faces.