Custom Carving—Capturing a Taste of India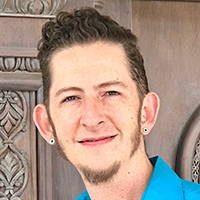 By Stewart Morgan, Senior Designer White River Hardwoods
Most of the custom carving requests made of White River follow a more Classical architectural pattern: Corinthian capitals, stair newels, finials, etc., primarily in European styles. But one of the more unique requests was for this peacock panel emulating motifs from India.
The homeowner wanted to build a door unlike any other. This special door would have two panels: a lower panel containing a large sunflower rosette, and an upper panel containing a carving that she had seen online and with which she had fallen in love. White River was therefore contacted to make a carving inspired by the one she had found online. One problem with the original carving was that its proportions were incompatible with the panel in the door. So the height of the carving was nearly doubled, but when manipulating the image to the new proportions, the details were distorted. Certain key elements, like the sunflower and the peacock itself, were chosen to remain as they appeared in the original carving. But the scrollwork surrounding them was interpolated to fit the new proportions while keeping the same basic shape and texture.
The result was a stunning interpretation for a door; drawing the viewer in and inviting them to walk through. If you have a special piece in mind, but don't know where to find it, White River can design and produce it. Contact us at (800) 558-0119 for a custom carving quote.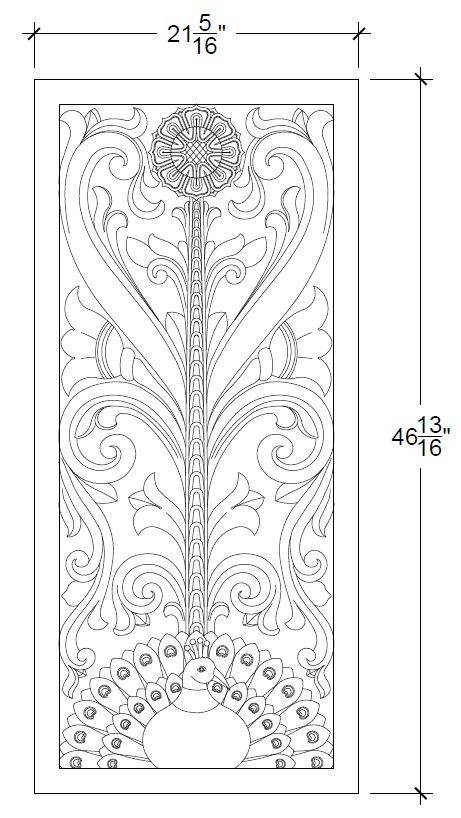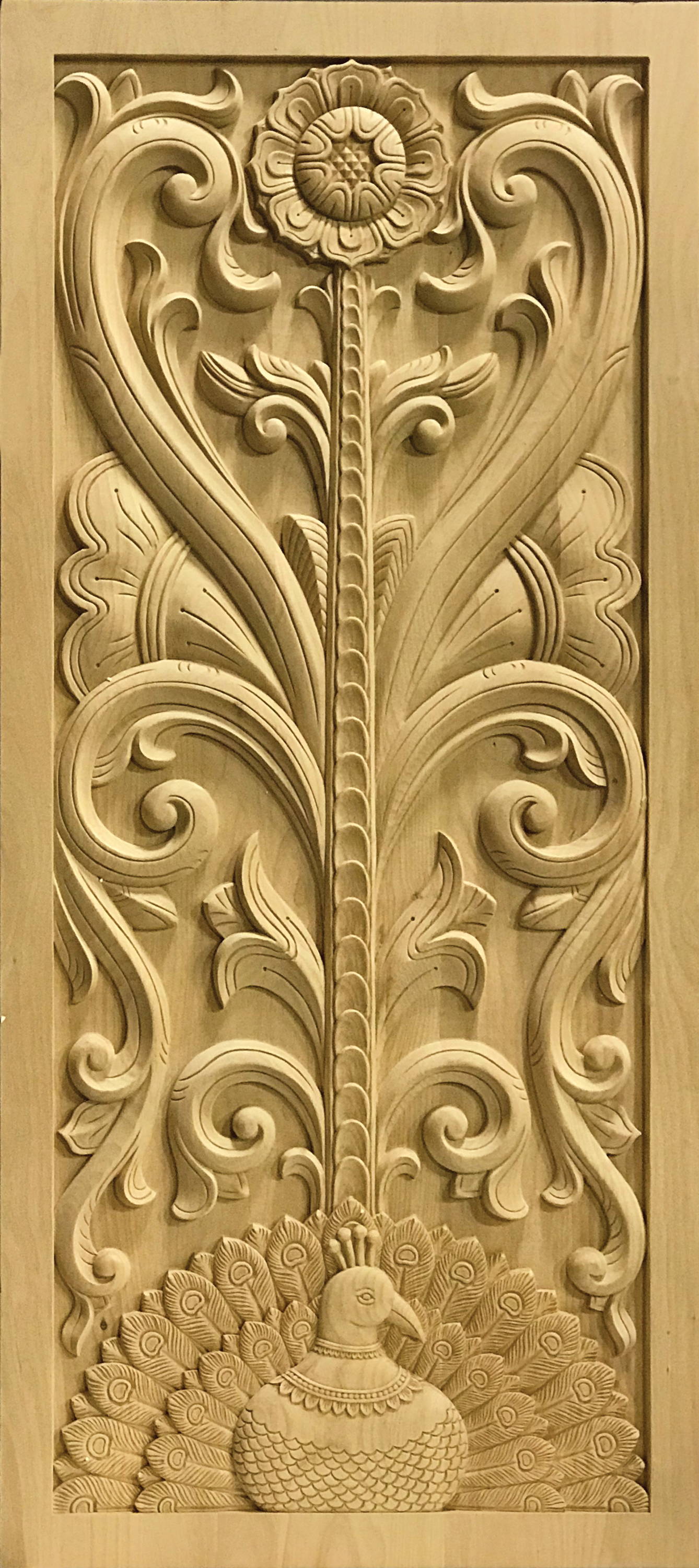 ---
Share this post
---
---
0 comment