Go Behind the Scenes – Part II: Millwork Steals the Show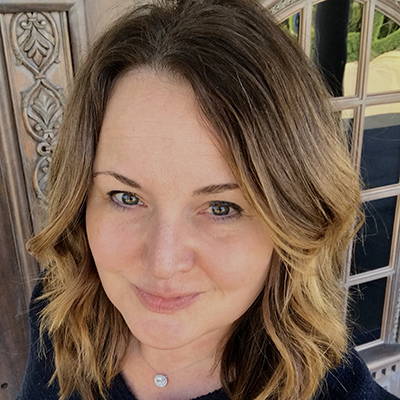 By Amy Williams, Sales Manager, White River Hardwoods
White River works regularly with Set Designers for film and television. One of the most common requests is for carvings and mouldings that reflect the tone and appearance of "White House," "Court Room" and related themes. In the following images we identify the Large Urn and Fluting with Bellflowers Frieze on the mantel behind Keifer Sutherland in ABC's Designated Survivor.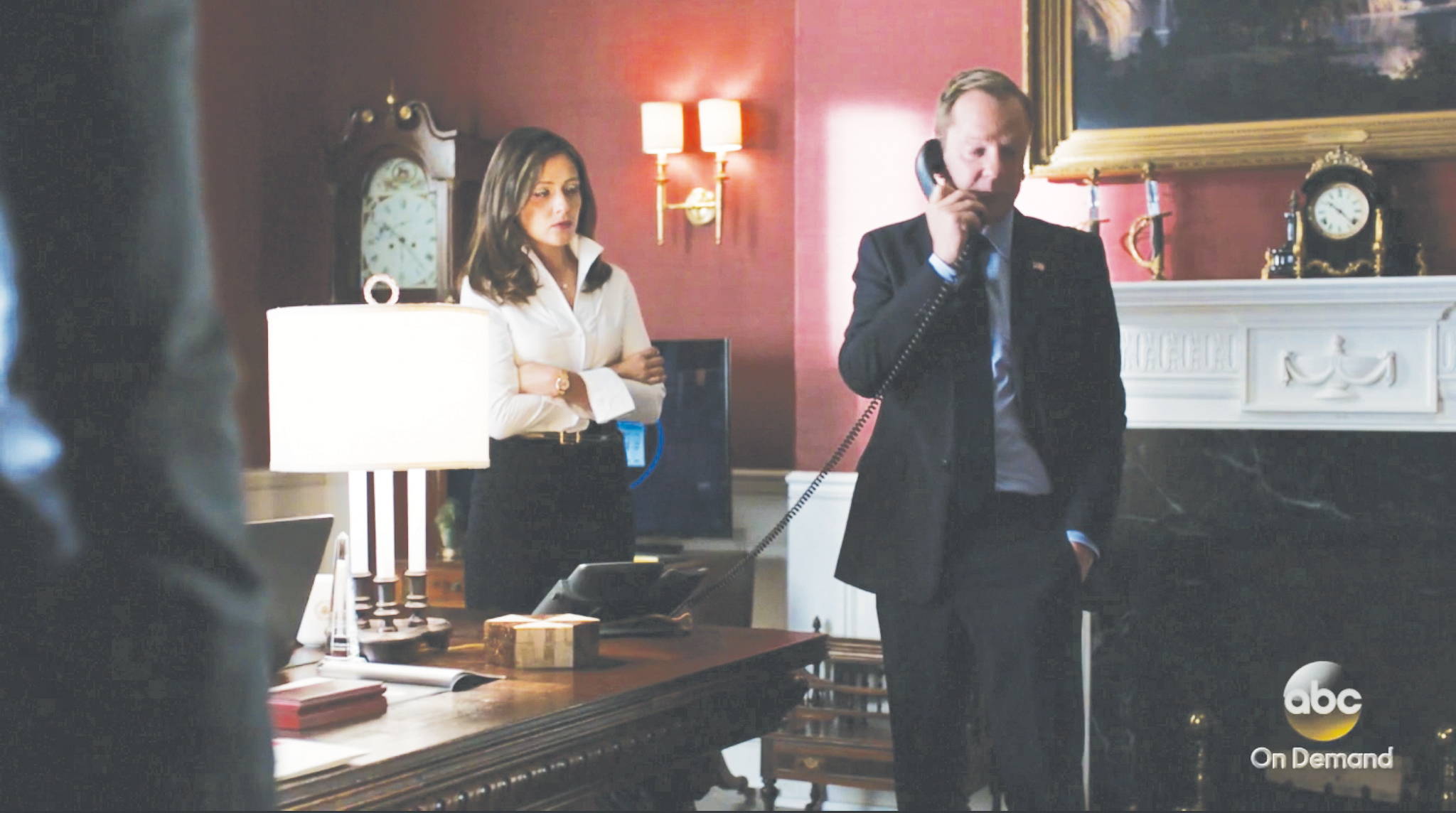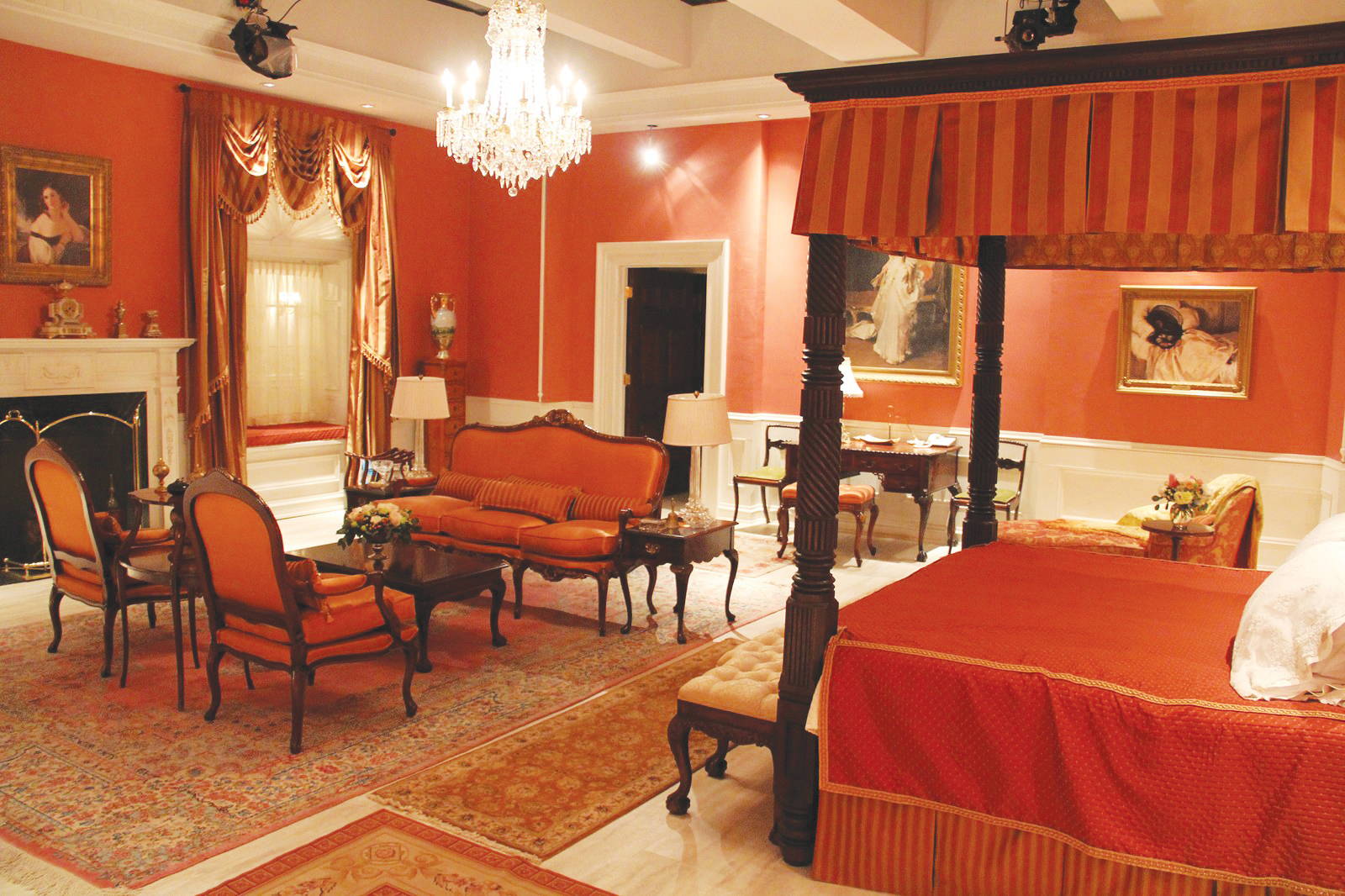 ABC's Designated Survivor: Over 9 of White River's mouldings & woodcarvings were used in various sets, pictured is the mantel in the Presidential Diplomatic Reception room (L) and later transformed into the Queen's Bedroom(R).
---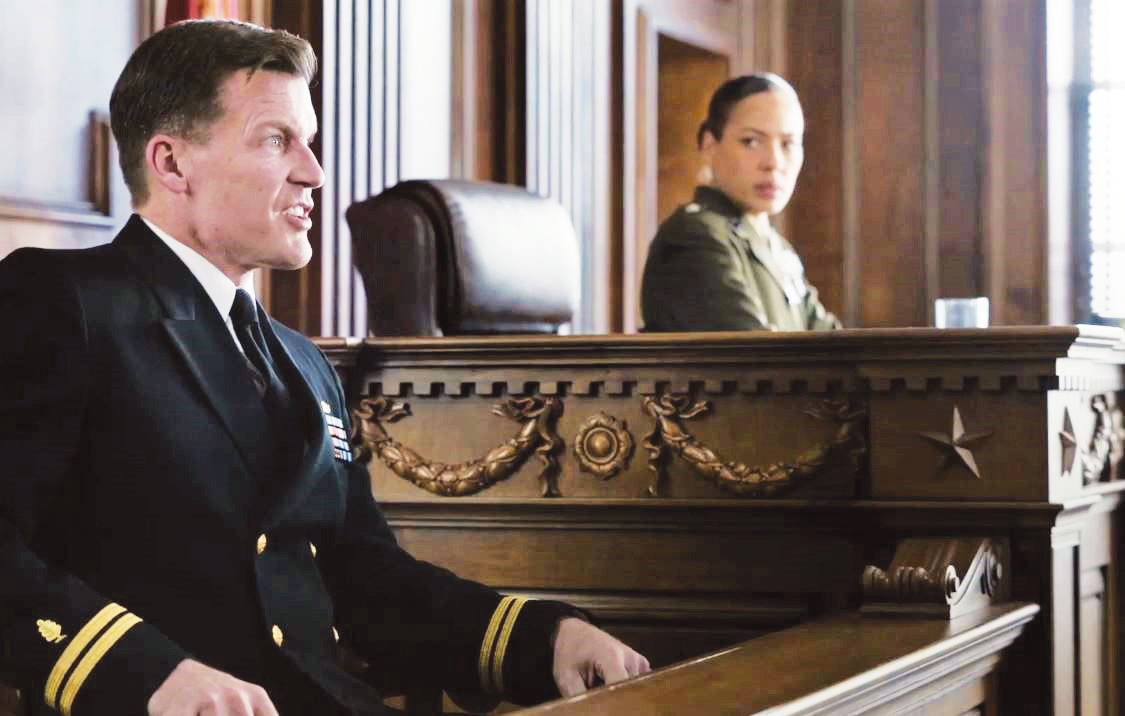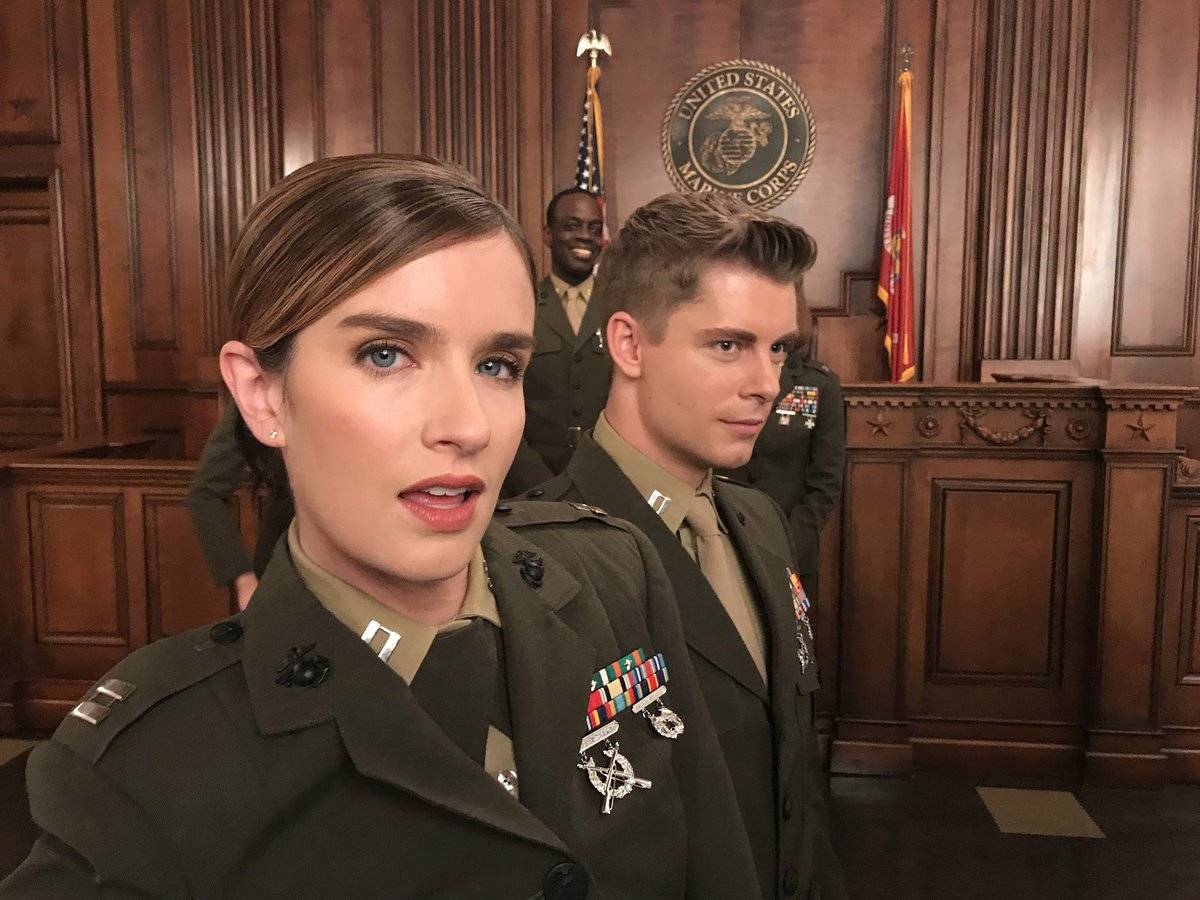 The Laurel Swag, Rosette and Star wood carvings proudly make their case on the judge's bench as a witness testifies in CBS's The Code.
---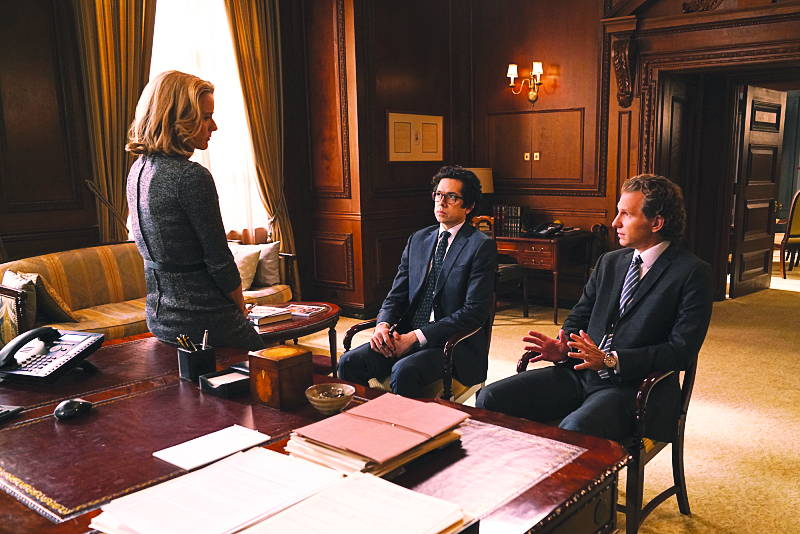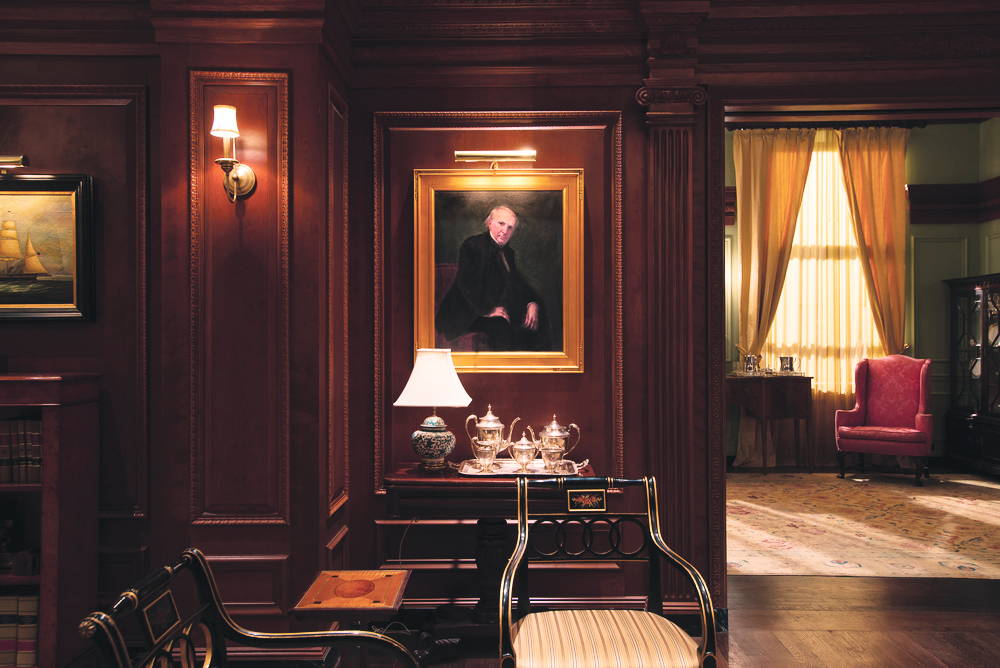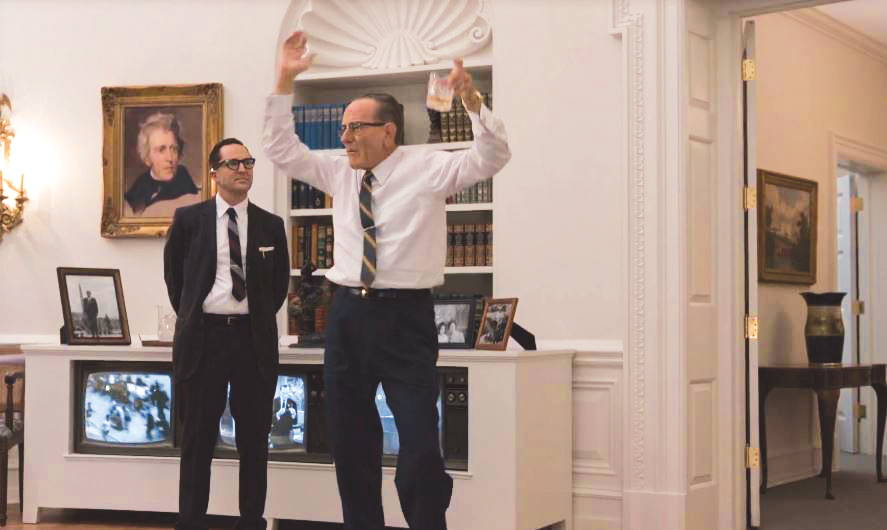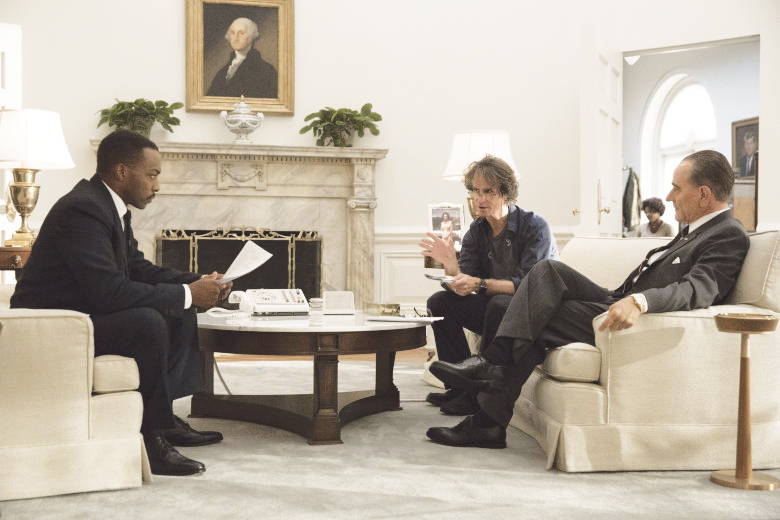 HBO: All the Way – Decorative Mouldings and wood carvings set the historic period of Lyndon B. Johnson's. Presidency
In the above images White River's cobels, decorative mouldings and wood carving onlays make an austere presence as they decorate the backdrop of the White House in both CBS's Madam Secretary and HBO's All the Way.
---
Here are some of the White River Products seen in these set designs:
PM8527 – Bead & Barrel Panel Mould .        PM8511 – Running Leaf Panel Mould .        PM8564 – Lamb's Tongue Panel Mould
CRV5141 – Capitol Woodcarving .         FR8968 – Fluting with Bellflowers Frieze .       CRV5060 – Large Urn Carving
CRV5193 – Wood carved Star
---
Here is an example of taking an interior inspiration, "As seen on TV," and creating a beautiful room for your home. White River designed this library for a private residence with a combination of woodcarvings, and decorative Mon Reale mouldings, all stained to match perfectly.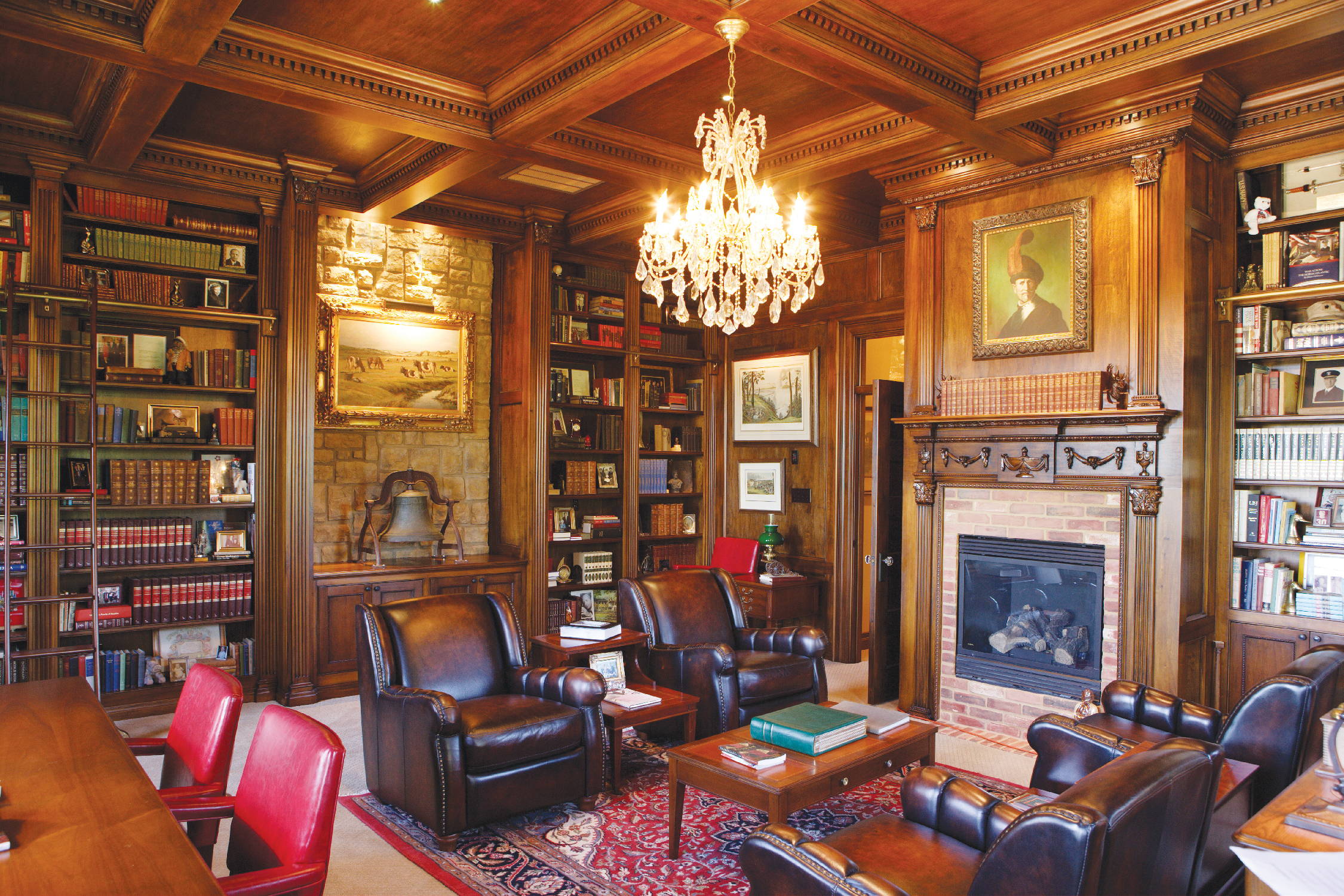 ---
One might be surprised at the concept of using elegant and classical architecture designs for the backdrop of a creepy horror story – In essence, it helps intensify the suspense. White River was happy to help put this spin in to play –our decorative mouldings were used in parts of FX's American Horror Story's scenery. Go behind-the-scenes and hear first-hand, from the Set Designers and Actors on how they feel this set supported their characters and the show's goals. (Watch Video Clip)
---
Finally, for all The Game of Thrones fans who dream of a personal living space inspired by the wild fantasy worlds, such as King's Landing or Palace of Dorne, look no further! Find design concepts from White River owners, Bruce and Joan Johnson's very own castle, Dromborg. Dromborg is bejeweled with vast mouldings and custom carvings with all the Classical Architectural principals in place, minus the dragons and Direwolves. Visit www.Dromborg.com for more inspiring images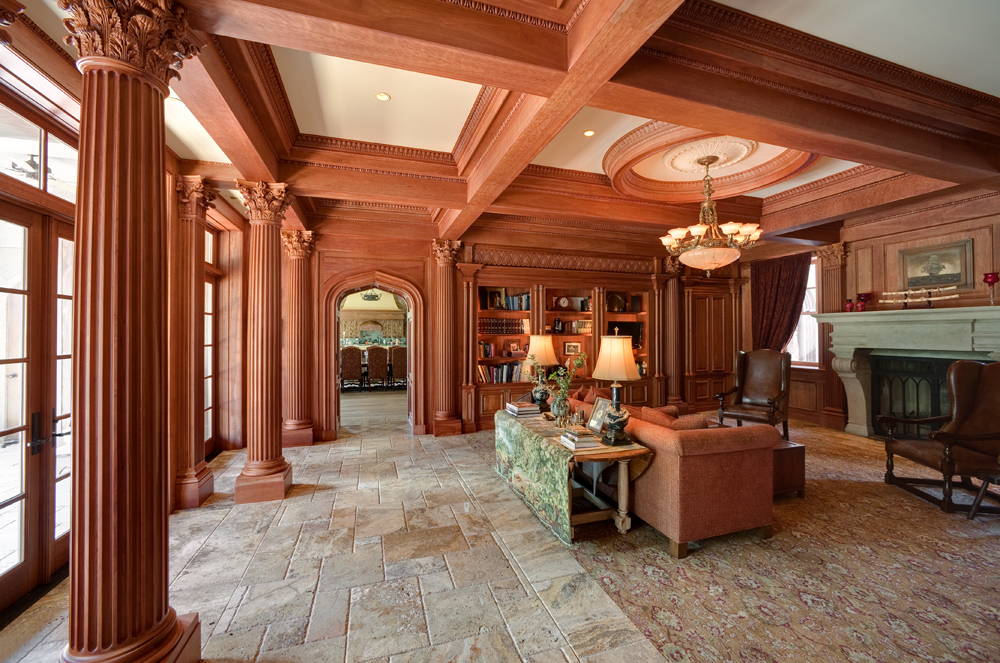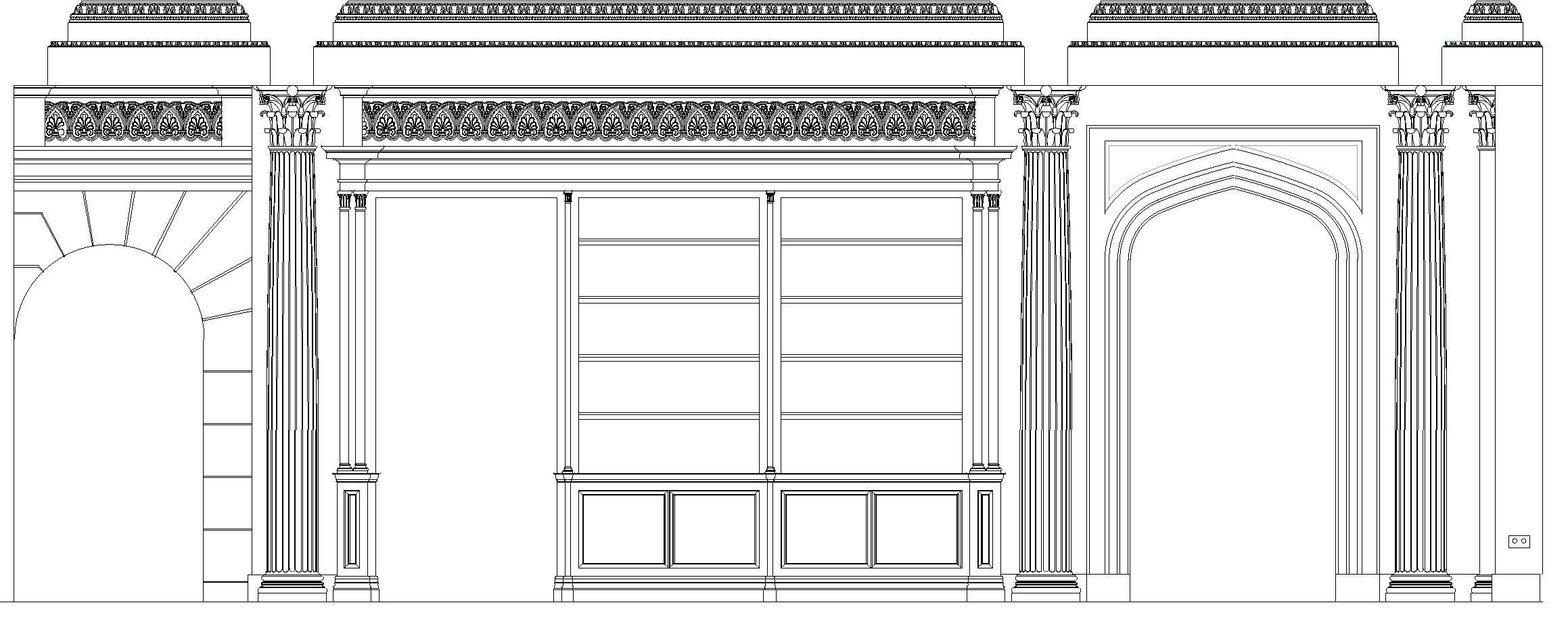 Dromborg Castle; Corinthian Library
---