Go Behind the Scenes – Part I: What's All the Drama About Millwork?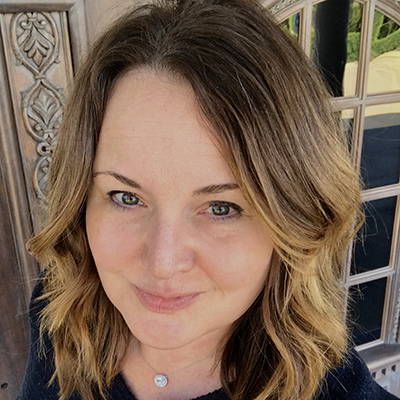 By Amy Williams, Sales Manager, White River Hardwoods
Who can forget Scarlet O'Hara waltzing through the palatial Antebellum interiors in Gone with The Wind, or Maria clumsily arriving at the Von Trapp family's majestic European-style foyer in The Sound of Music? And of course, one can't fail to recall the iconic moment in Risky Business, where a traditional-style door casing set the stage for Tom Cruise to dance his way into history.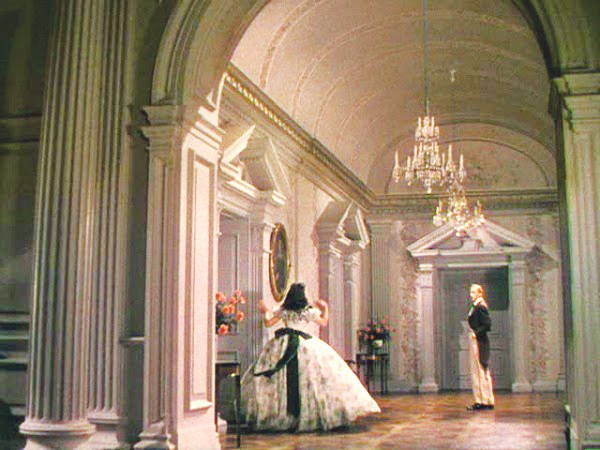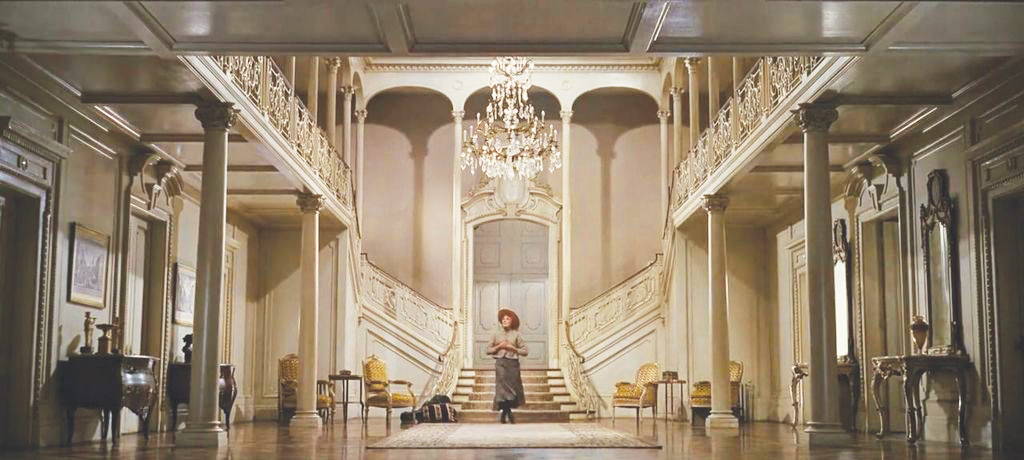 Well-developed characters can stay with a person forever - they can influence the clothes one wears, the music one listens to, and even incite those famous phrases that bear repeating. Equally, it can be said that set design for film and television has swayed American homeowners and penetrated interior décor trends for decades. We must pay tribute to Pinterest and our mother's Better Homes & Gardens magazine, but the silver screen is a great place to find interior design inspiration any day!
Whether it's a Traditional, Contemporary, or Ornate Classically inspired detail, White River has solutions to create a wide range of interior millwork. Below, are some of White River's design examples, demonstrating how a similar look, as seen in the 3 movies mentioned above, can be achieved: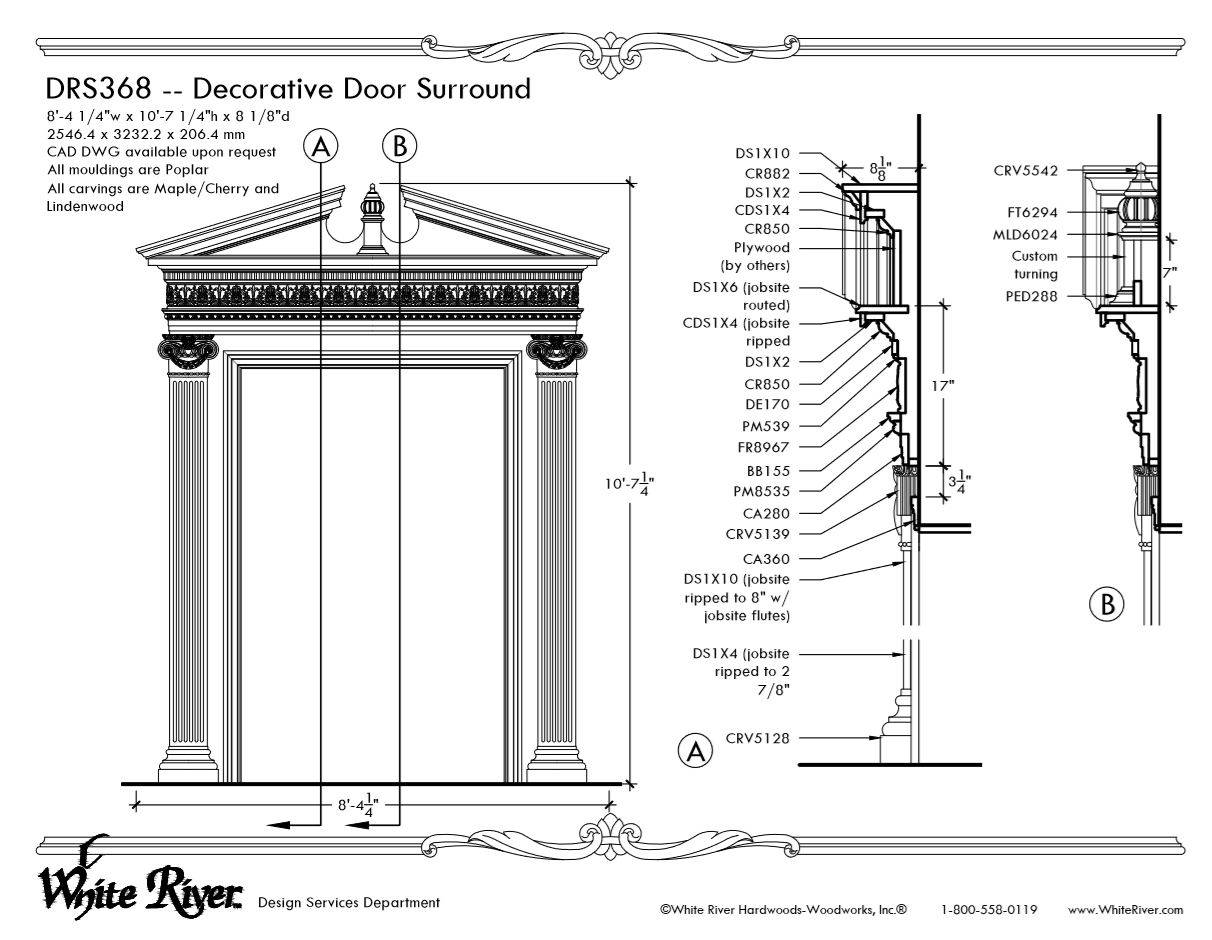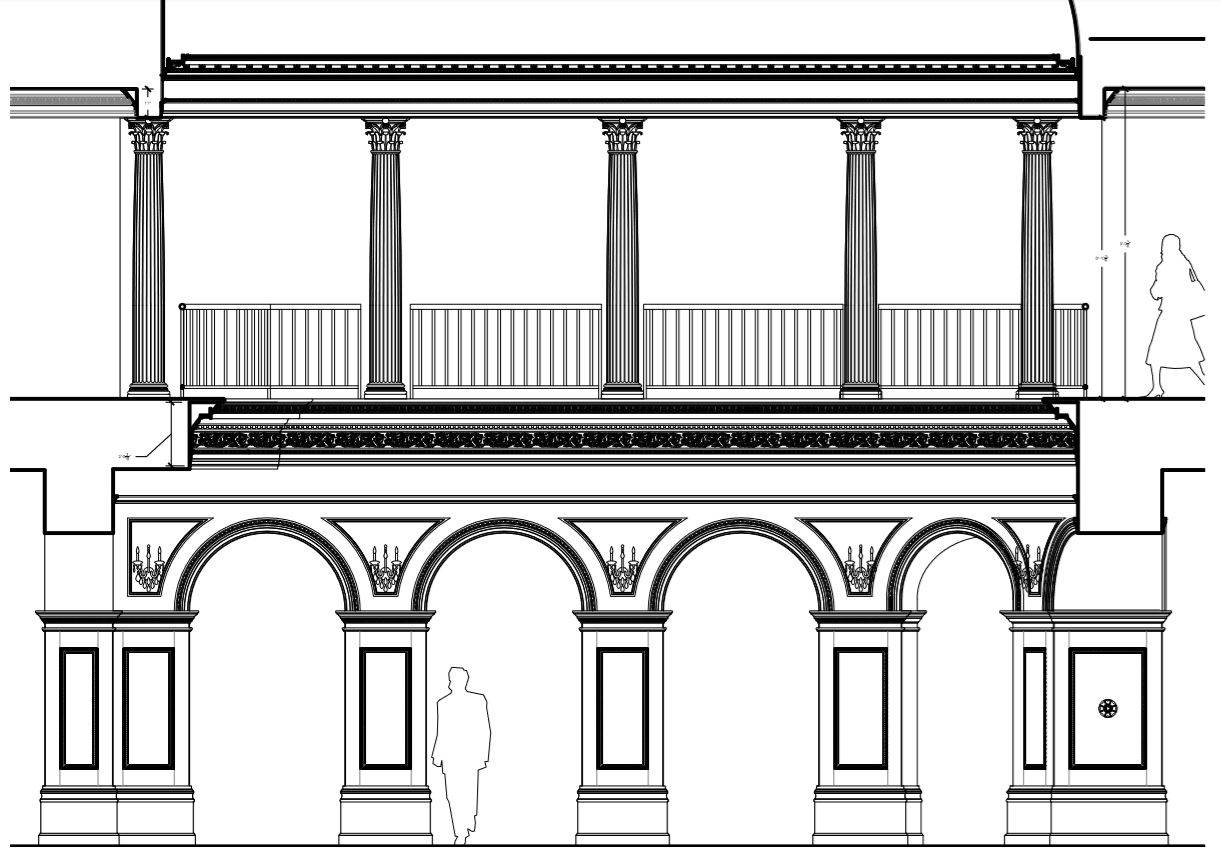 Elevation of a 2-Story Grand Hal Foyer that White River's Designers created for a custom home.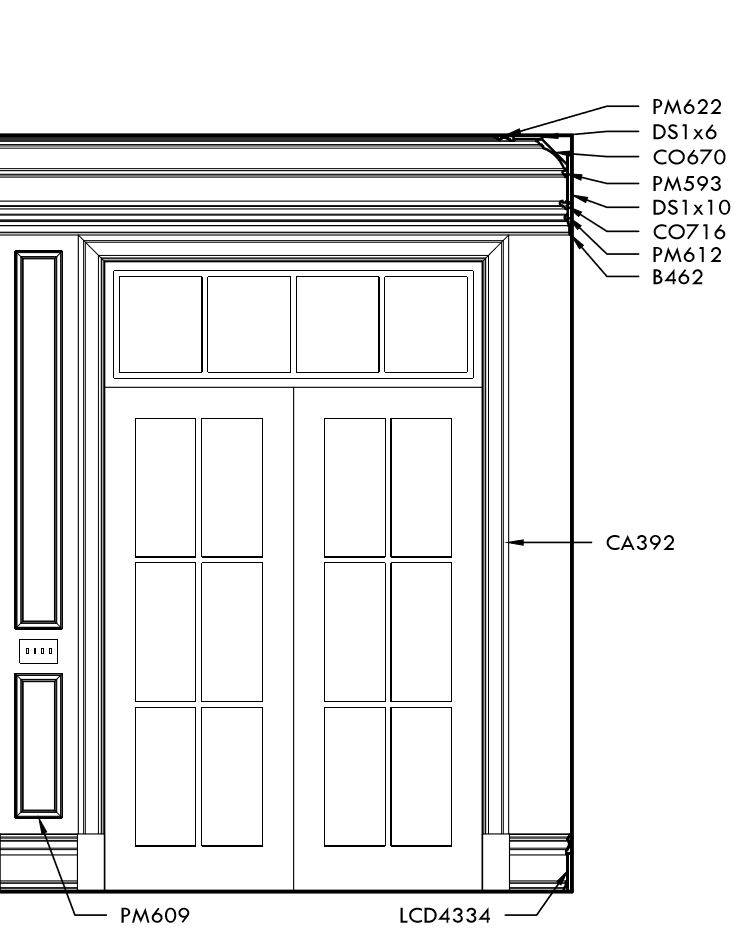 Contemporary door surround concept from White River's digital "Entry Doors & Window Walls" Catalog
In all fairness, there's more to the story than a compelling protagonist, a gripping screenplay, or an inspiring soundtrack, and that's the set design! Set designers are brave, "architects of illusion" who are tasked with taking a blank soundstage or location and transforming it into a visual backdrop that helps develop a narrative and support the characters' personalities and motivations.
Architectural millwork in set design plays a crucial part in either exposing a character's actions or concealing scenes to build suspense. An interesting example of this is the 1968 film, Rosemary's Baby. Not only is the millwork in the Manhattan apartment rich and full of elegant casings, wainscot, and mantels, but Roman Polanski, cleverly used a doorway to frame Ruth Gordon to represent Rosemary's point of view. It makes one want to lean forward in their seat to peer around the edge of the door to see what's going on.
Architectural interior millwork gives a space personality, veracity, and a voice. Mouldings transform the shape and the weight of a room by giving texture, shadow lines, and movement that evoke drama and emotion. Whether it's a historical setting, futuristic, or fantasy, millwork design can transport you to another time and help "mould" the stories we love. For example, Stanley Kubrick's 1968 film, 2001: A Space Odyssey, warps the past and the future by merging Classical millwork with a space-age, luminous floor to set a peculiar, yet powerful mood.

An inspiring period set example is Buckingham Palace in Netflix's Series, The Crown. The opulent décor conveys royal pomp and circumstance against the trials and tribulations of Queen Elizabeth II's reign. White River designs similar, highly decorative wall panels, using woodcarvings and embellished mouldings. A contrasting example would be Randall and Beth's modern-contemporary living room on NBC's dramedy, This Is Us. The clean lines of the crown moulding, the blunt baseboard, and the coffered ceiling suggest a smart design and a cozy setting. This is reflective of the character's high-end, yet comfortable lifestyle.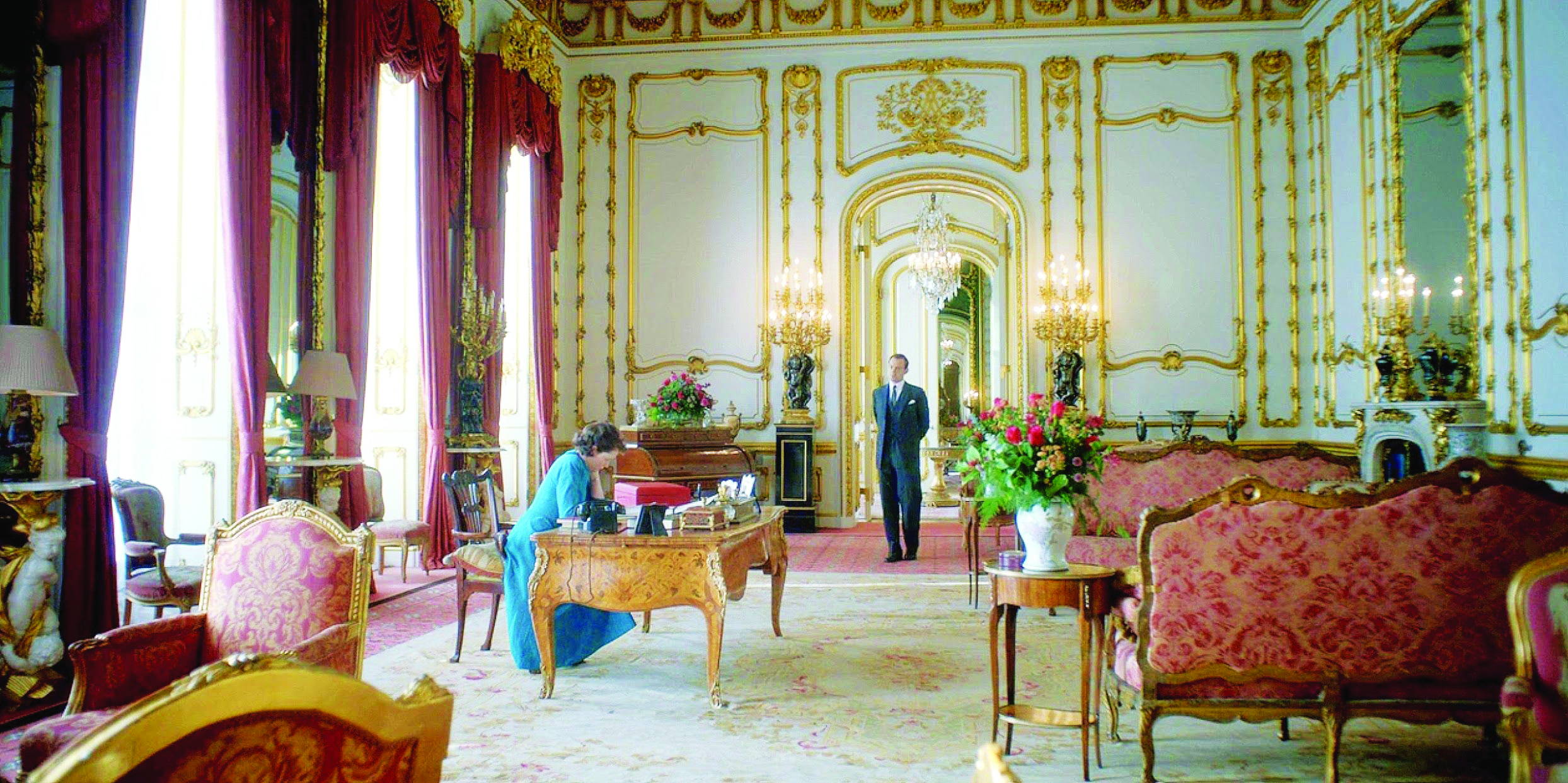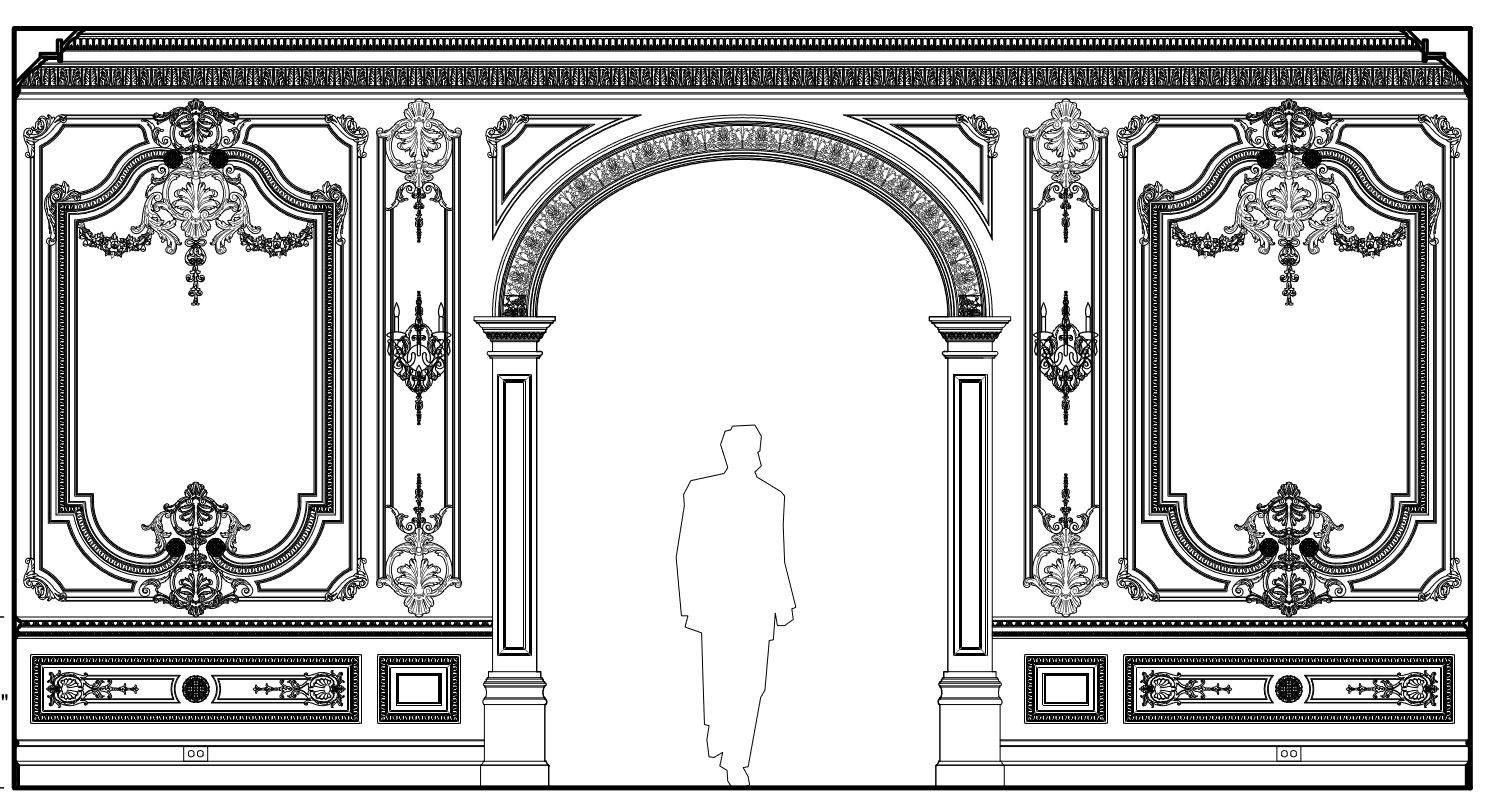 White River's Decorative Wall Panels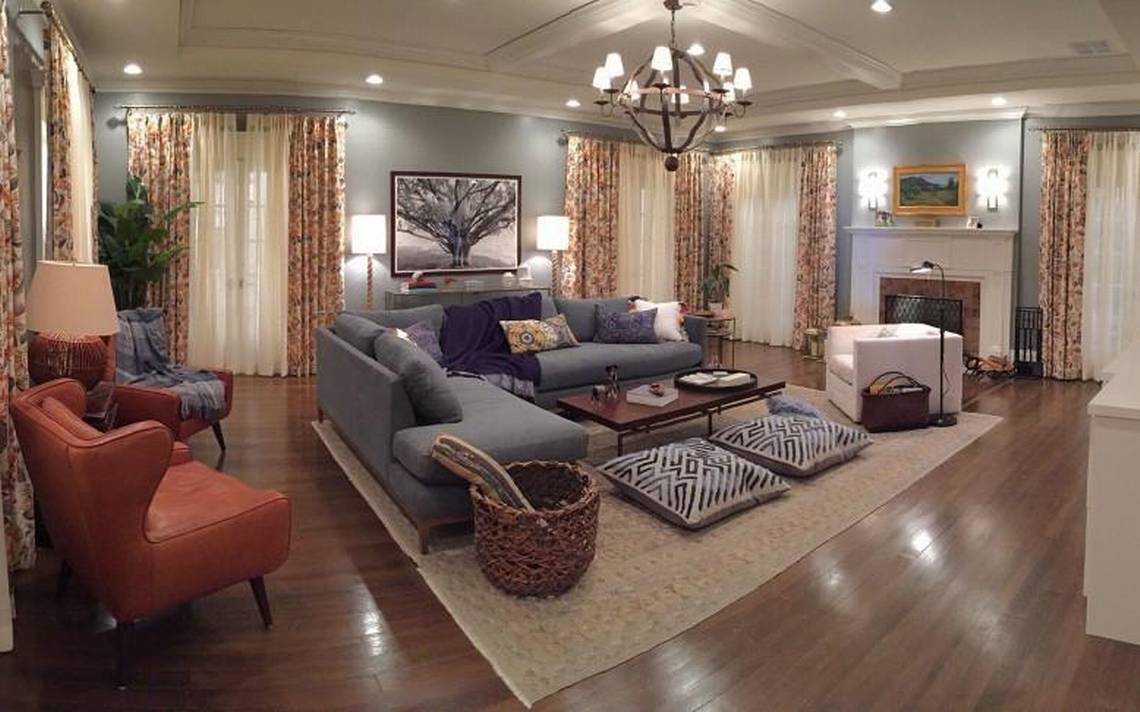 Example of a Contemporary Mantel, from White River's digital Style Made Easy catalog: Contemporary Tailored Simplicity.
Be sure and tune in to next week's Part II of this Blog to see how White River's mouldings and wood carvings go to Hollywood! Until then, here are a few movie and TV program suggestions with mesmerizing interiors. No matter if it's an old movie or a current one, a 17th Century setting or a contemporary-modern one, these intriguing sets will challenge you to focus on the plot. Flag your White River catalog with notes from elements that strike you!  
Meet Joe Black – Brad Pitt & Anthony Hopkins in the French-Inspired Aldrich Mansion, who can go wrong?
The Great Gatsby – Leonardo DiCaprio and the Art Deco interior scenery are captivating!
Marie Antoinette – Kirsten Dunst in Sophia Coppola's historical drama – the Louis XVI sets are to die for!
The Holiday – Cameron Diaz and Kate Winslet offer a little variety in décor as they swap their picture-perfect English cottage and palatial Hollywood mansion.
Mary Poppins Returns – One might say it's a visual love letter to London – see beautiful wood carving detail on the staircase, ornamental wall panels, decorative mantels, and more.
Grace and Frankie: - Lily Tomlin and Jane Fonda are your shortcut to feeling right at home. From the mansion to the beach cottage there are bold door casings, wainscot, mantels, columns and built-in cabinetry. Robert and Sol's pad features a bold kitchen with oversized corbels and classic rangehood, a living area with a vaulted, beamed ceiling, and a decorative front door.
Boardwalk Empire –From the glitz and glamour of the Atlantic City nightclubs to Nucky's lavish abode, viewers follow the prohibition, corruption and betrayal trails on a backdrop full of Art Nouveau, Gothic Revival, and Art Deco décor. There's brilliant millwork everywhere!  
The Favourite – Soak up the grandeur of this 2019 Oscar Award Winning Film as it captures Queen Anne with ornamented ceilings, tapestries and the specially built hand-carved bed that was made just for the movie.
Sharp Objects – Amy Adams' suspense series for HBO is set in a beautiful Southern Victorian Gothic style home with impressive millwork, arched doorways, rosettes, pilasters, and gingerbread touches.
Something's Gotta Give – The story is set in The Hamptons; however, no one would lease their home to Sony Studios for filming. Director, Nancy Meyers took over 50 photos of the homes she loved, and it was created on a set in Culver City, CA. Jack Nicholson and Diane Keaton fall in love in this home and you will too!