Bringing French Splendour to a Spanish Mediterranean Style Home, Part I: The Foyer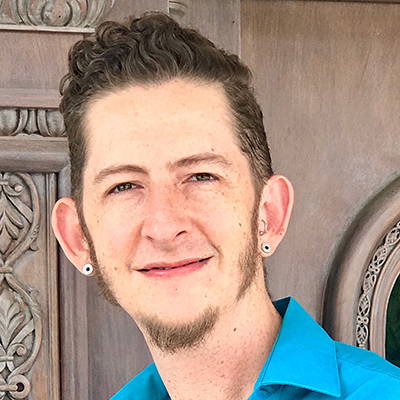 By Stewart Allen Morgan, Senior Designer White River Hardwoods
Not all of White River's Design Services projects are created by the same process, but many follow a similar path. For this San Diego home, the client had compiled a large collection of inspiration photos and drawings, many from previous White River projects. The existing structure was a Spanish/Mediterranean style home, with a lot of attention to detail on the exterior, but very little millwork or detail inside. The client expressed a desire to give the house a palatial feel, and all of the inspiration photos were drawing from French Baroque, Rococo, and Neoclassical designs.
A Level III Design Services project such as this included a site visit by members of the White River Design Team. While there, preliminary sketches--sort of concept drawings--were developed, based on the inspiration photos. Being the first time the client saw their vision applied to their home, these sketches ensured their trust and confidence.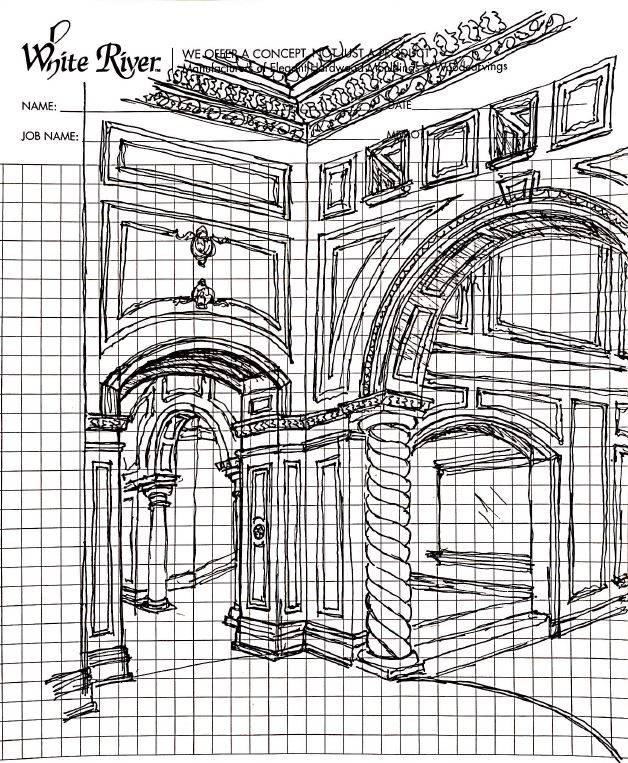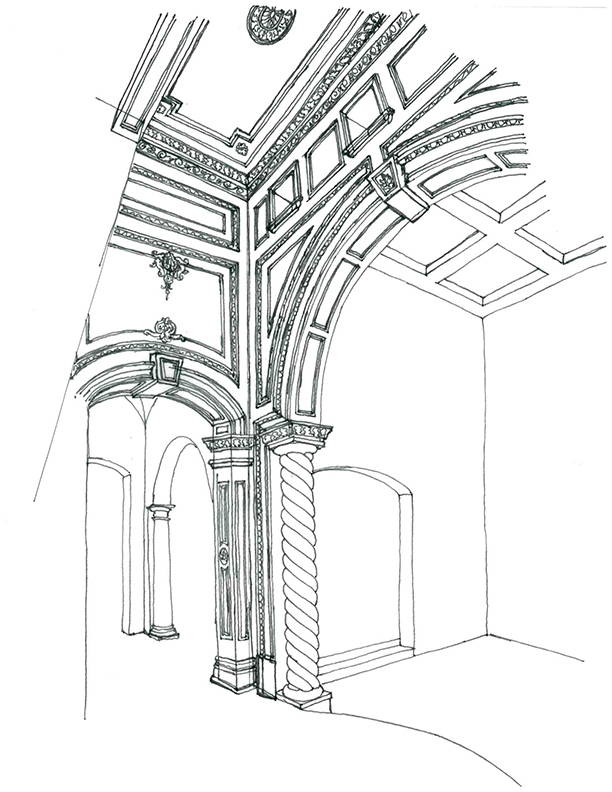 Second sketch, over photography
The goal was to integrate the French design elements into the Spanish style home, to create a cohesive whole. Upon returning to "White River Design Central," a second sketch was developed, drawn over photography of the existing spaces to ensure proper proportioning. The clients then approved the design from this sketch.
A three-piece casing detail was applied to all of the large, bare drywall openings in the house. To compliment the columns on the large archways, pilasters were created for the faces of the smaller archways and the jambs were panelled.
When viewing the Château de Montaigne on WhiteRiver.com, the homeowner adored the Versailles-inspired wall panelling (see the blog entitled "How to Use White River Handcarved Onlays"). In historic buildings, the panelling would either be in plaster on plaster walls, or boiserie—entire walls of wooden rail and stile panelling. But here, the look was achieved simply by applying panel moulds and carvings directly to the drywall.
Once all of the primary design elements were worked out through sketching, the design was transferred into CAD. These technical drawings allowed for more detail and accuracy. At this point, the panels that had been planned between the clerestory windows were replaced with groups of carvings, integrating the Spanish feel back into the largely French scheme. Once dimensions and product callouts are added, the CAD drawings will serve as the blueprint from which the trim carpenters work.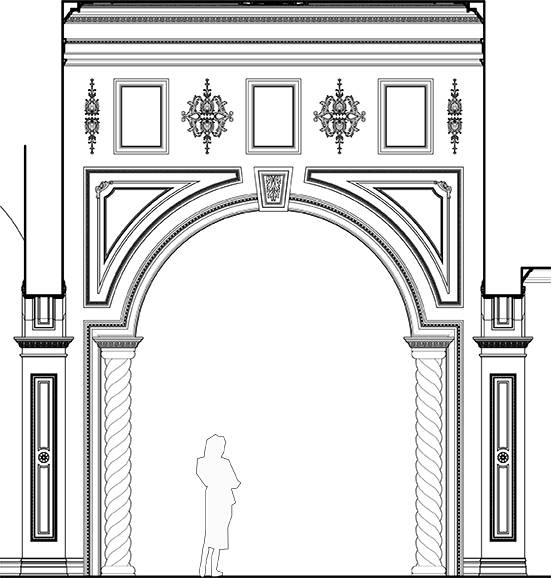 Foyer Southwest Elevation in CAD
Follow us as we progress through this transformative California project. In Part II, we'll explore the home's uniquely designed Study.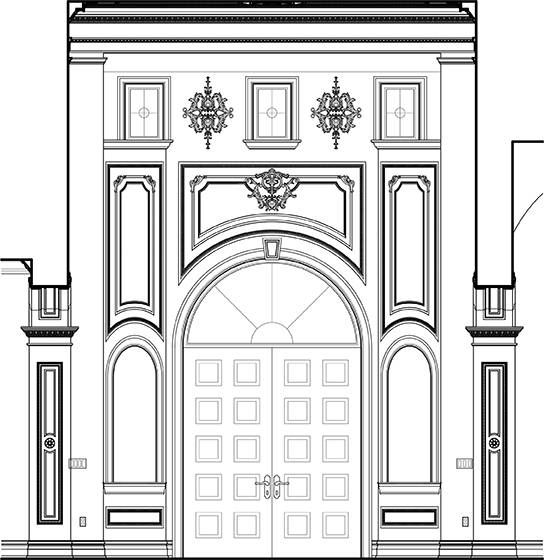 Foyer Northeast Elevation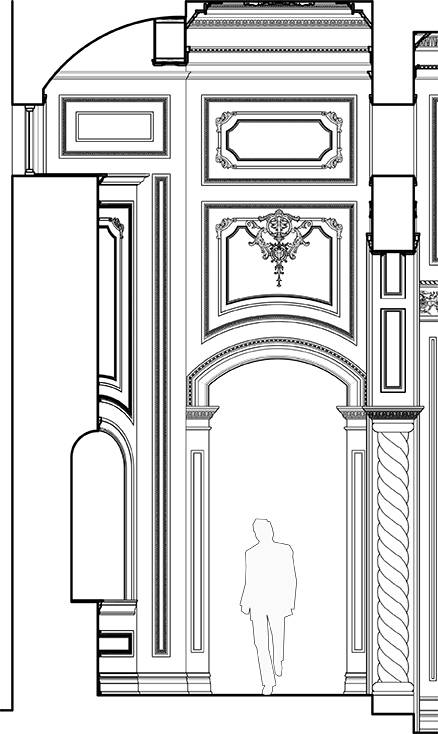 Foyer Southeast Elevation