White Oak Adds Rich Detail to a Panelled Library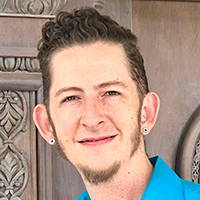 By Stewart Morgan, Senior Designer White River Hardwoods
• Shallow beams, made with our 
Traditional cove, create a coffered ceiling system.
• The frieze below the crown was custom carved and the design was taken from a motif in the rug that was to be in this room.
• Quartersawn White Oak plywood was used in each panel with our Traditional 
lipping panel mould at the panels' edges.
• A simple wainscoat-like element was created with our 
 separating the panel's rails above from the plane of White Oak below.
• The base was made from 1x material with a custom base cap modified from a stock profile.
• Our 
 Traditional casing was scaled down to 3" in width, and elliptical arches in the casing were made in our Custom Shop.
• A mantel surround was created using profiles found elsewhere in the room.
The result was a warm and inviting room which the homeowner will enjoy for many years to come. While using stock profiles is more economical, adding a custom profile or two, or having the mouldings made from a custom species can give a room a personal touch that makes it your own.