Turning Mon Reale® Motifs into Large-Scale Mouldings
Above is the main theater in the new Minnesota Masonic Heritage Center in Bloomington, MN. The designer on this project loved two of our Mon Reale® profiles: FR8923 Greek Key with Rosette and FR8968 Fluting with Bellflowers. These are beautiful pieces, but they were too small for the applications need. They needed the Greek Key to be 7 7/8". The Fluting had to be 11 3/4". As you can in the photo, this creates really big mouldings, being held by Joan Johnson, an owner, Senior Designer, and President of White River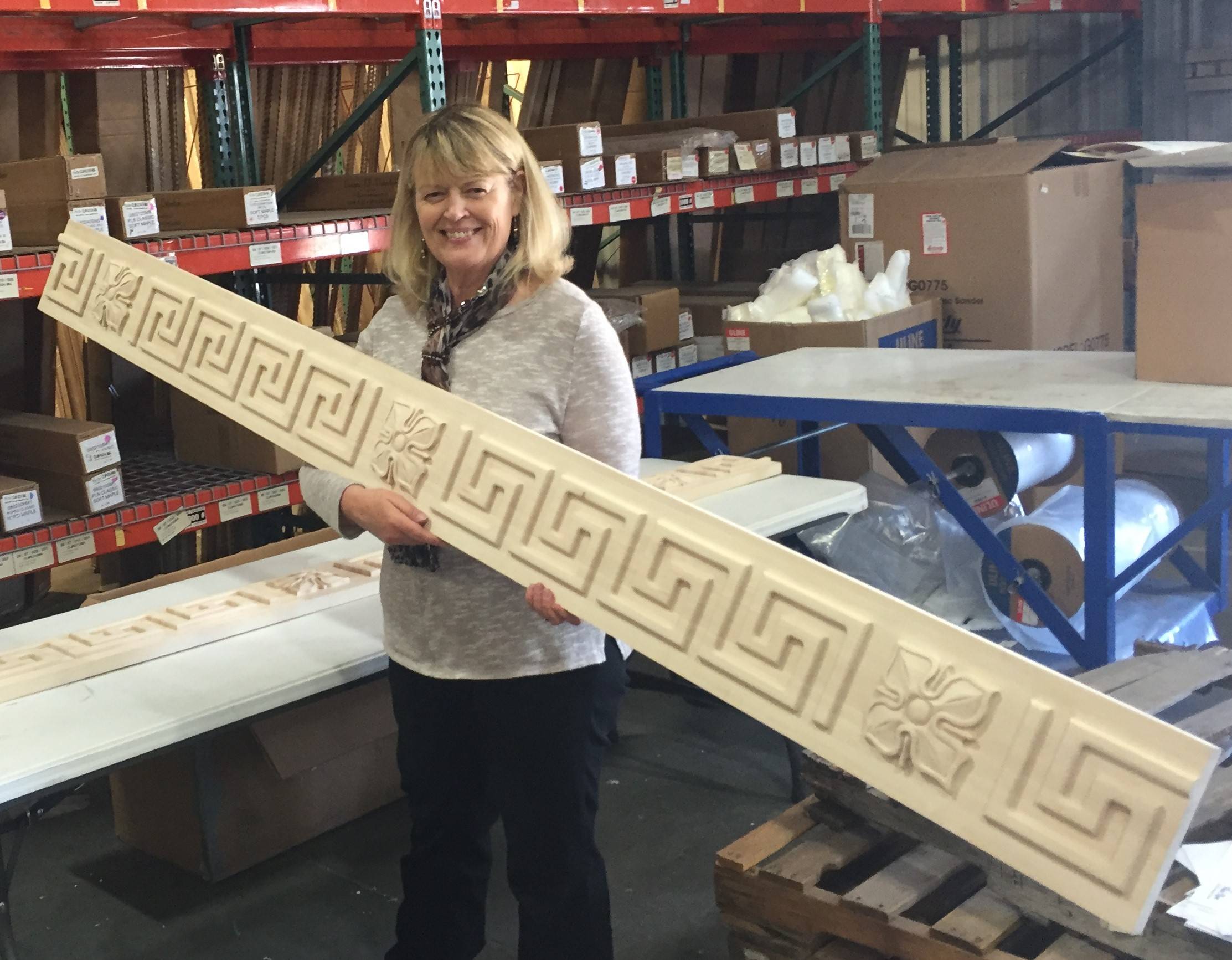 These mouldings were designed and developed as handcarved pieces. It was not economical to enlarge the ornamentation using our standard Mon Reale production method. We drew CAD details to guide our carving factory on how the pieces were to be produced.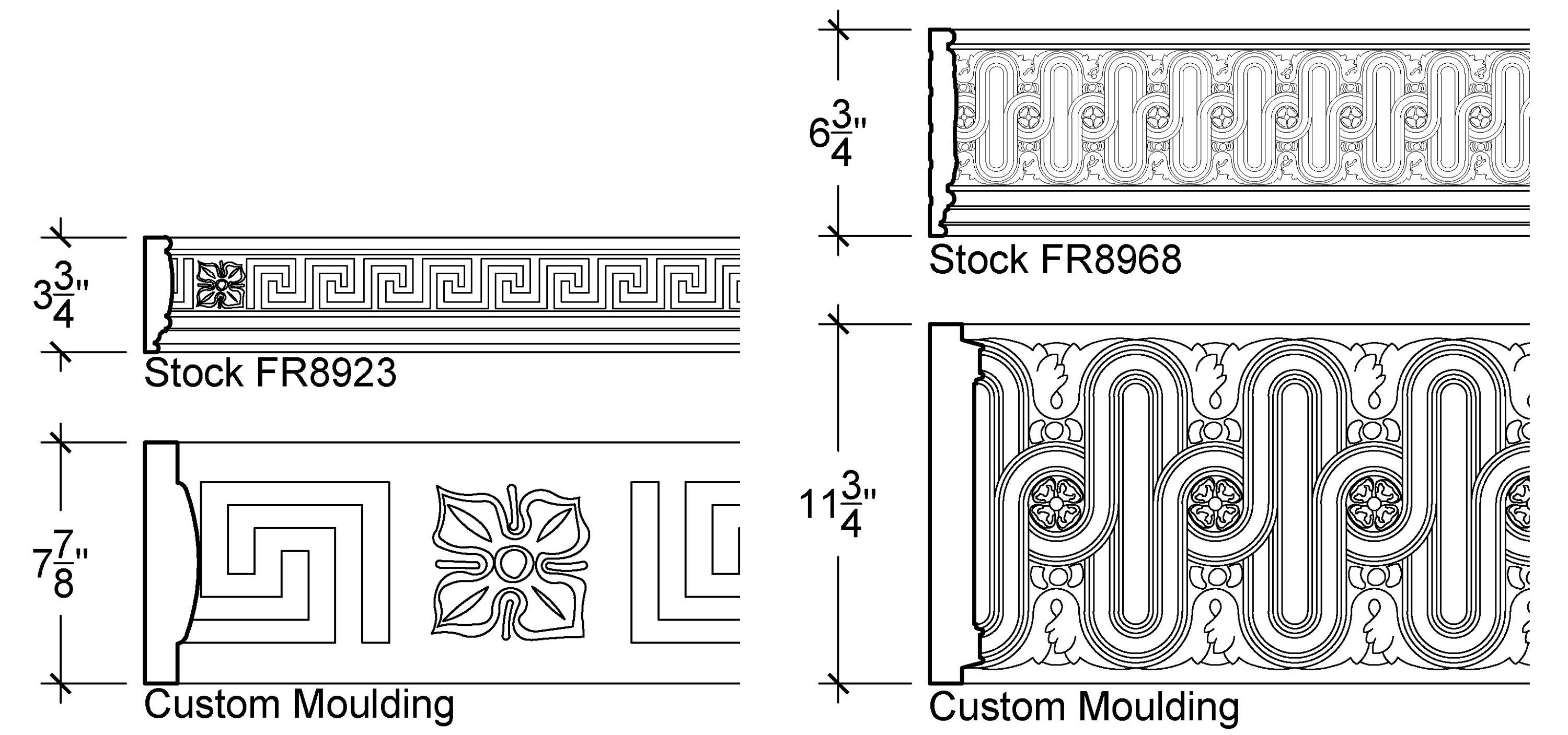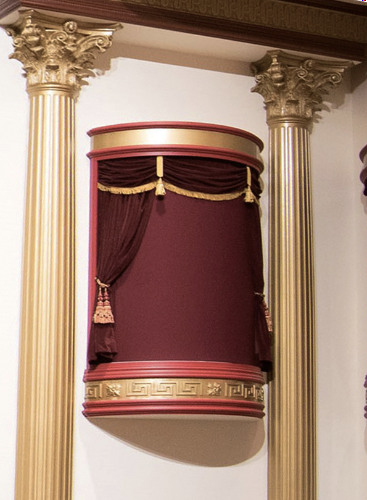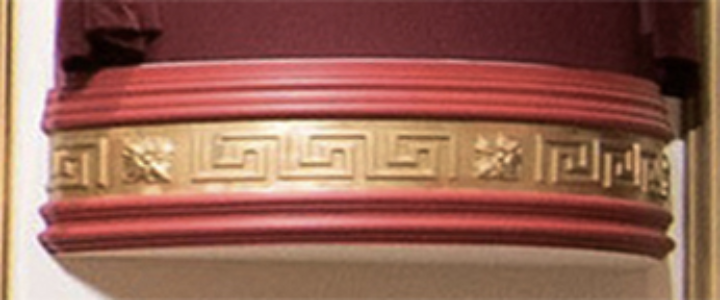 The Fluting formed a pediment above the Corinthian columns and a large surround to emphasize the curtained stage opening.
The overall effect is a beautiful space that only White River can provide.
Do you have a project that needs that special touch? Contact us today discuss your needs with our in-house Design Services staff. Of course, not every project has the budget and time for custom products. That is why we also have 3,000+ stock products ready to ship in 2-5 days.
If you can imagine it, White River can create it. Bring us your dreams and watch them become real.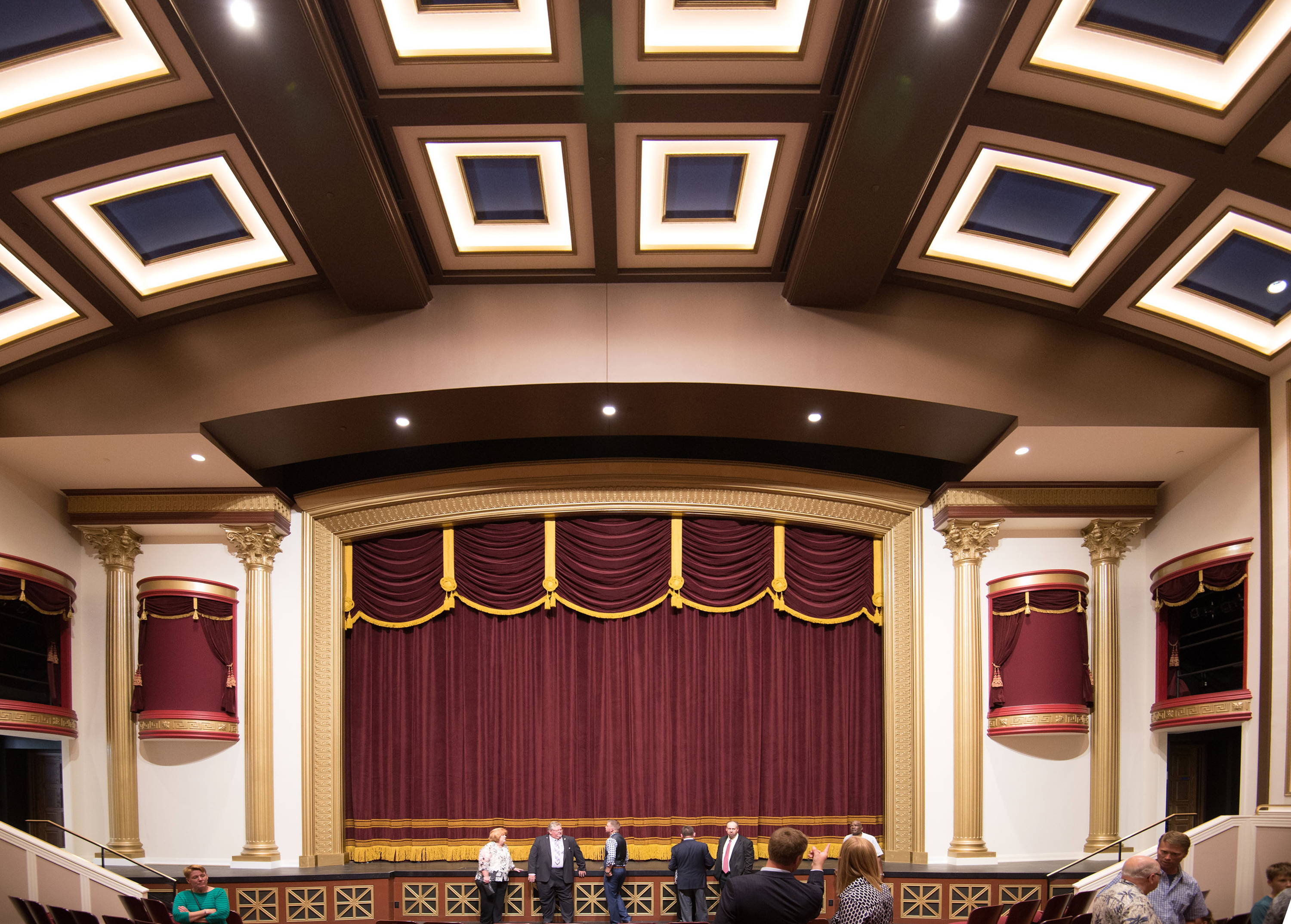 ---
Share this post
---
---
0 comment