The Evolution of a Ceiling Design
An intricate and thoughtful design does not just spring fully-formed into being. At White River, our Design Services Team goes through an evolving process to get from initial conditions to the vision and design that is priced and installed. Let us take a look at an example project to see how this process unfolds.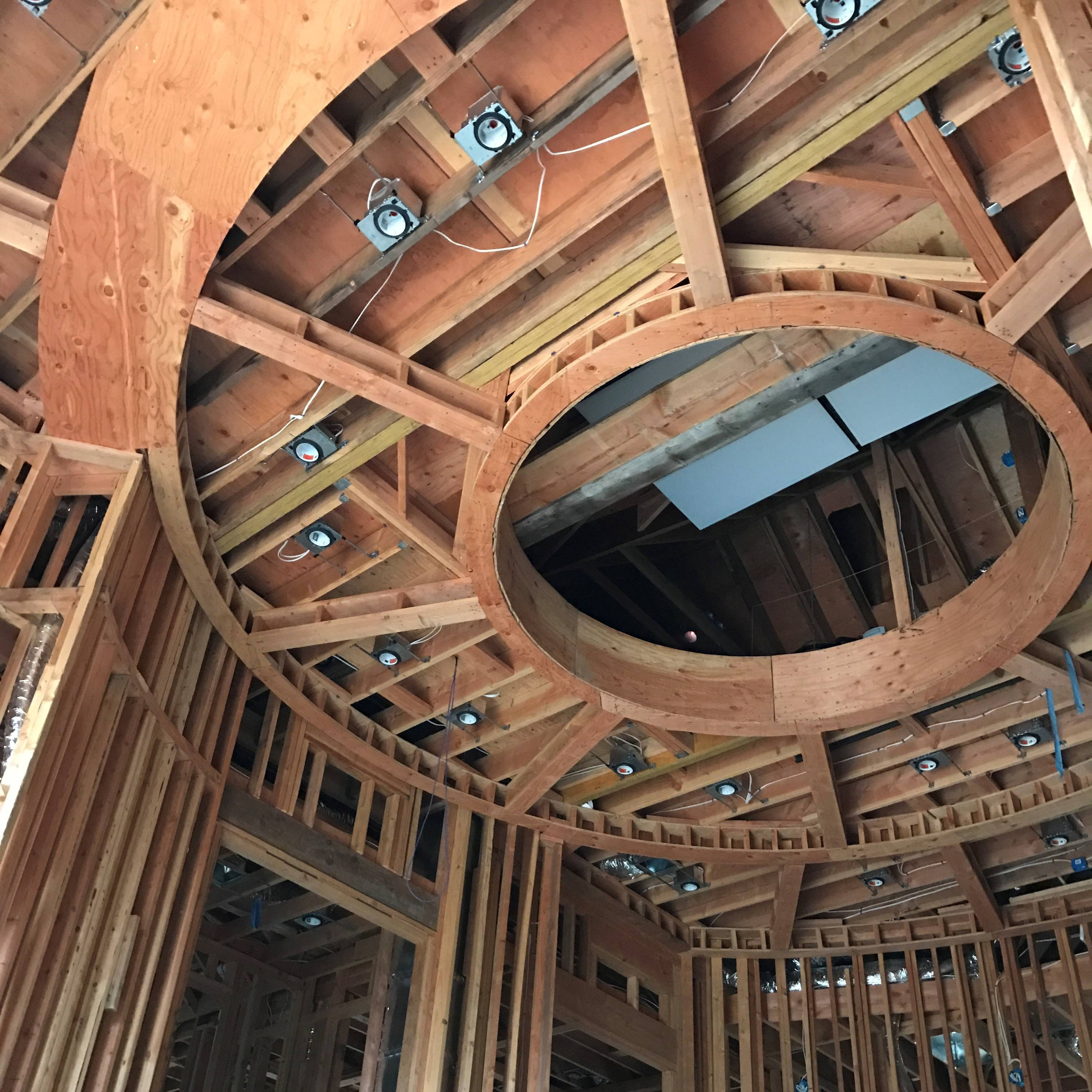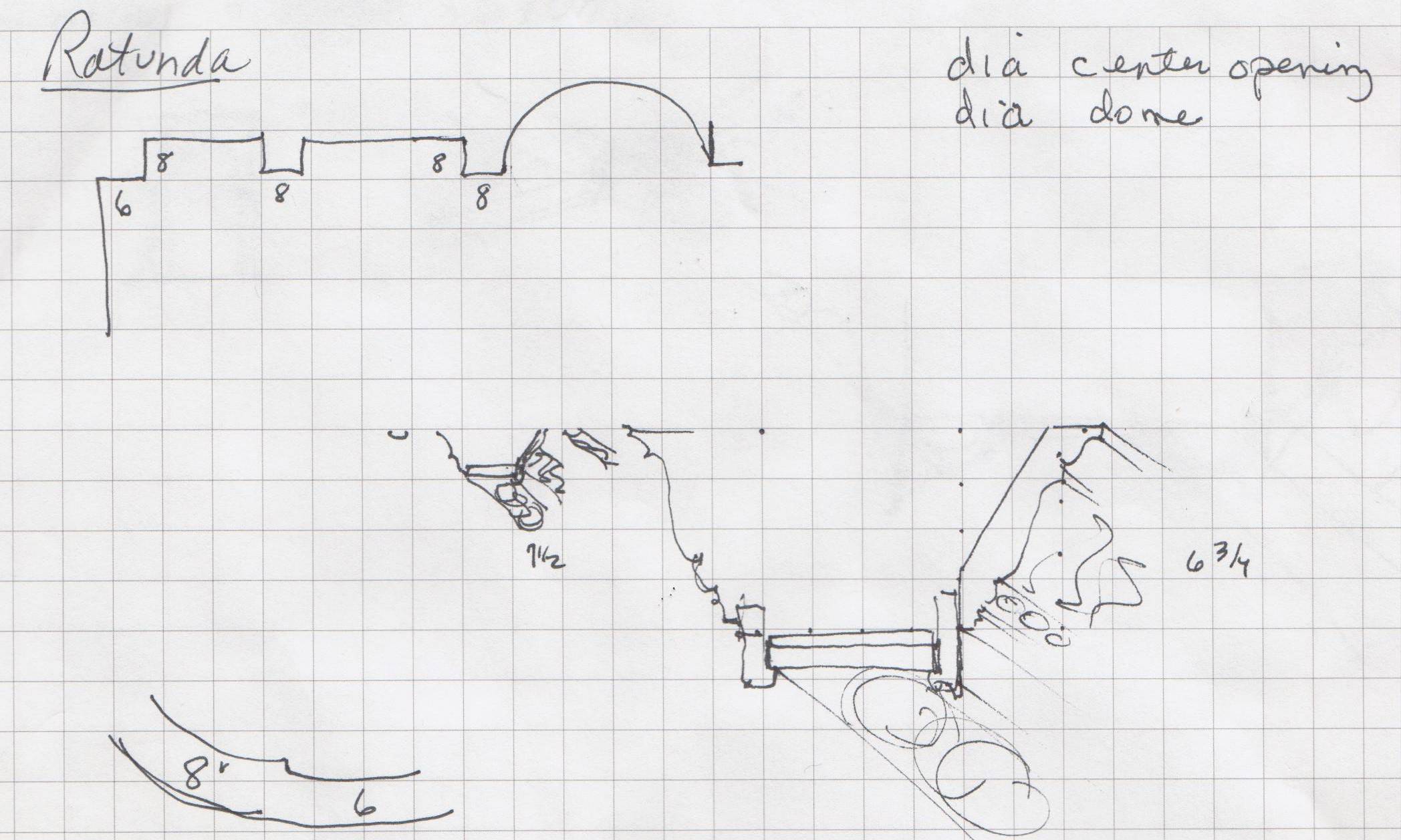 We always start with site photos and dimensions. Above left is a photo of the area we started with: the ceiling on a large entry rotunda. Above right is a set of initial sketches we developed on the jobsite.
---
We sketched over the photo in order to show more detail. This allows us to explore how different concepts work within the space in a quick fashion. We can make changes and get design approval before proceeding into AutoCAD drawings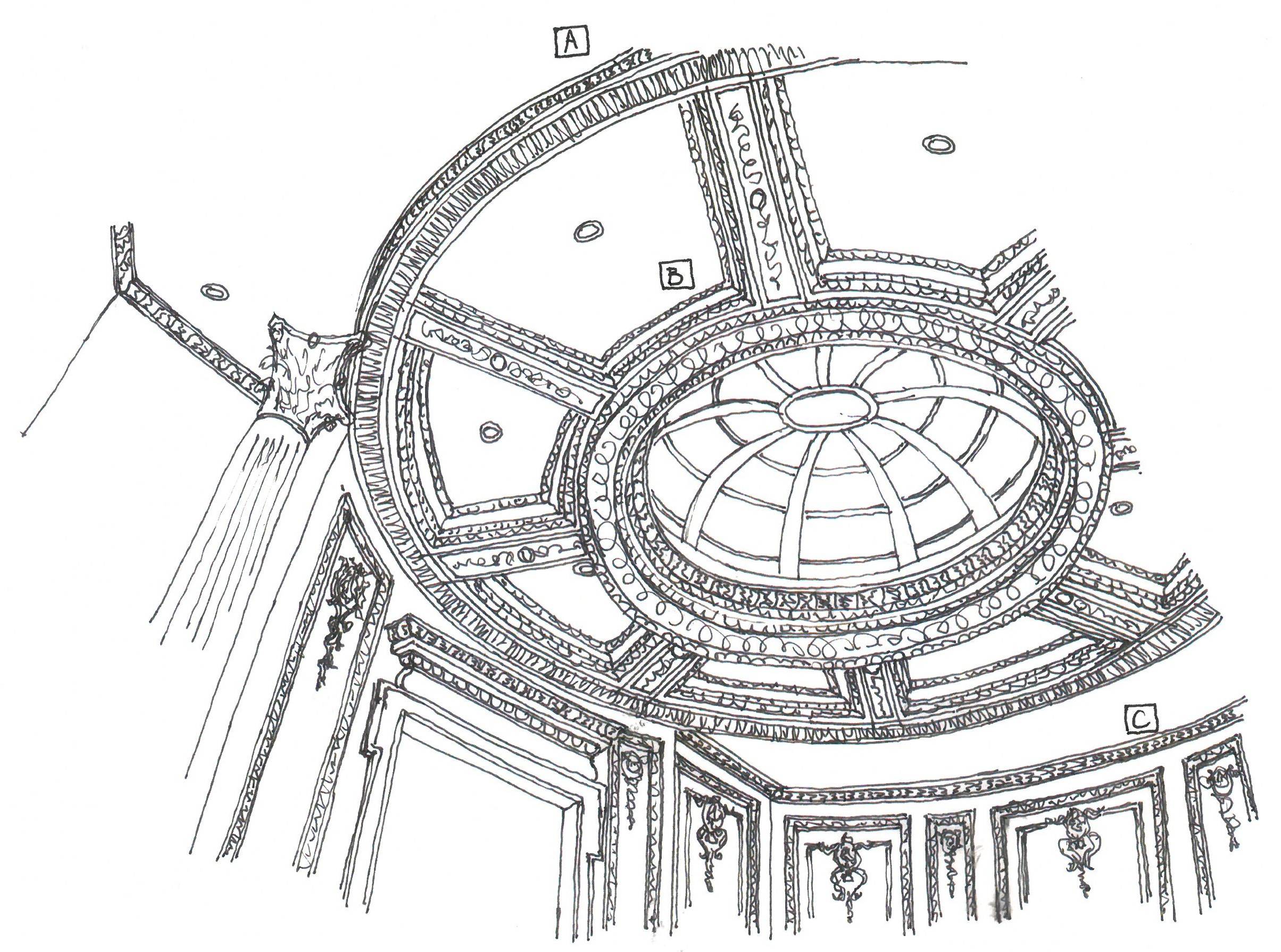 ---
The design is translated into 2D drawings utilizing AutoCAD. Above is a reflected ceiling plan, showing the overall design. You can see several details from the earlier sketch being translated into actual White River products.
---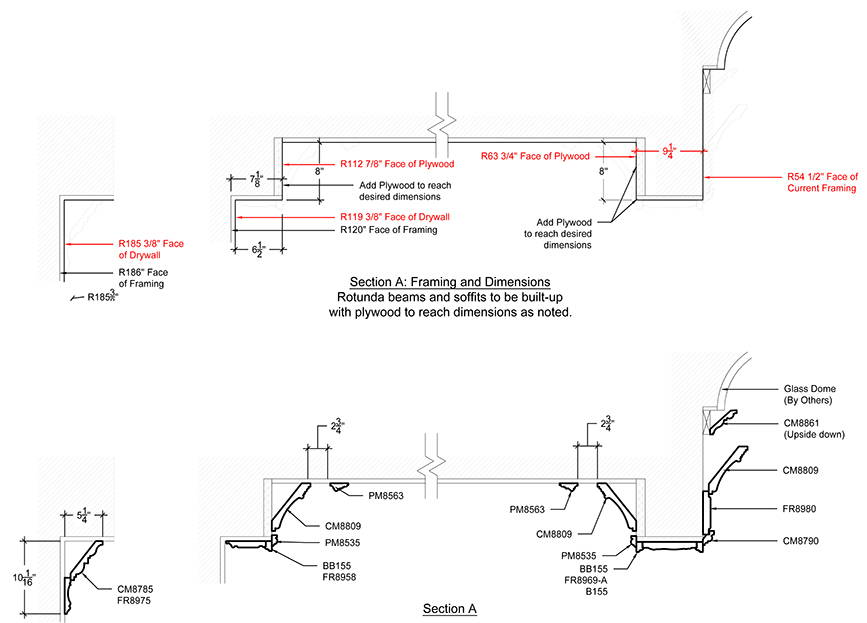 The drawings also contain sections, elevations, and details. Our goal is to properly illustrate every part of the project required for construction. From the final drawings, a professional carpenter should be able to cut, fit, and install all products to create the design. We also use these drawings to produce detailed takeoffs in order to quote the project.
You do not need to be an expert to use White River products, but our experienced design team can help take you from initial concepts to final construction. Let us help you make your dreams a reality.
---
Share this post
---
---
0 comment