Solid Wood Curved Mon Reale Crown
Every White River profile is available in UltraFlex resin, enabling us to quickly provide our customers with a variety of curved shapes. But some customers want solid wood for their project. In this case, they desired the crown to be made of mahogany to match the other millwork on the project.
Here is the section of the crown. A curved piece like this is made from multiple glue-ups to create a large single piece. The crown is then cut using our standard moulding knives to create the profile.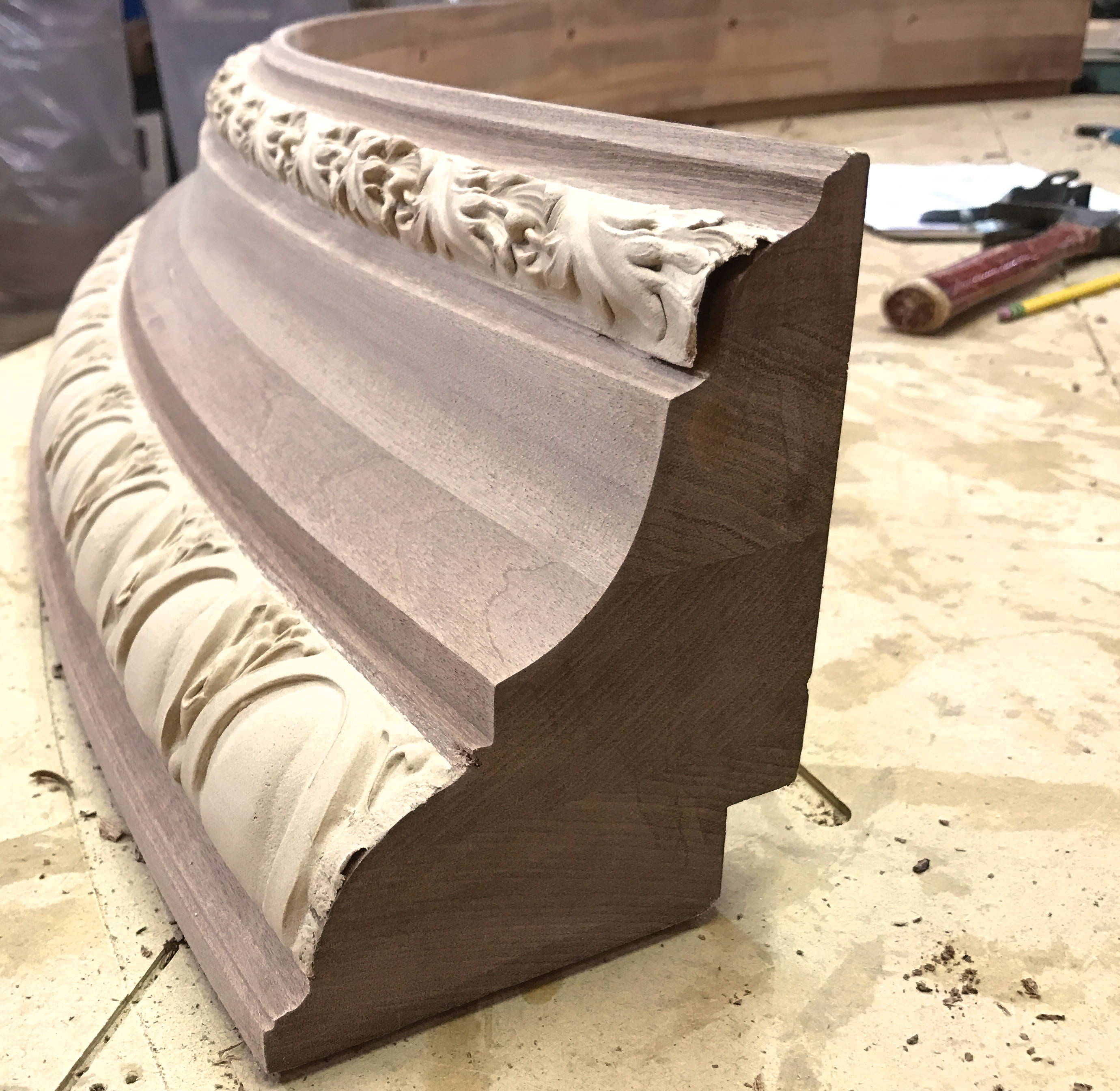 Mon Reale dough is hand-applied to the curved crown. While its color is different in the raw state, it will be finished to match the color of the mahogany.