Dressing Vanity with a Custom Valance
In March of 2017, we focused a blog around a custom valance built in the White River custom shop. At the time, it was unfinished and uninstalled. We wanted to revisit it now that you can see the end result. This piece was given a beautiful paint job by the customer so that it matches the rest of the bathroom cabinetry. White River's precision work meant the valance fit perfectly between the two tall cabinets.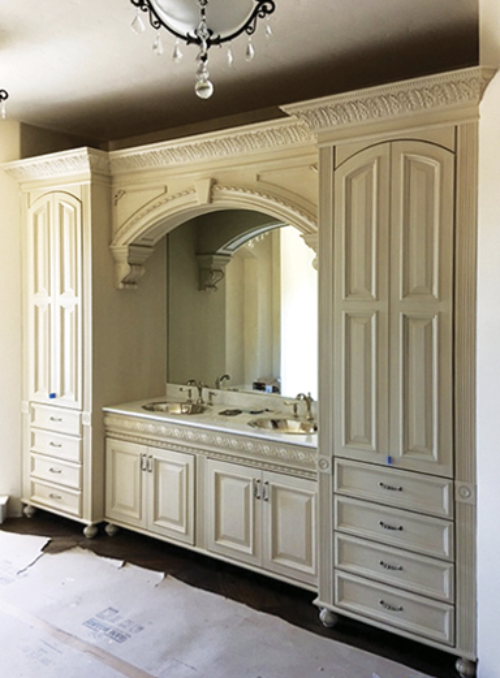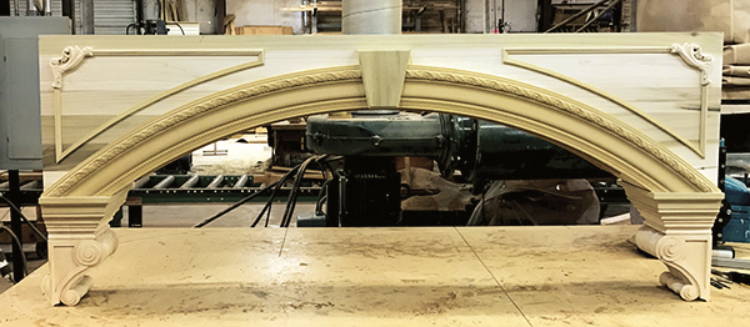 This custom piece features the CRV5259, CA8320 and KEY033. White River was also used in the crown and adjacent cabinets. The CM8854 is the large acanthus and bead crown at the cabinet top. The feet at the bottom are fluted bun feet FT6292. At the countertop, you see the Acanthus with Pearls panel mould (PM8555) with the egg and dart panel mould (PM8535) below that. All of these come together to create a stunning bathroom vanity.
---