Bringing Roman Grandeur to an Alabama Master Bathroom Suite
Above: View from Entry Vestibule to Bathroom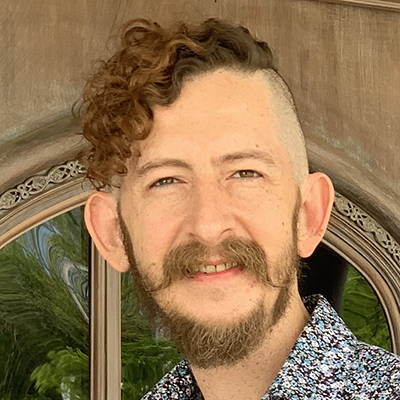 By Stewart Allen Morgan, Senior Designer White River Hardwoods
Elaborate bath complexes were a part of everyday life in the Roman Empire. Consisting of a series of specialized rooms, each sumptuously decorated, the importance of these baths could be seen in the attention to detail given to the architecture of the buildings. White River designers created this suite of Master Bathroom millwork to hold the same relative importance inside a grand Alabama estate home.
Almost every moulding in this project was ornamented which provided a profusion of texture and relief. A series of panelled, columned archways connected each of the spaces in the suite, evoking the procession through the ancient baths. The arches themselves were built in White River's Custom Shop, enabling easy jobsite installation. Upon entering the suite, an architecturally framed mirror greeted the visitor, and a lighted dome above was ringed by a resin running leaf & bead panel mould.
Right: Archway detail at entry to Bathroom Suite
To one side was the spacious closet, where the walls were ringed in cabinetry. The design focus for the millwork thus became the vaulted ceiling, heavily panelled with palmette and scrolls friezes, and a deeply handcarved running coin panel mould.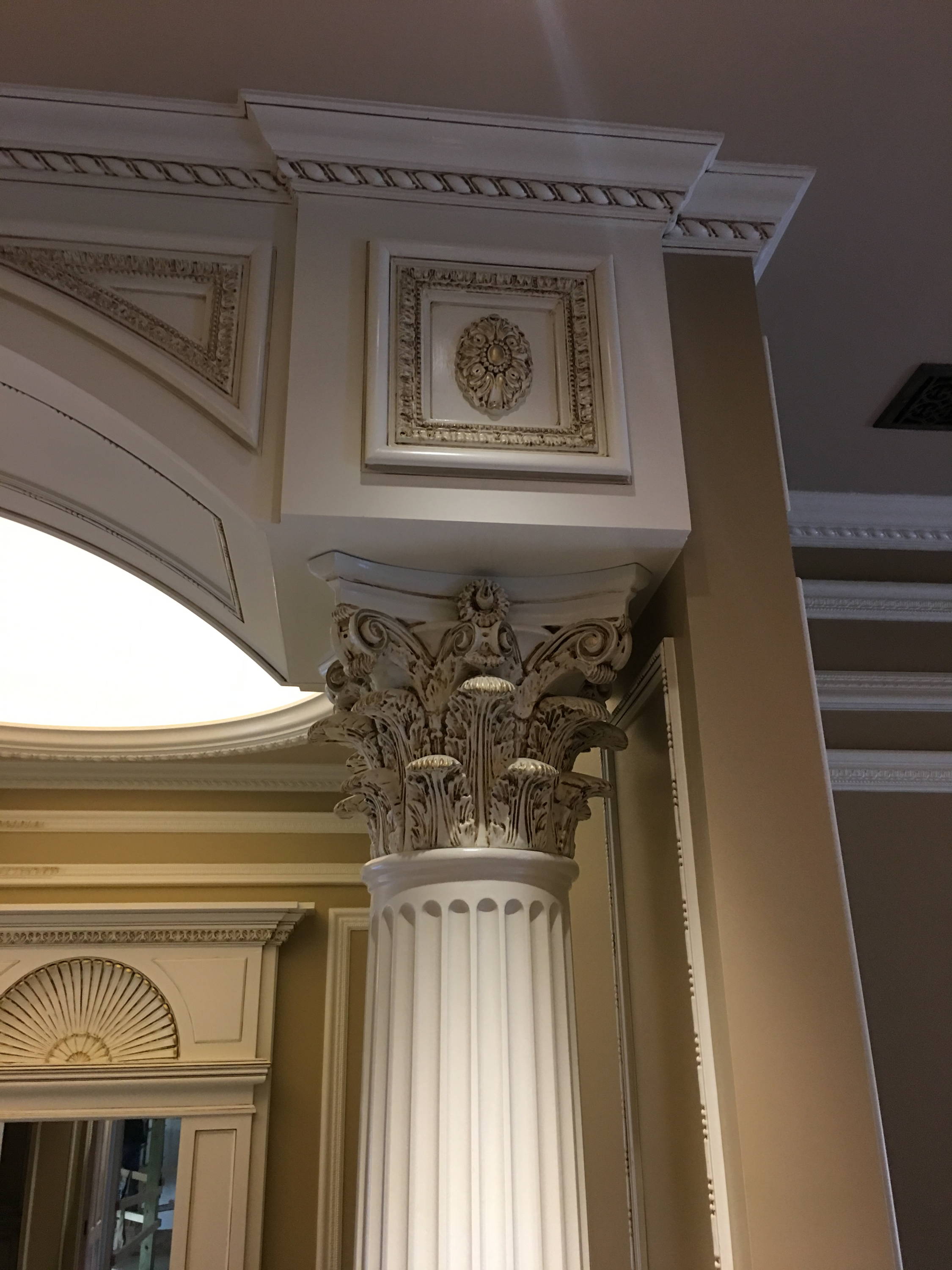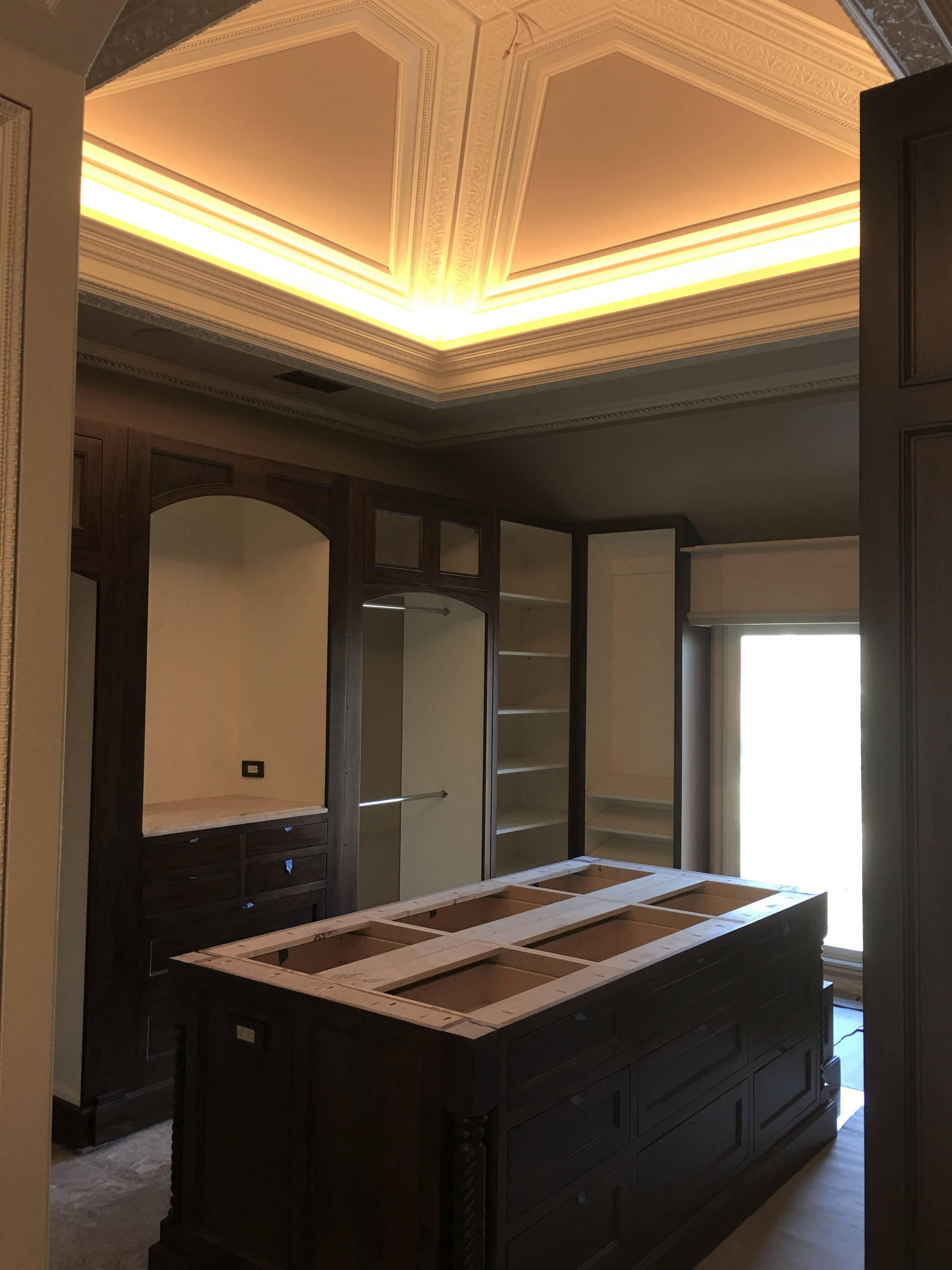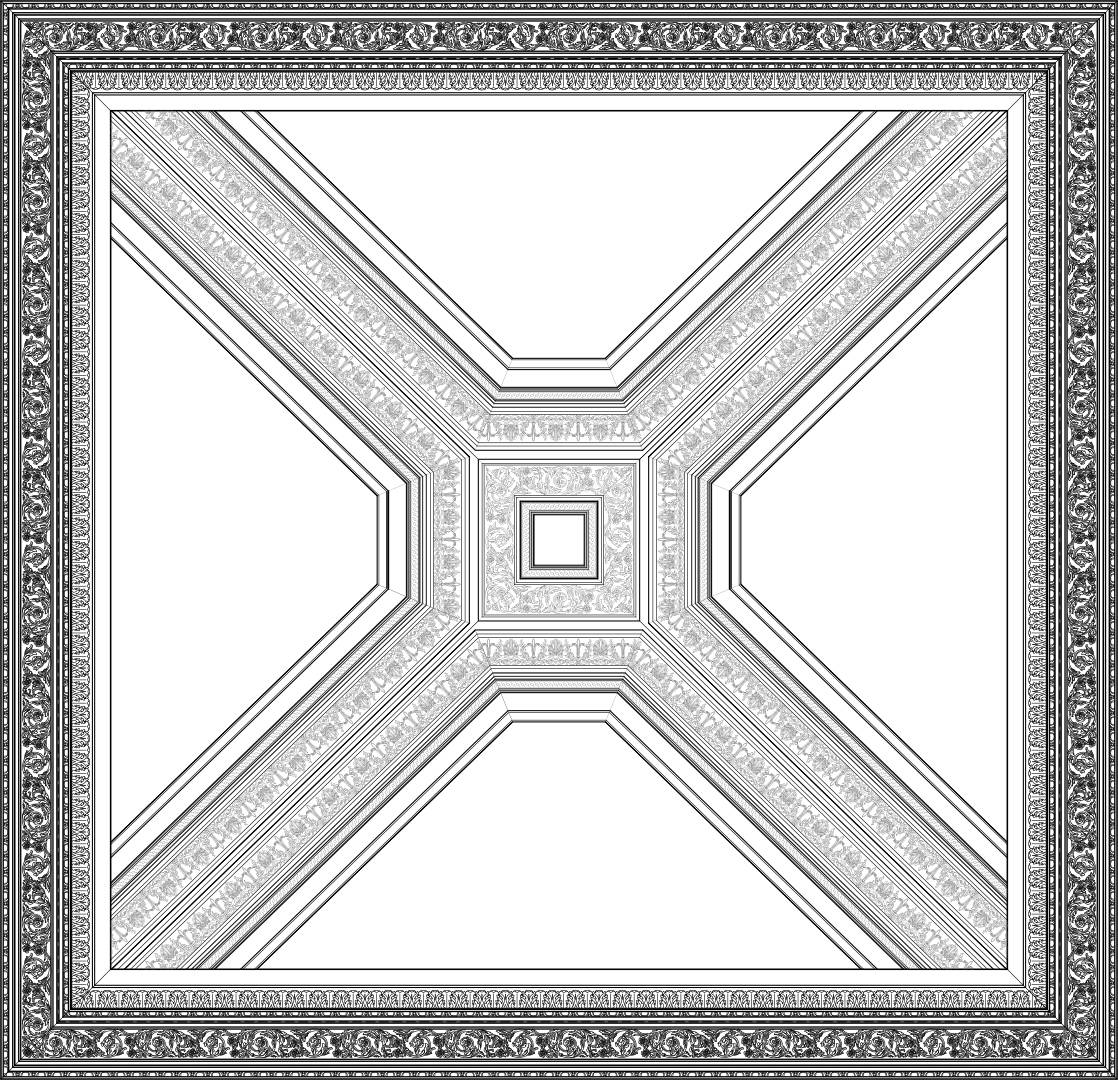 Closet reflected ceiling plan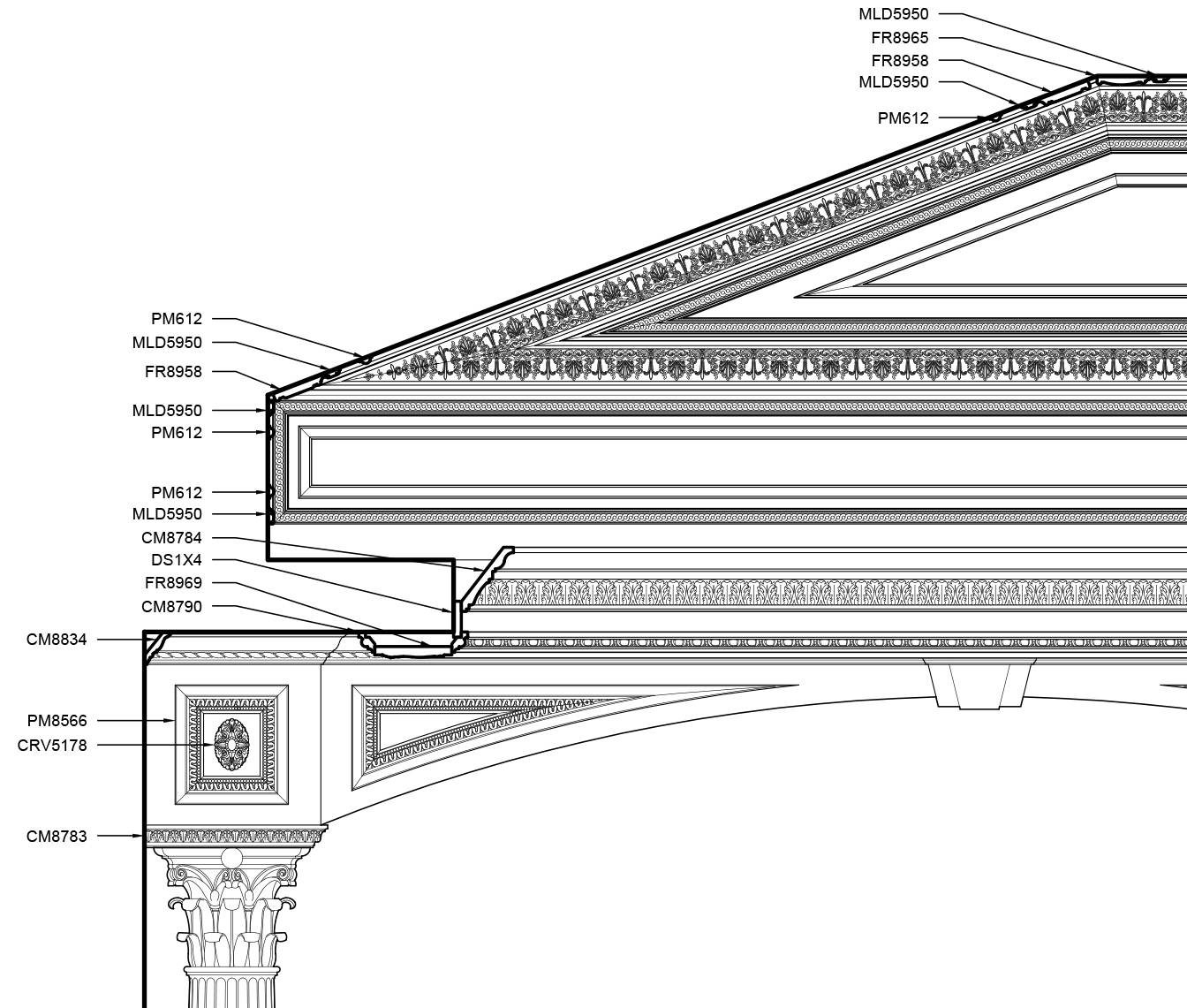 Closet ceiling section-elevation
In the bathroom proper, each window was topped with a special valance or pelmet which engaged with the rope motif perimeter crown at the lower soffit level. The valances concealed electric shades which could be lowered for maximum privacy.
Above this area, a light shelf which cast a warm glow onto the ceiling was edged with a 4-piece acanthus leaf, scrolls, and egg & dart crown detail. Finally, after a sloping half vaulted portion of ceiling, a panel formed by a running leaf & bead panel mould framed the flat, uppermost plane.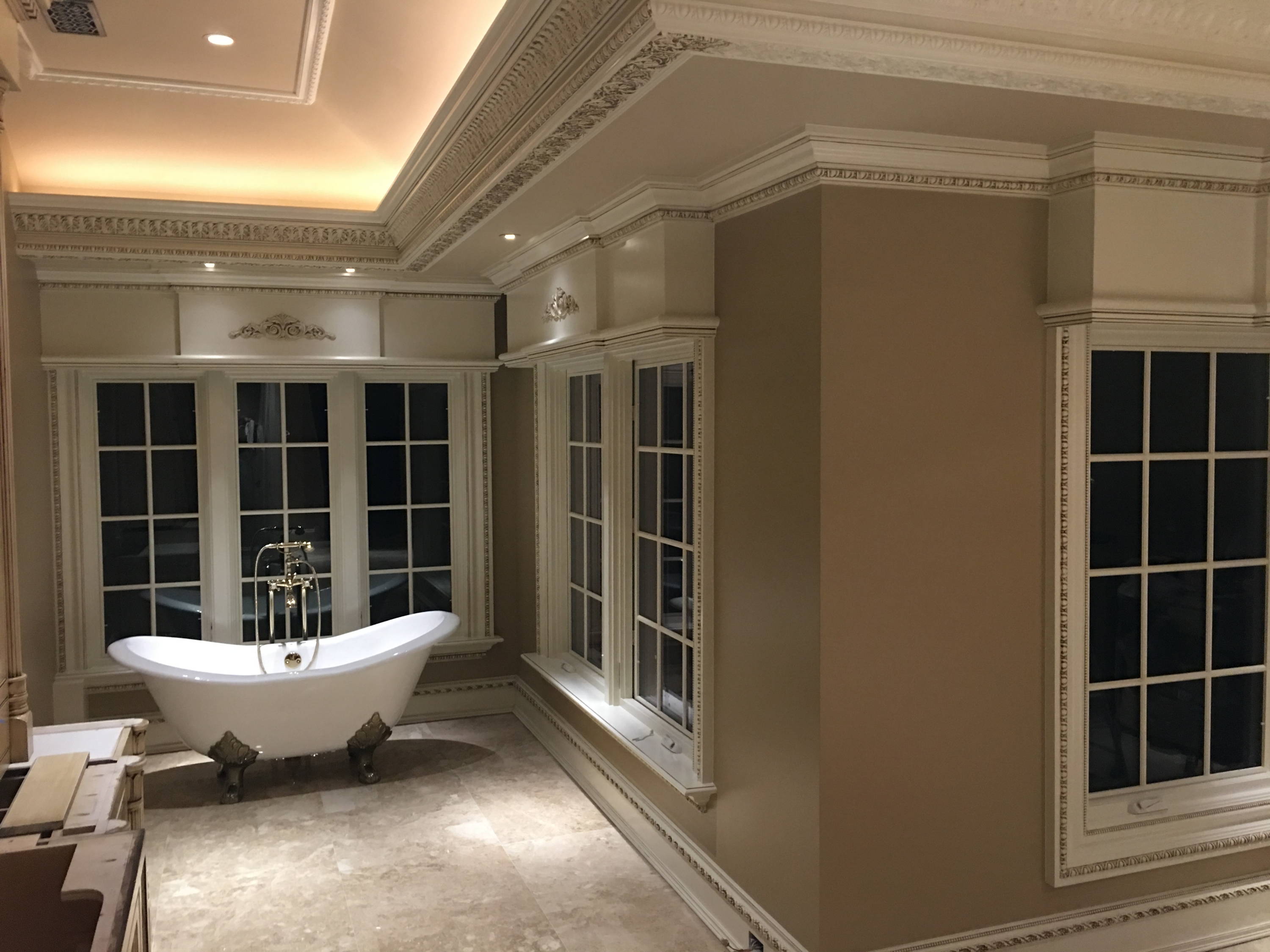 Attention to detail and treating what, in most homes are extremely utilitarian spaces, as luxuriously as the rest of the home, is what made this suite of rooms such an experience. One could almost expect to turn a corner and find the caldarium, tepidarium, or frigidarium of the ancient Roman bathouses. And since the swimming pool was right outside the bathroom window at this home, one wouldn't have to imagine very hard!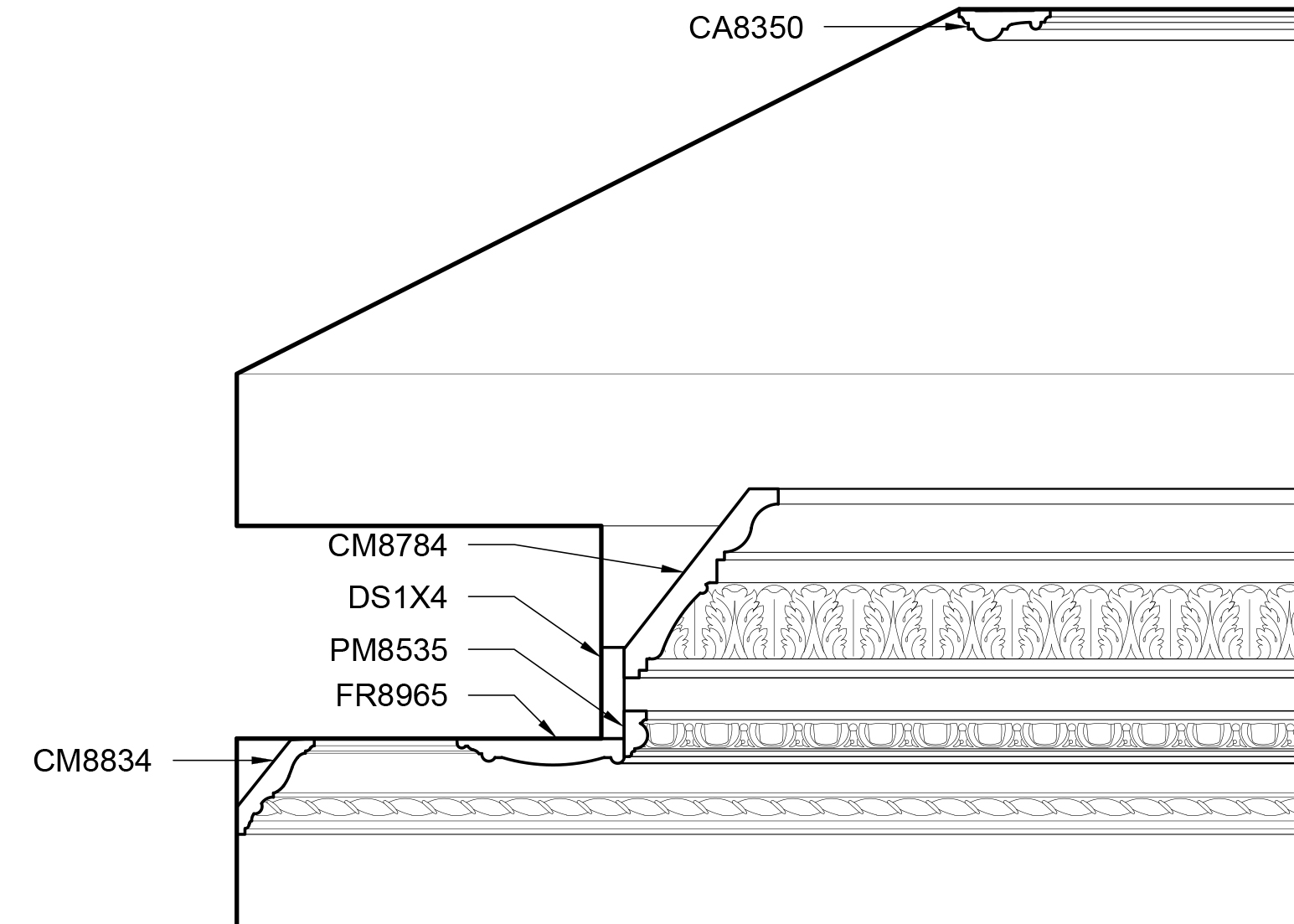 Bathroom crown detail section-elevation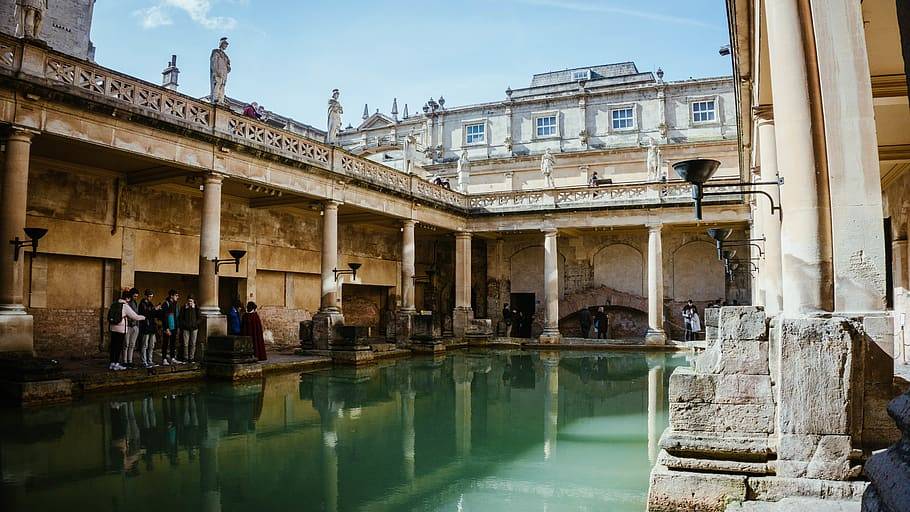 Roman Bath, Bath, England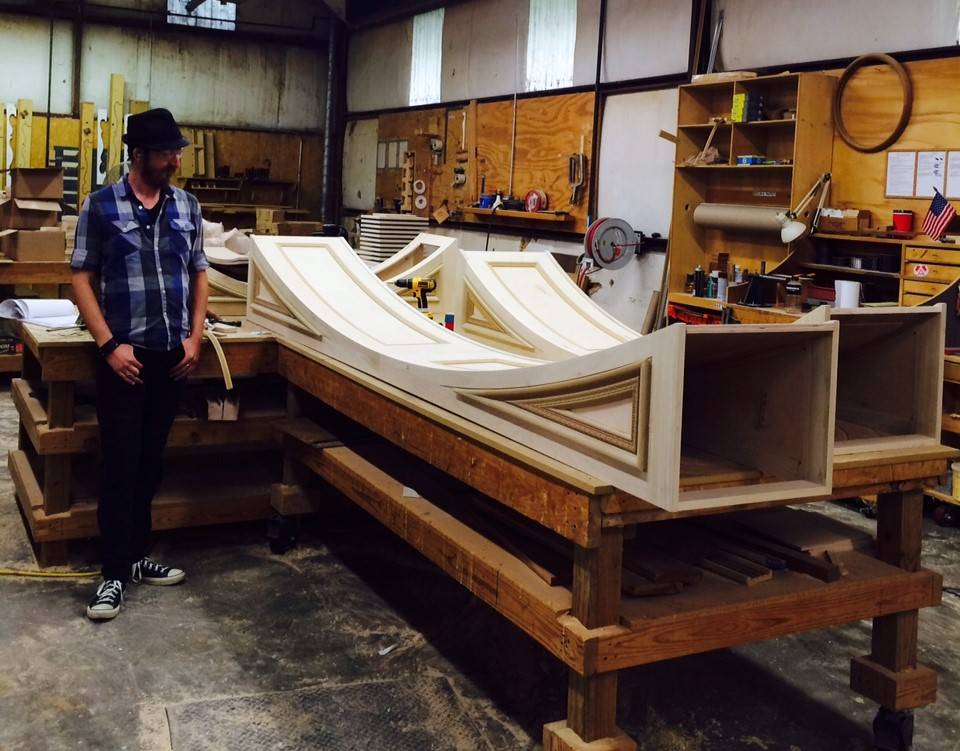 Designer inspecting arches in White River's Custom Shop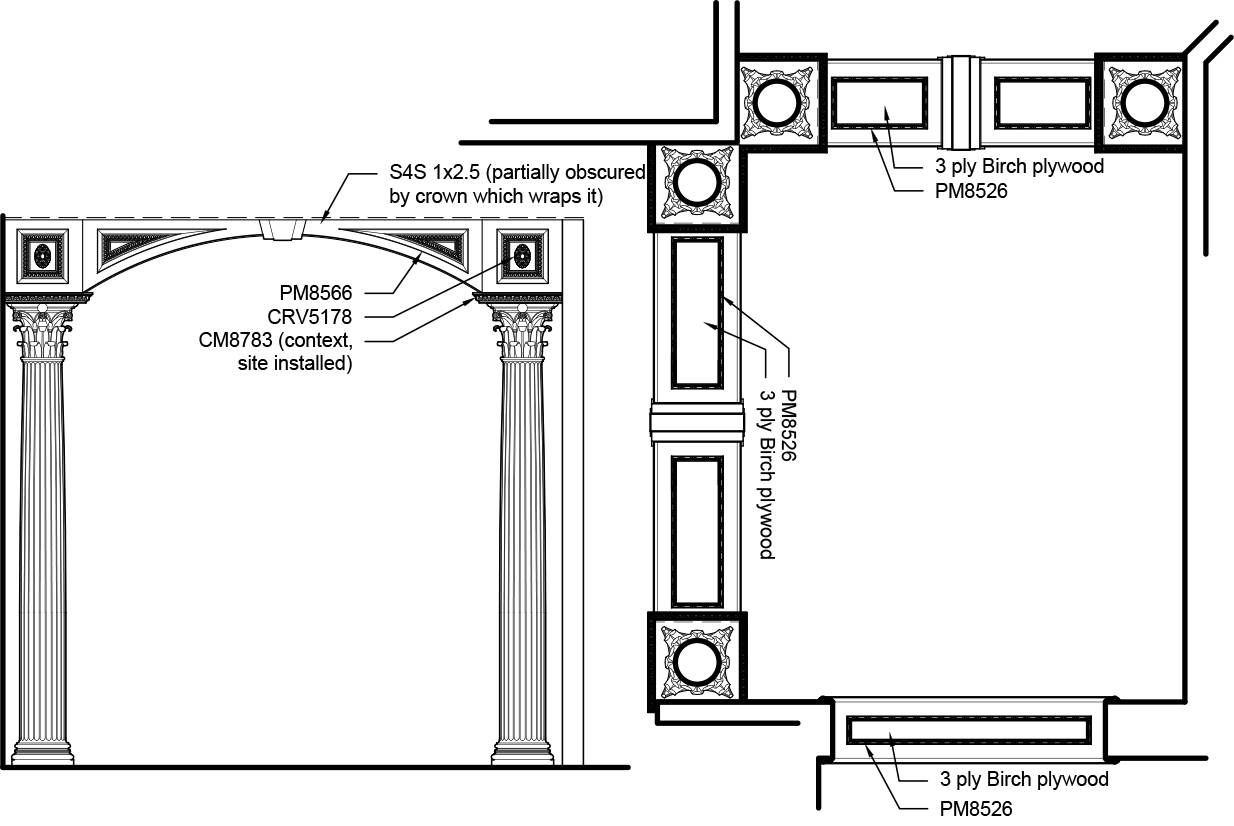 Arch reflected ceiling plan and elevations