Running Leaf Cornice, 3"w x 13/16"d
---
Description
CAD Files
Videos
Contact our Sales Team
Freight
Returns
Running Leaf Cornice, 3"w x 13/16"d
White River's cornice, crown and cove mouldings add a finishing touch to any room. These profiles give a finished look to your ceiling, create coffered beam ceilings, apply to cabinetry, rangehoods, window treatments, mantels, and door headers. Use LCD's for rooms or projects needing greater scale. All profiles are in-stock in Poplar, ship unfinished and can stain or paint. Curved work available. In-stock widths from 1"- 8". ( Limited Red Oak profiles in-stock only in Traditional Collections )
---
Order Product
CM96-POPLAR, SHIPS: 4-8 BUSINESS DAYS
$3.64
CM96-POPLAR, SHIPS: 4-8 BUSINESS DAYS
$3.64
Specified Lengths Policy
SPECIFIED-LENGTHS POLICY FOR MON REALE®, ORNAMENTALLY EMBOSSED & TRADITIONAL MOULDINGS
Our mouldings are produced from lumber that is 65% 12'-16' lengths, allowing us to produce stock mouldings in long lengths (overall 3'-16'). There is an upcharge for specified lengths. The customer also pays for additional footage (overpull) needed to pull specified lengths. Upcharges by category are shown below. It is not our policy to run specified lengths on stock items when there is standing inventory. Customer will be notified if a specified length cannot be pulled from in-stock mouldings, per the policy, so that they can match their orders to current available lengths. 
Specifying 15' & 16' Lengths
Because 15' - 16' lengths are considered premium, there is a 30% upcharge. These will be keyed in under a separate line item. Specified lengths are subject to that length being available in current inventory. We do not set up and run specified lengths when we have standing inventory. Processing specified-length orders requires opening bundles to pull those lengths. If lengths are not available, we pull the longer lengths required to fill the order. The moulding is then tallied and bundled for shipping. The extra moulding that has been pulled has to be retallied, bundled and restocked. This is a time-consuming process. Our standard 30% upcharge is enough to cover the labor to reasonably pull the desired lengths, not to cover the additional footage needed to get the order. A reasonable attempt will be made to pull the order to desired lengths, but overages of an additional 10-20% may occur. If extra footage exceeds 20%, we will call for approval. 
Tallying Policy
This industry-standard policy will allow customers to correctly receive the stock that is pulled to meet their orders. All mouldings tallied to the nearest foot. For example, if the actual length is 11'5", the tallied length is 11'. If the actual length is 11'7", the tallied length is 12'. If the actual length is 11'6", the tallied length is 11'. 
FedEx Orders
Specified lengths on FedEx orders are subject to an up-charge of 20% plus additional LF needed to pull the order. Many orders with FedEx piece counts are exceeding the cost to ship LTL (LTL: Less than Truck Load, TL: Truck Load). To FedEx, five bundles can be the same as a $100 LTL charge. Many of the truck lines we use to ship LTL have shipping schedules within a day of regular FedEx ground.
Online Orders
Orders accepted online are for random length pulls. Lengths will be 8' and under for FedEx. 9-16' random lengths may be used on LTL shipments.
If your job demands a specified length order, please contact Custom Support at support@mouldings.com or at 1-866-687-8746 to discuss your needs. Specified length orders are subject to the upcharges below:
| | | |
| --- | --- | --- |
| Category | 3-14' | 15-16' |
| Mon Reale | 20% | 30% |
| Ornamentally Embossed | 20% | 30% |
| Traditional | 20% | 30% |
Videos
---
---
---
Freight & Shipping Policy
When you check out, you can view the shipping and handling charges for your order. In the rare case that shipping and handling charges exceed the amount shown, we will notify you. The state or province may require tax to be applied to shipping and handling charges.
WhiteRiver.com uses multiple shipping rules to determine shipping and handling charges. The shipping rules are listed below. Please see your shopping cart for an estimate of the exact shipping charges for your order.
All Carvings:  Ship FREE via FED EX

 

within the 48 contiguous United States

 - Except for Trade Orders.
White River Specialty Mouldings (Mon Reale, Embossed and Traditional):

Freight calculated on destination with a minimum of $45.

 For LTL orders a separate quote will be emailed.
Wall Panels: Ship FREE via FED EX within the 48 contiguous United States.
Composition and Plaster products: Shipping Charges are 15% of the total sale. 
Urethane:

 

Shipping Charges are a 

Flat Fee of $20.
International Orders
Online orders can be delivered worldwide. However, some products, especially large items and items that contain fuel or other hazardous chemicals, are not available for shipment to other countries. To be sure, check the product and shipping notes as you shop. If your country is not listed at checkout, your order cannot be delivered there.
Tax and duty fees may be charged by your country when your order arrives. Those additional charges are your responsibility. Mouldings ships to most countries.
International Tier: Shipping Charges are 30% Minimum Charge of order. In the rare case that shipping and handling charges exceed the amount shown, we will notify you.
Returns & Exchanges
Products cannot be returned without prior approval and must have a Return Goods Authorization (RGA) number. Under the following circumstances, products may not be returned for credit:
Are marked on
Are modified in any way
Have been exposed to excessive sun or moisture
Have sheetrock mud, primer, stain, "job site damage"
Returned 60 days after invoice purchase date
Returns are F.O.B. Buyer and are subject to a 20% restocking charge. To receive credit for stock products, product must be received in re-sellable condition. Custom mouldings and custom woodcarvings are not returnable under any circumstances. If returned products are received damaged due to poor repackaging, no credit will be processed. It is imperative that items are not returned in their original packaging without a thorough inspection as more fill may be needed to boxes of carvings or additional wrapping for mouldings may be necessary to prevent return shipment damage. Please call 866-687-8746 and speak to our Customer Service Representative to request an RGA.
Deco Moulding Warranty
1. What the limited warranty covers and for how long
a) Seller warrants that the Product will be free from non-conformities in material and workmanship for a period of 4 years ("Warranty Period") from the date the Product was originally purchased from the Seller or an authorized dealer.
b) Product is Water resistant, humidity resistant, termite resistant, peel proof finish;
c) Product is ideal for indoor use only, if product is installed outdoors may fade or discolour.
2. WHAT THE LIMITED WARRANTY DOES NOT COVER
a) Generally
This Limited Warranty provided herein covers only those manufacturing and material non-conformities, as specified above, and does not include non-conformities or damages attributable to or arising from any other cause, including, but not limited to, Product:
i) used for purposes for which it is not designed or intended by Seller, or that exceed design(s) test evaluation, as specified by Seller in its product literature, installation instruction, or as otherwise was known or should reasonably have been known by the Warranty Holder or its architect, contractor, or building agents;
ii) which has been subjected to misuse, vandalism, abuse, negligence, or accident;
iii) which have been improperly stored, installed, maintained, or operated;
iv) which have been stored, installed, maintained, painted, stained or cleaned or used in violation of, or inconsistent with, written instructions provided by Seller to Warranty Holder or generally available in Seller's product literature;
v) which have been subjected to improper temperature, humidity, fire, flood, acts of God, including but not limited to, stresses, winds, debris, or other environmental conditions;
vi) which have been affected by normal or abnormal wear and tear; vii) which have been used in a manner which results in a load bearing application in violation of, or inconsistent with, the Seller's specifications or installation instructions for the Product, or as otherwise known or should reasonably have been known by the Warranty Holder, or its architect, contractor, or building agents;
viii) which has been abused by harmful fumes, vapors, solvents, chemicals or chemical pollutants in the atmosphere;
ix) which has been adversely affected as a result of building settlement or structural failures of walls or foundations of the premises on or in which the Product is affixed or installed; x) which have been removed after the original installation and reinstalled;
b) Improper finishing or installation void the limited warranty; maintenance should be timely
The Limited Warranty will be void if the Products are not installed in accordance with Seller's published instructions, including without limitation, the proper used of glue, touch-up problems, and non-corrosive fasteners in combination with recommended adhesive. Proper use of glue and adhesives is crucial to correct installation. Any touch-up type product should be tested on sample to be sure it doesn't remove or blemish the finish due to a solvant base.
The Products should never be installed with fasteners that are susceptible to corrosion. Damage that occurs during installation is not covered by the Limited Warranty, but dents, gashes, cut surfaces, or other damage should be promptly addressed by the installer in accordance with Seller's published instructions, which includes directions on the used of wood filler, automotive filler, adhesive, putty, and caulk. The Products should not be stored or installed in an area subject to solar temperature buildup or localized heat (such as might occur if the Product were placed behind a storm door). Pre-installation acclimation to the installation area may be required.
c) Published product materials must be reviewed
PRIOR TO PURCHASE, INSTALLATION (INCLUDING WITHOUT LIMITATION PRE-INSTALLATION STORAGE, PRIMING, FINISHING, STAINING AND PAINTING), USE AND MAINTENANCE OF THE PRODUCT, WARRANTY HOLDER AND ITS ARCHITECT, CONTRACTOR, AND/OR BUILDING AGENTS SHOULD REVIEW SELLER'S PUBLISHED PRODUCT SPECIFICATION (INCLUDING WITHOUT LIMITATION THE PRODUCT MANUAL) AND INFORMATION INDICATING WHICH PRODUCTS ARE SUITABLE FOR INTERIOR AND/OR EXTERIOR USE, AND WHETHER OR NOT THE PRODUCTS ARE SUITABLE FOR, AND THE XTENT OF, LOAD BEARING CAPACITY, AND SELLER'S INSTALLATION, USE AND MAINTENANCE INSTRUCTIONS FOR THE PRODUCT. THIS INFORMATION ACCOMPANIES THE PRODUCT AND/OR IS AVAILABLE UPON REQUEST FROM THE SELLER. FAILURE TO FOLLOW THESE INSTRUCTIONS AND INFORMATION WILL VOID THE PRODUCT'S LIMITED WARRANTY.
d) Special environmental conditions and fire resistance are not covered by the limited warranty
This Limited Warranty does not cover damage attributable or caused by acts of God that include but are not limited to, stresses, winds, debris and other conditions that exceed design(s) as test evaluated and referenced in Seller's published Product materials and installation. The Products have not been specifically formulated for fire resistance nor tested by any official independent laboratory.
3. YOUR SOLE AND EXCLUSIVE REMEDY UNDER THIS LIMITED WARRANTY
In the event of a non-conformity in workmanship or materials in the Product or one or more components of the Products as specified in this Limited Warranty the sole obligation of the Seller is, at its sole option, to either:
a) provide replacement Product or component(s) to you or the Seller's dealer you designate (color matching not guaranteed); or
b) refund the purchase price of the Product or component(s) at the time the Product or component(s) was installed (the lesser of the original Product purchase price or the original catalog list price), Replaced Product or components are individually warranted only under the same terms and for the remaining balance of the Warranty Period applicable to that Product or component(s) which is replaced. THIS IS YOUR SOLE AND EXCLUSIVE REMEDY UNDER THIS LIMITED WARRANTY.
By way of example but not limitation, the following costs and expenses are not covered by the provisions of this Limited Warranty:
i) labor costs for the removal, reinstallation or refinishing of Products, (or of other building materials which must be removed, reinstalled or refinished in order to repair or replace the non-conforming Products;
ii) shipping and freight expenses required to return Products to Seller;
iii) normal maintenance; and
iv) consequential, special, or indirect losses or damages of any kind;
4. DISCLAIMER OF OTHER WARRANTIES
THE FOREGOING LIMITED WARRANTY IS IN LIEU OF AND EXCLUDES ALL OTHER WARRANTIES NOT EXPRESSLY SET FORTH HEREIN, WHETHER EXPRESS OR IMPLIED BY OPERATION OF LAW OR OTHERWISE, INCLUDING BUT NOT LIMITED TO ANY IMPLIED WARRANTIES OR MERCHANTABILITY OR FITNESS FOR A PARTICULAR PURPOSE. TO THE EXTENT THAT ANY IMPLIED WARRANTIES MAY NONETHELESS EXIST BY OPERATION OF LAW, ANY SUCH WARRANTIES ARE LIMITED TO THE DURATION PROVIDED BY THAT LAW. SOME STATES/PROVINCES DO NOT ALLOW LIMITATIONS ON HOW LONG AN IMPLIED WARRANTY LASTS, SO THE ABOVE LIMITATIONS MAY NOT APPLY TO YOU.
5. LIMITATION OF LIABILITY
SELLER'S SOLE LIABILITY UNDER THIS LIMITED WARRANTY SHALL BE REPLACEMENT, OR REFUND OF THE PURCHASE AS SET FORTH ABOVE. IN NO EVENT, WILL SELLER OR ITS AFFILIATES BE LIABLE FOR INCIDENTAL, CONSEQUENTIAL, ECONOMIC, SPECIAL OR PUNITIVE DAMAGES, INCLUDING, BUT NOT LIMITED TO, DAMAGE OF ANY KIND TO A RESIDENCE OR BUILDING, LABOR COSTS OF ANY KIND, REMOVAL, REINSTALLATION, REFINISHING, LOSS OF USE OF THE PRODUCTS, COSTS OF TEMPORARY OR PERMANENT RELOCATION OF PERSONS OR PROPERTY, LOSS OF PROFITS OR REVENUE, INTEREST, LOST GOODWILL, WORK STORAGE, IMPAIRMENT OF OTHER GOODS, LOSS BY REASON OF SHUTDOWN, DOWNTIME, OR NON-OPERATION, INCREASED EXPENSES OF OPERATION, CLAIMS OF EMOTIONAL DISTRESS, COST OF SUBSTITUTE EQUIPMENT, FACILITIES OR SERVICES, OR CLAIMS OF WARRANTY HOLDER'S CUSTOMERS FOR SUCH DAMAGES, WHETHER BASED ON CONTRACT, WARRANTY, TORT (INCLUDING, BUT NOT LIMITED TO, STRICT LIABILITY OR NEGLIGENCE) OR OTHERWISE EVENT IF ADVISED OF THE POSSIBILITY OF SUCH DAMAGES. THIS WARRANTY GIVES YOU SPECIFIC LEGAL RIGHTS. EVEN IF THIS LIMITED WARRANTY IS DEEMED TO HAVE FAILED OF ITS ESSENTIAL PURPOSE, IN NO EVENT WILL SELLER'S ENTIRE LIABILITY EXCEED THE PURCHASE PRICE OF THE PRODUCT WARRANTED HEREUNDER, OR THE NON-CONFORMING PORTION THEREOF, WHICHEVER IS THE LESSER AMOUNT.
6. CLAIMS
Claims under this Limited Warranty must be initiated during the Warranty Period and shall be governed by the laws of the province of Quebec. The Warranty Holder shall take all proceedings in the court of province of Quebec. Claimant will be required to provide the necessary proof of purchase of the Product and may be required to return the Product or component to Seller (at Claimant's expense).
7. PRODUCT CHANGES
Seller reserves the right to discontinue or change any Product it manufactures or sources. If the Product or component of the Product originally installed is not available and Seller elects to provide a replacement, Seller shall have the right to substitute such Products or component with a Product or component designated by Seller, at its sole option, to be of equal quality and price.
Seller:
CORPORATE HEAD OFFICE DECO MOULURES INC.
8600, place d'Upton
Montréal (Québec)
H1J 1E3    
Contact our Sales Team
For questions about becoming a dealer, help with quotes, review of our dealer programs, how to obtain samples, showroom display options or ordering literature please complete the below form and a member of our sales team will get in touch with you as soon as possible.
Thanks! We will be in contact you soon
This field is required
This field is required
This field is required
This field is required
This field is required
This field is required
This field is required
This field is required
INSTALLATION PHOTOS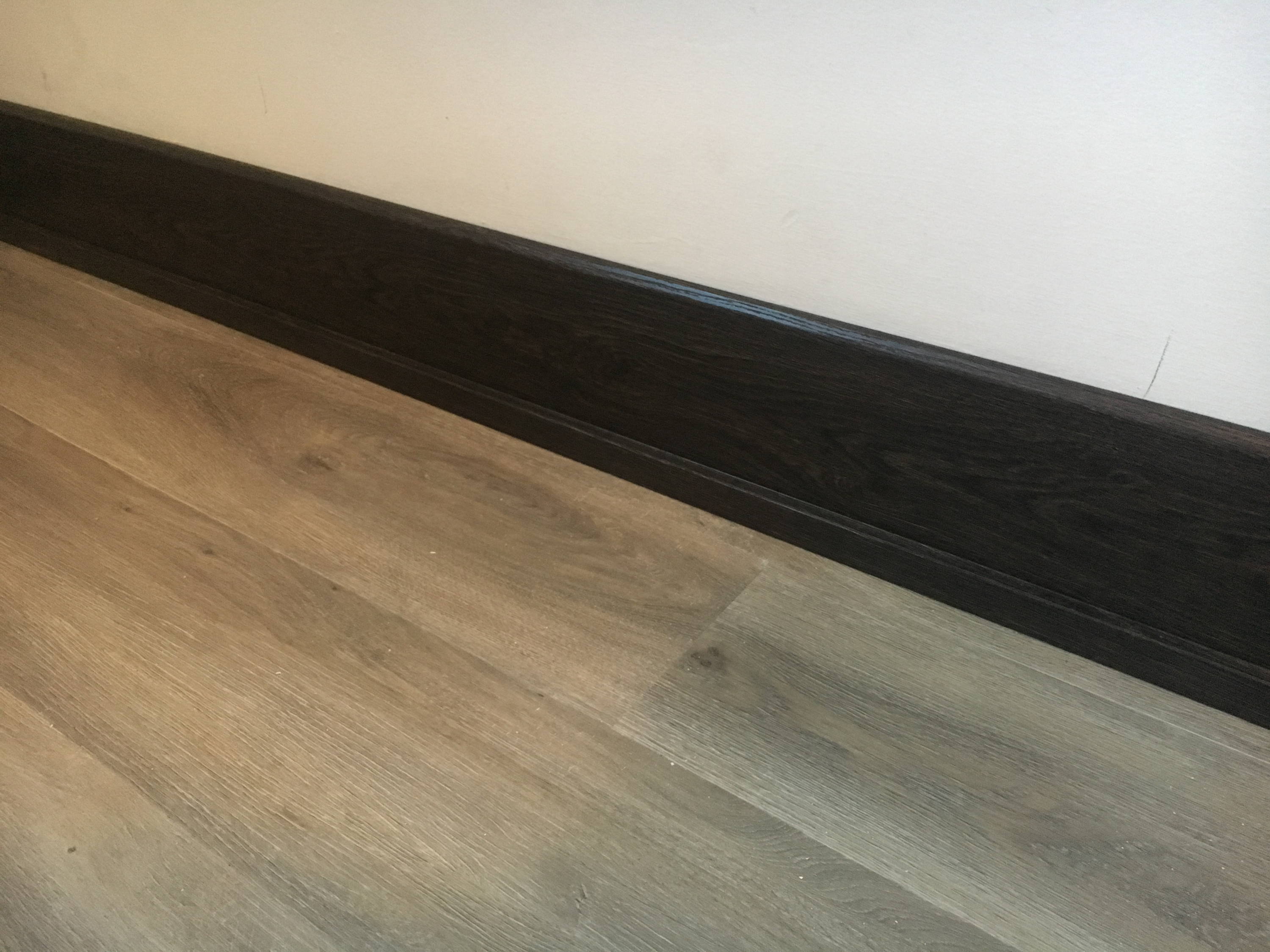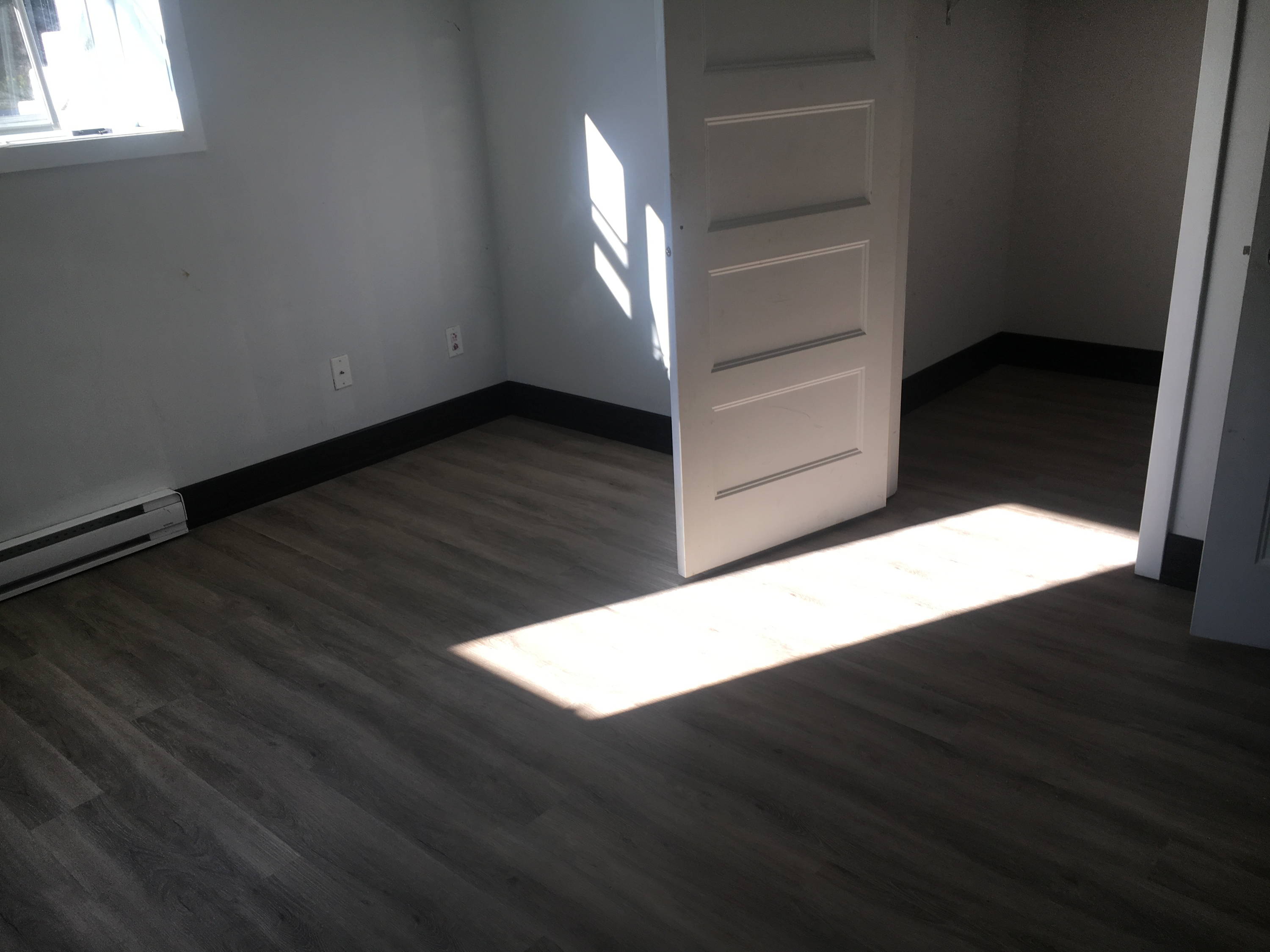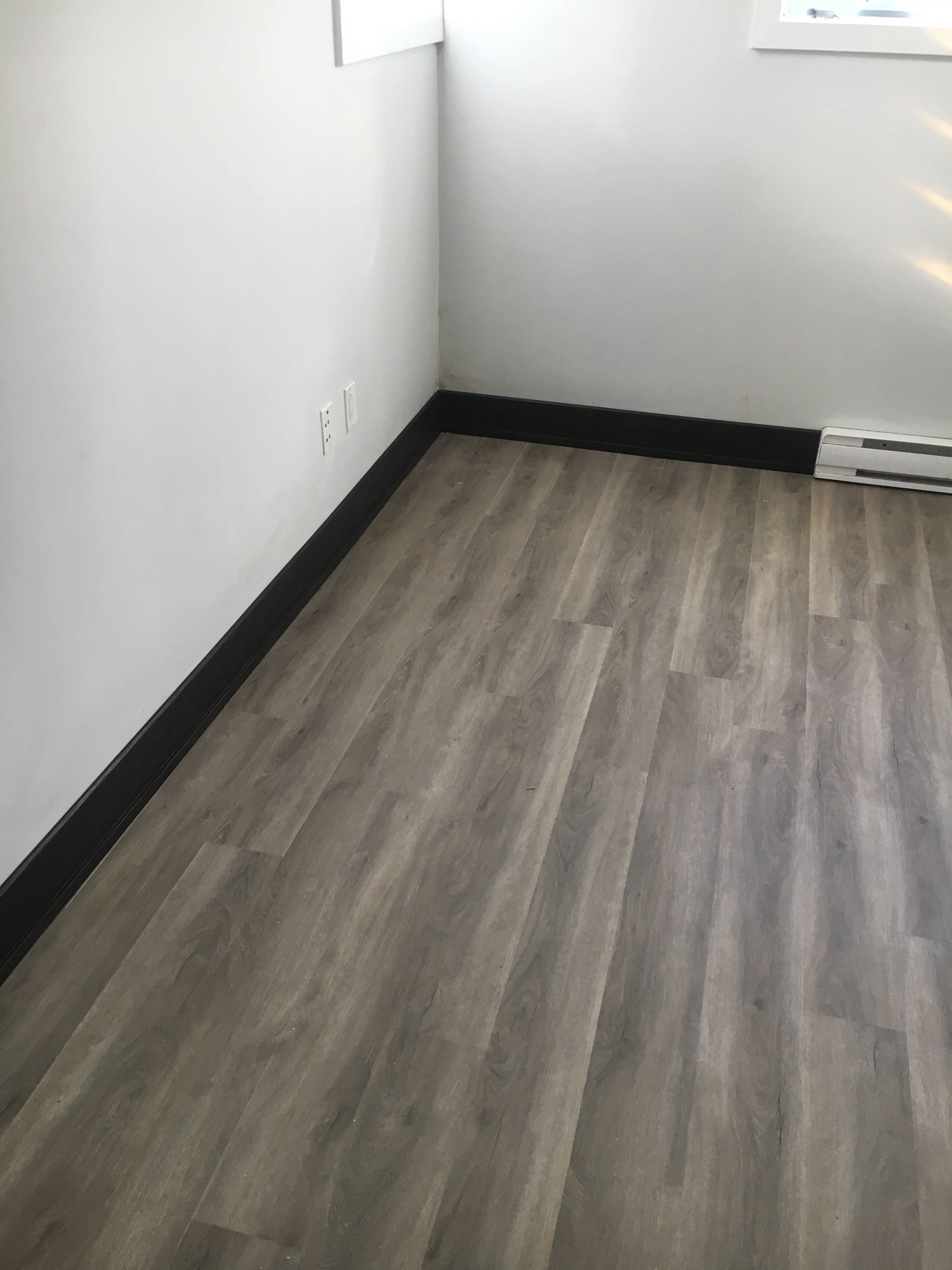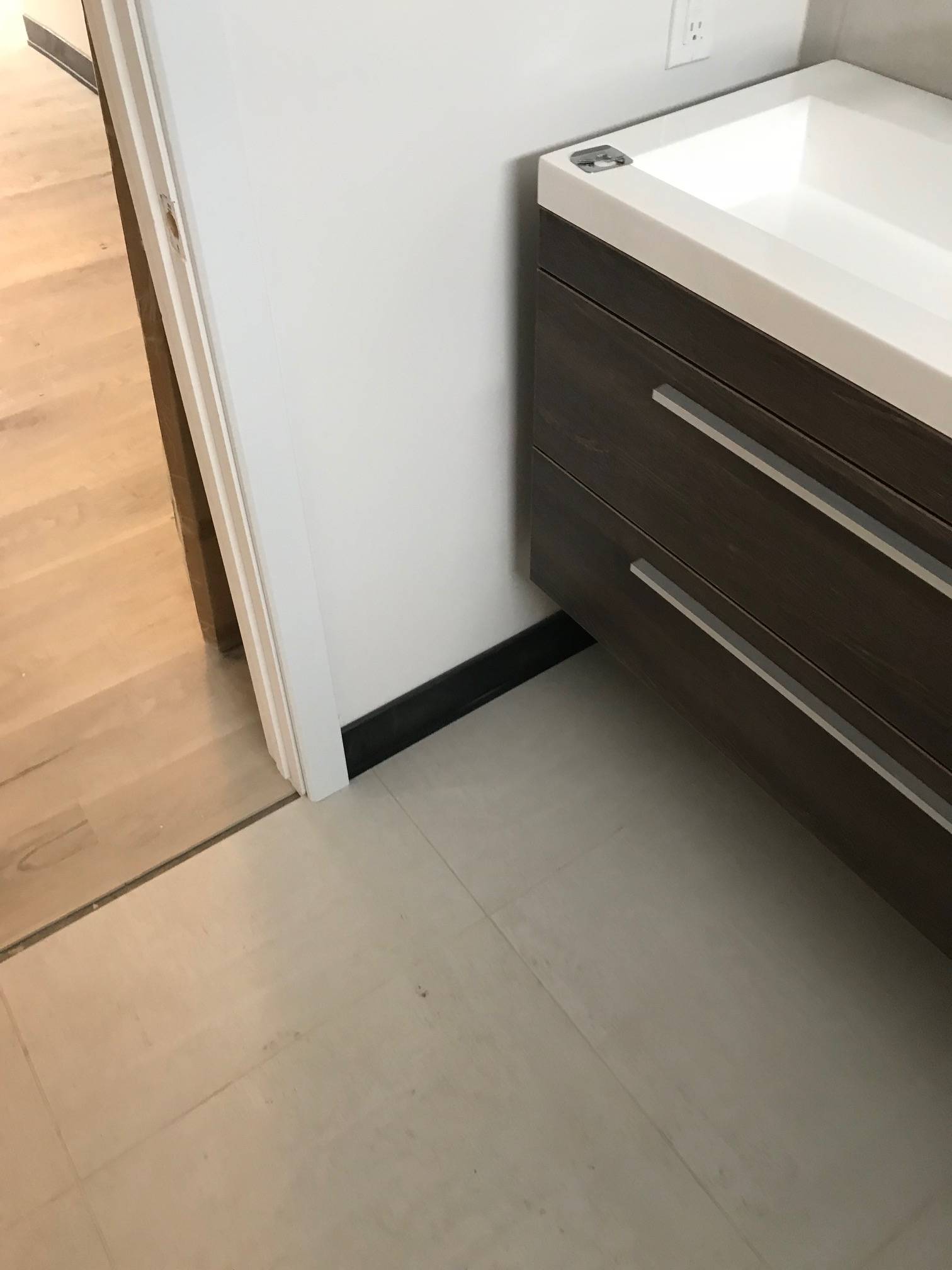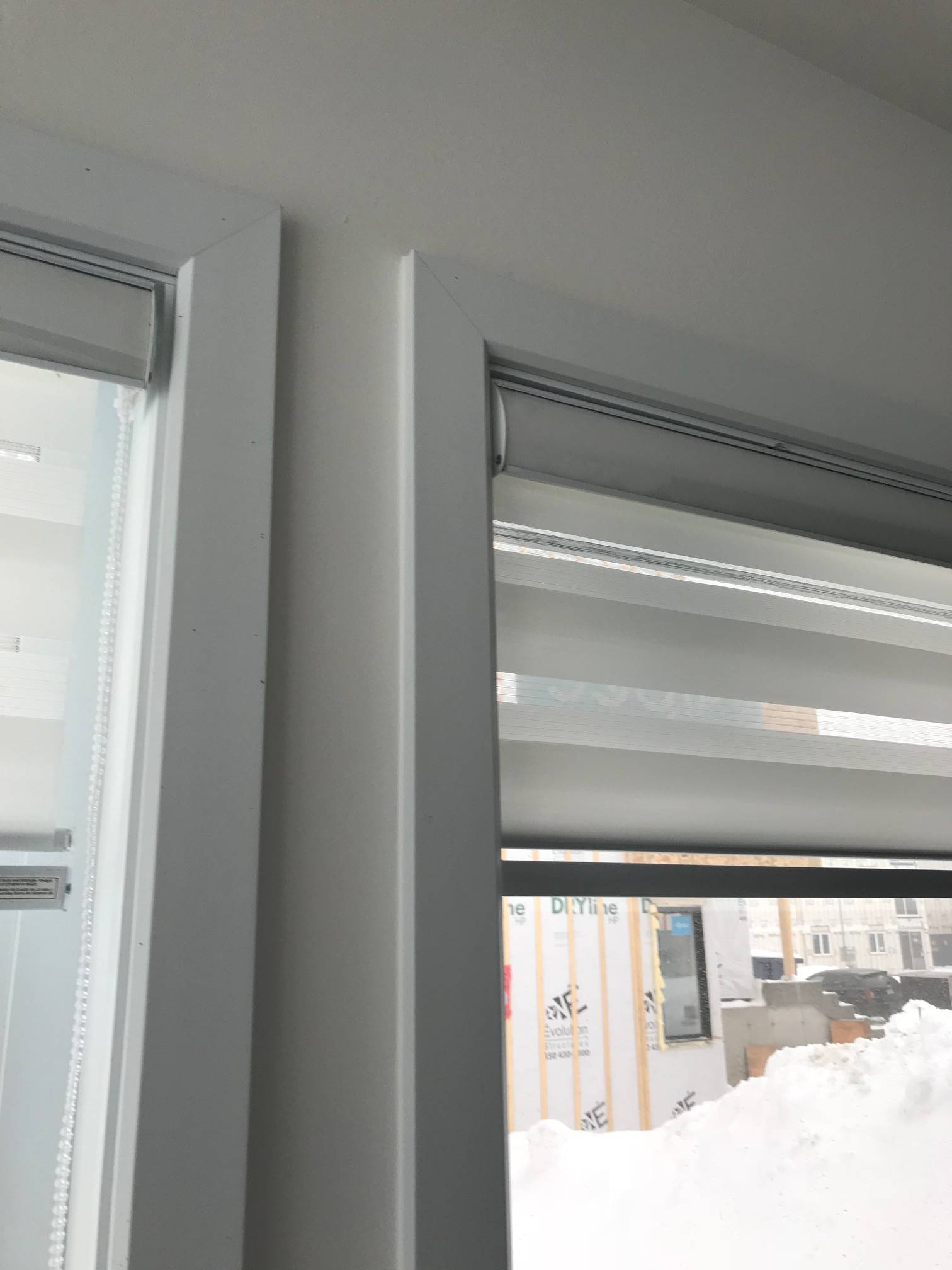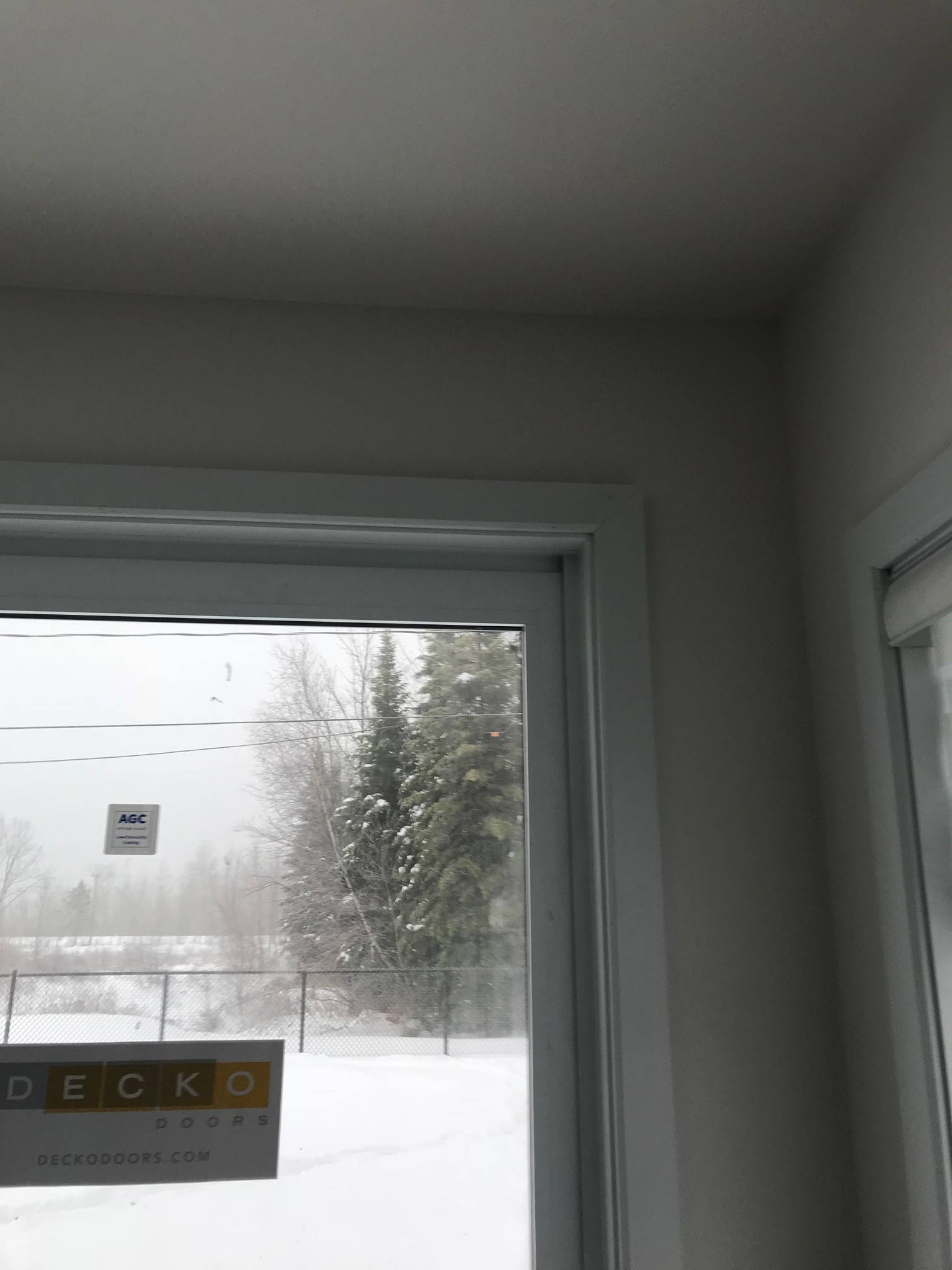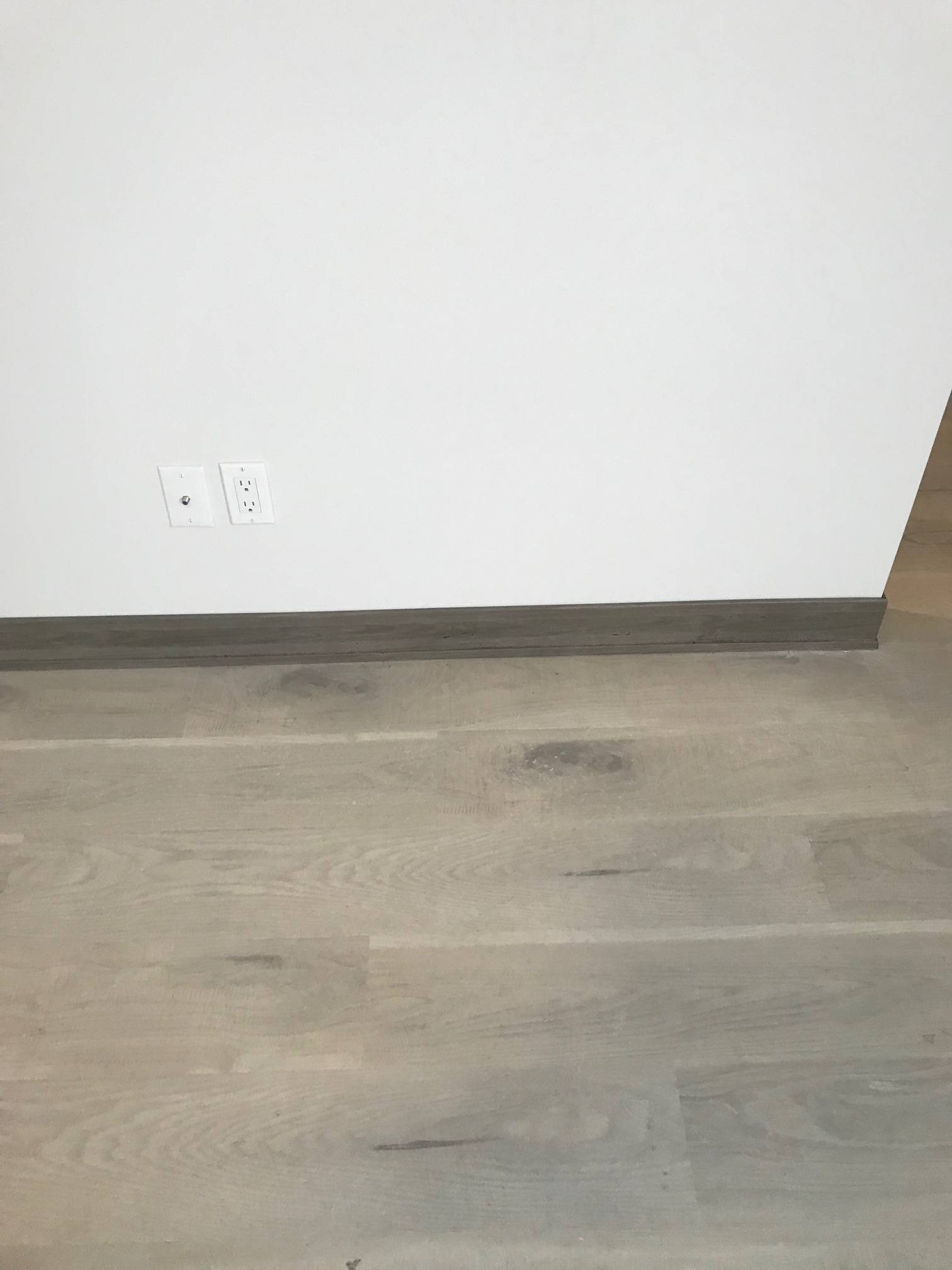 ---